MY DEAR JANE QUILT
I started the Dear Jane quilt on 11/20/2009
When all is said and done,
I may call my version, "the road to the institution".
The quilt has 225 patterns and contains 5602 pieces of fabric.
Each block measures 4.5" and the triangles are 5x8". Some blocks are composed of more than 40 pieces.
The original quilt was sewn by hand, by Jane A. Stickle. A corner kite reads, "In time of war, 1863".
Below my chart you can view a photo of the original, which is housed at the Bennington Museum in Vermont.
Fast forward to November 21, 2015 and here is a picture of the 169 blocks and sashing finished. I still have 19 triangles to complete.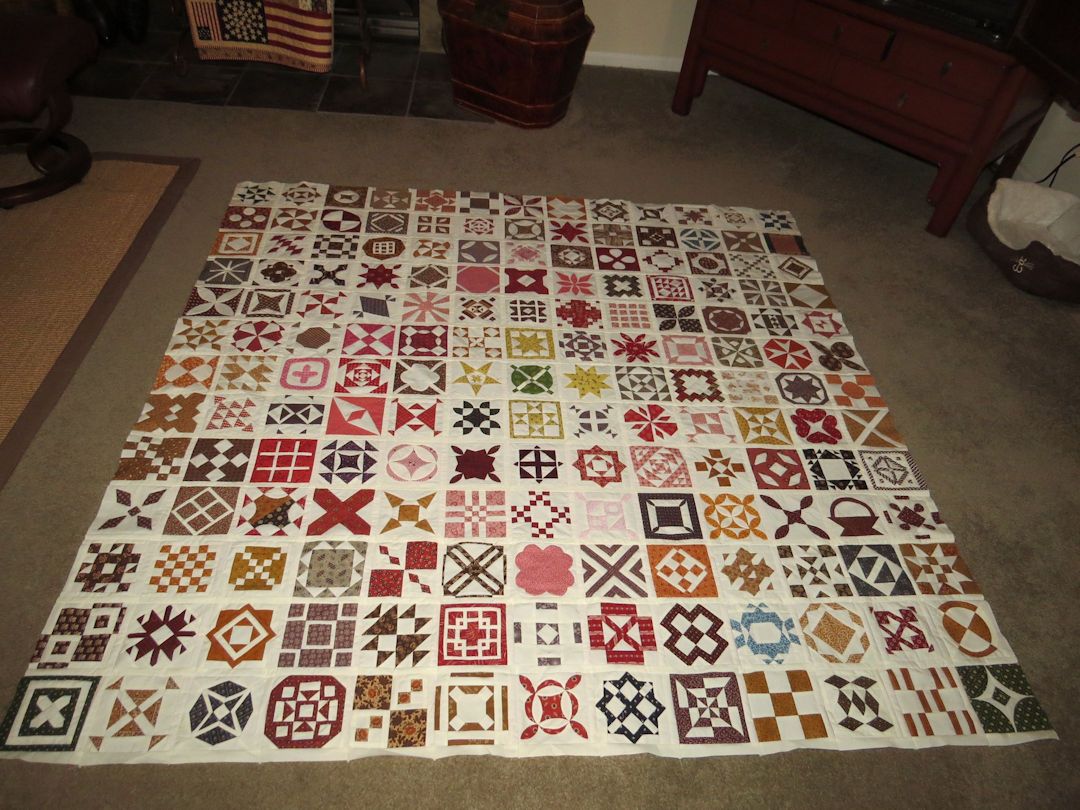 As of 06/08/13 I finished all 169 blocks for the middle of the quilt, 39 triangles, 2 corner kites, & 4435 pieces
Thanks to Sharon Mastbrook for her dear jane design wall template. Unfortunately her webpage is no longer active.