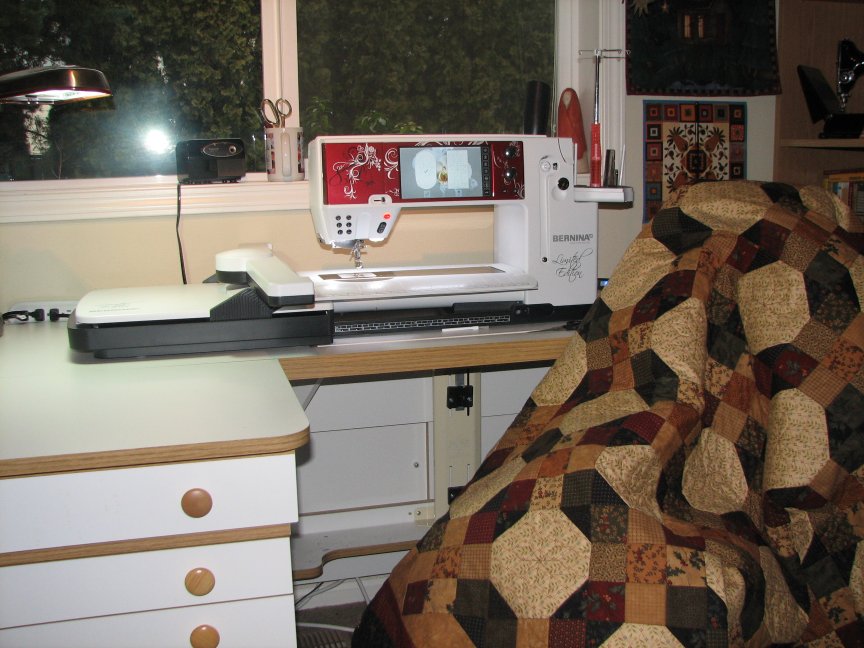 I bought my 830LE in October of 2011. For me, the machine is the 8th wonder of the world. So many creative possibilities.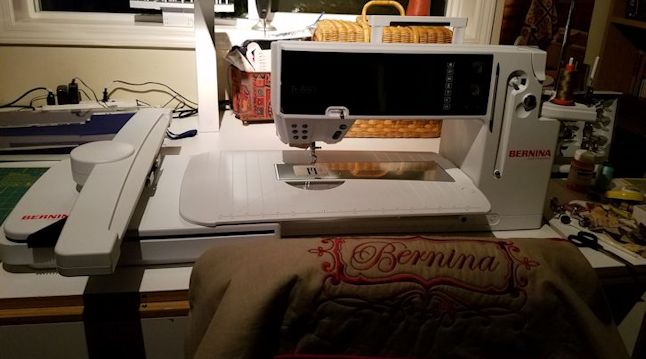 After 5 years of great sewing, I replaced the 830LE with the B880. Although I miss that pretty red faceplate,
this machine has even more features than the 830LE, including a stitch designer.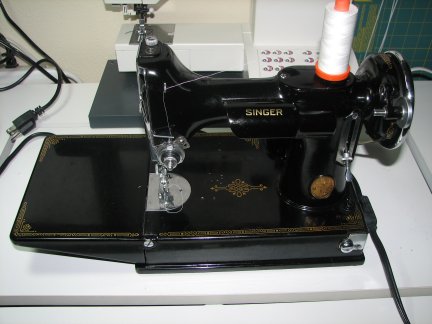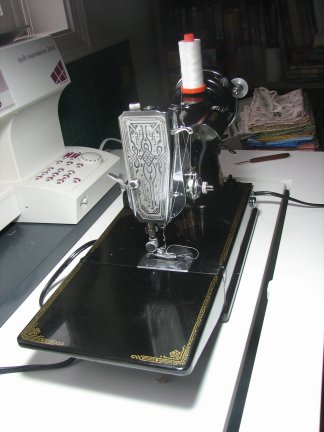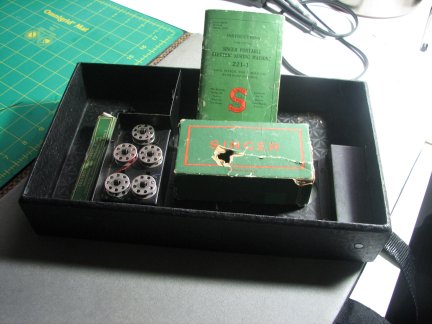 My newest addition is a 1935 Featherweight manufactured in Elizabethtown, New Jersey.
My husband gave it to me on my birthday in 2007. It included the original book, lube tube,
accessories box, and keys for the case. The case has been well-used but is pristine on the inside.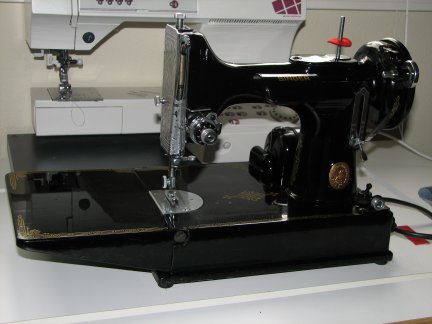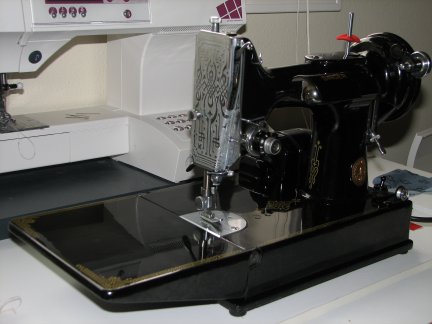 My 1949 Singer Featherweight. I purchased it from Graham Forsdyke in England.
The machine was manufactured in Clydesbank, Scottland.
It has a 220V motor because it was made in Europe. I use a voltage converter, which works just fine.

Below are the pictures from dealer's website.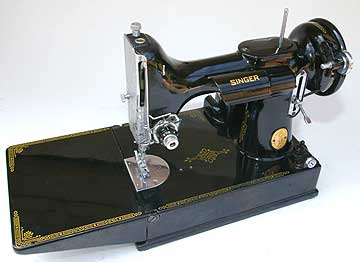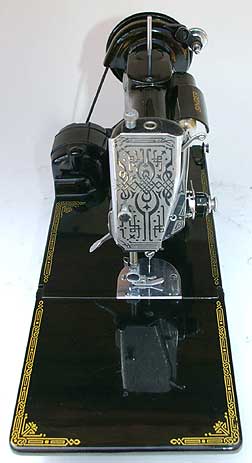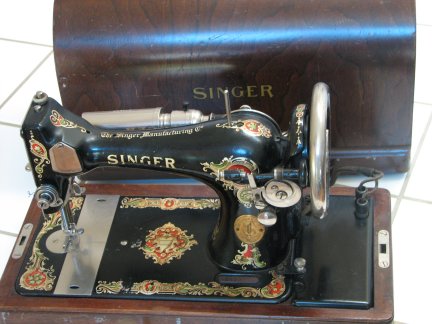 Here is my 1926 Singer. Found it at an antique/junk shop in Coburg, OR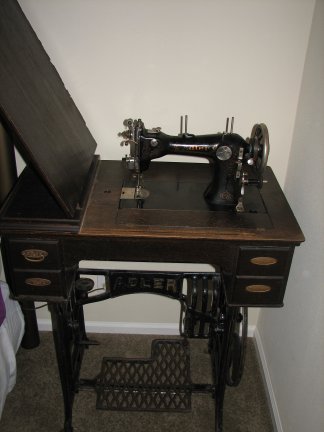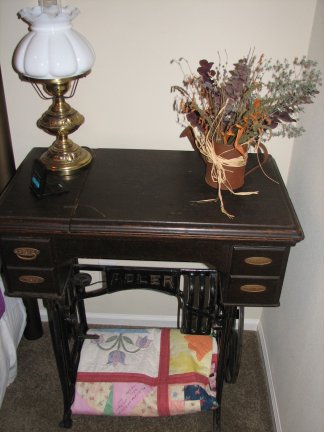 This early 1940's Adler was given to me by a friend in Germany.
I use it as a nightstand in the guestroom and display a quilt on the treadle.