All these quilts are waiting to be quilted.
I'm not holding my breath, but they'll all get done someday.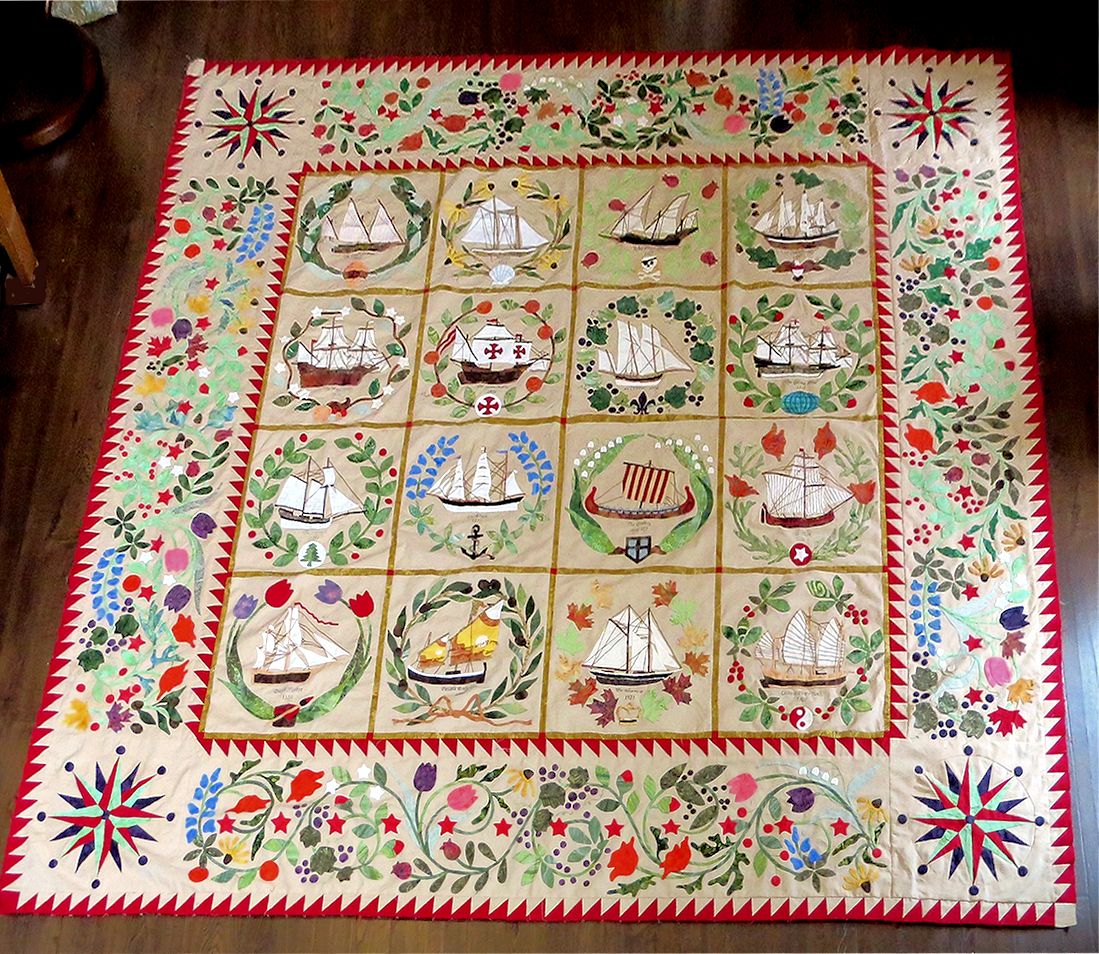 This one has been finished for a couple of years. It is a design by the late Sue Garman, and is called Ladies of the Sea.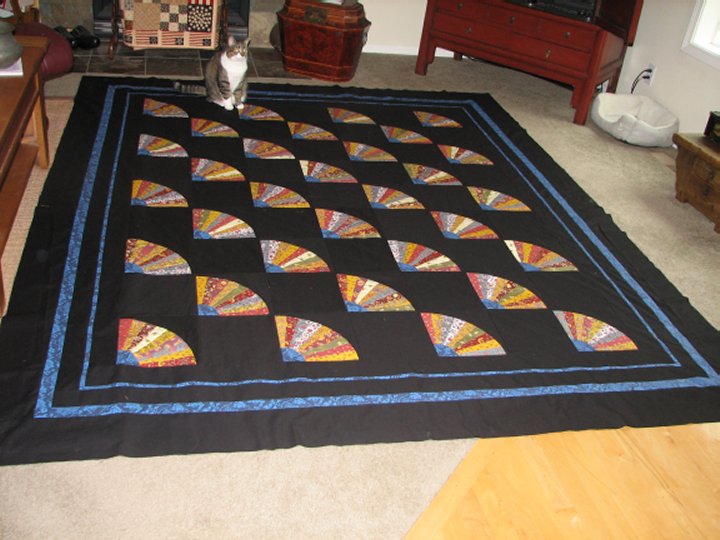 When John was in Holland a few years ago he brought back some glazed chintz reproduction fabrics.
The original chintzes were made during the 18th century on the Coromandel coast of India,
and brought to Holland by ships' captains for their wives or resale.
The quilt is my own design. Top finished 18 March 2012.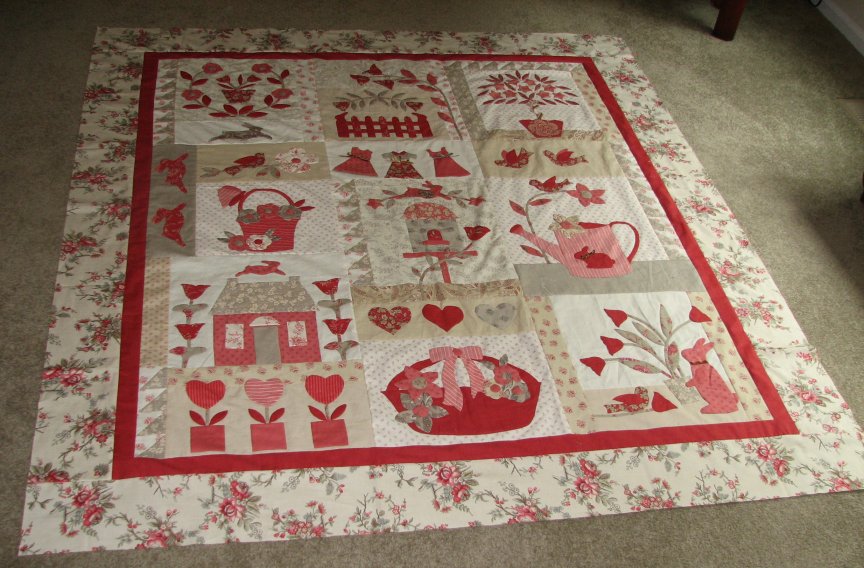 A Bunny Hill pattern. The quilt is called Le Jardin, and the fabrics are Rouenneries by French General.
I still need to embroidery the clothesline, and finsih a few other details.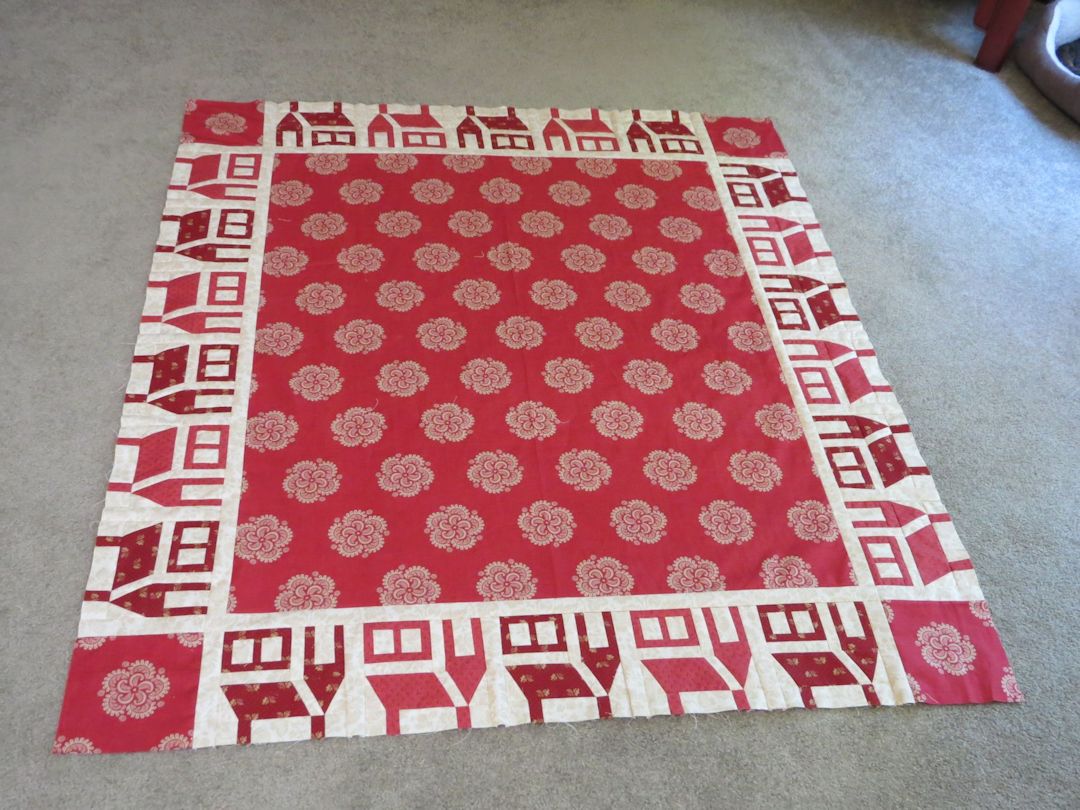 I didn't want to cut into this center fabric, and I had always wanted to make a little red schoolhouse quilt.
This pattern fulfilled both needs. 7/12/14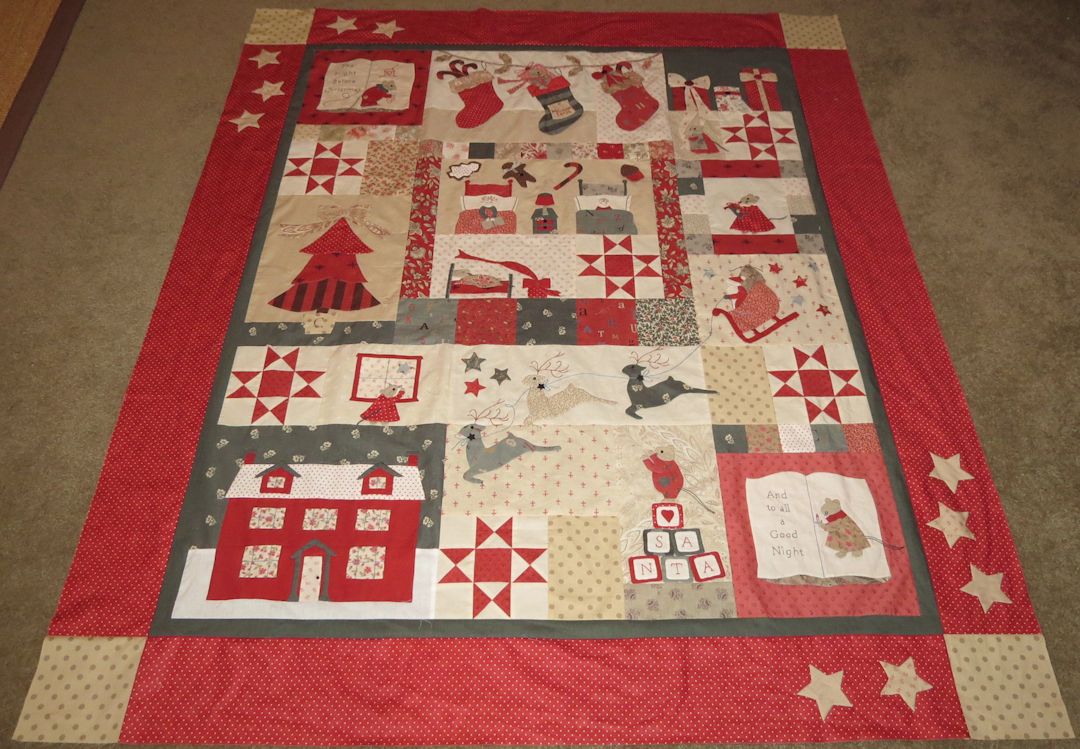 Finished this top Feb. 28, 2015. The pattern is a Bunny Hill Design.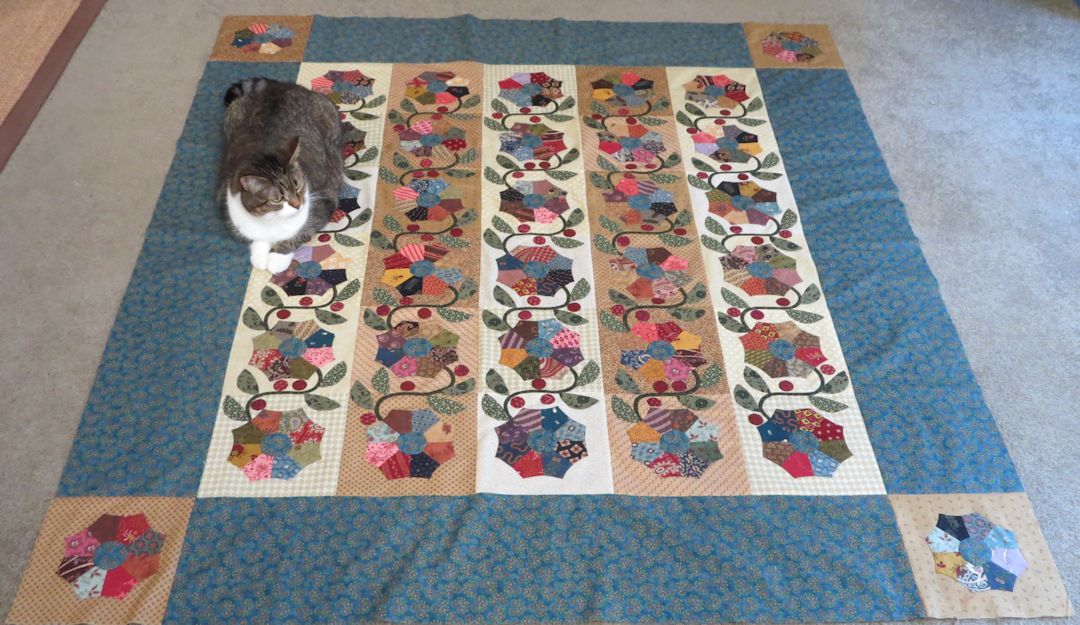 A kit purchased in Rupert, Idaho. Too much bending required to get it flat, plus the kitty likes it rumpled.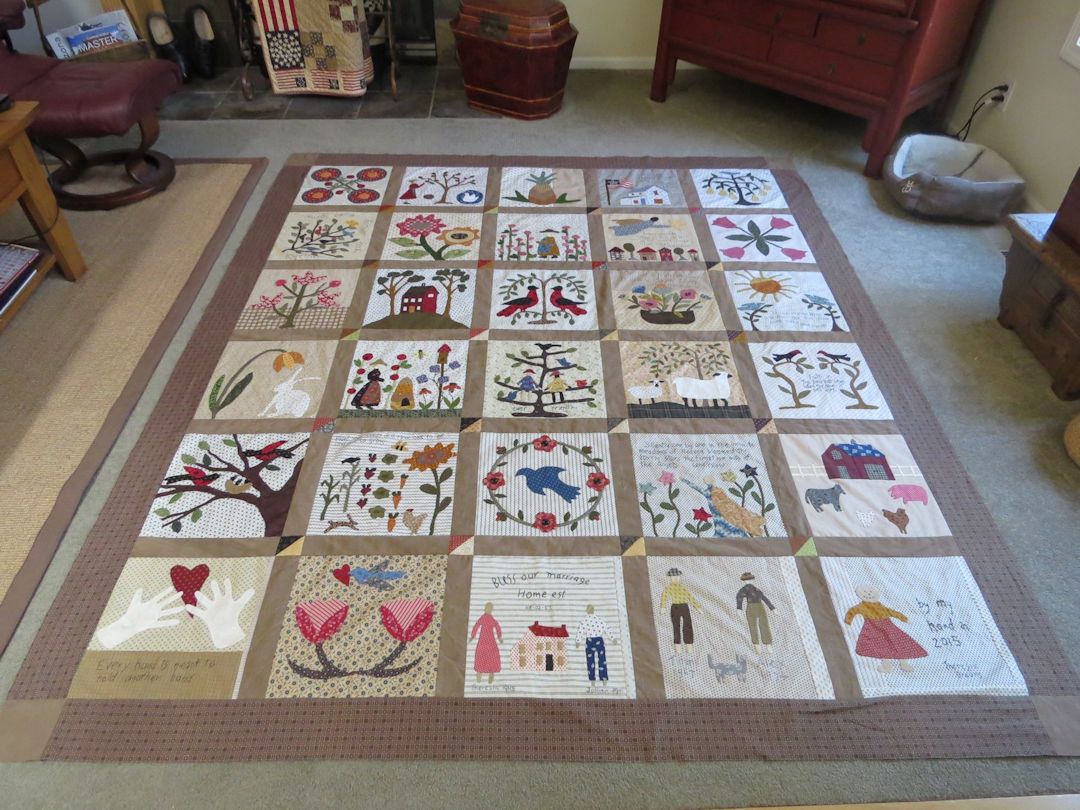 Sweet and Simple block of the month finished July 7, 2015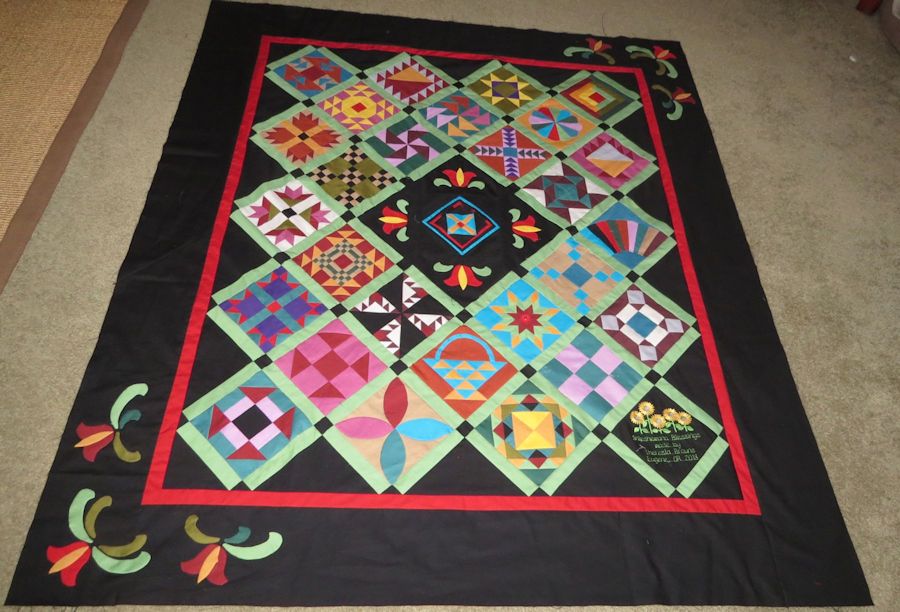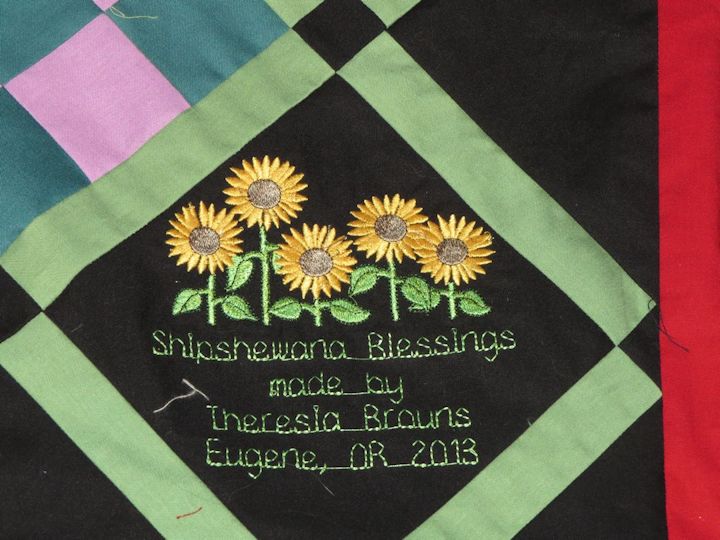 This quilt was designed as a presentation quilt for the town of Shipshewana, Indiana. The pattern was slightly altered and sold under the name Shipshewana Blessings.
You can read about the original quilt here: Blessings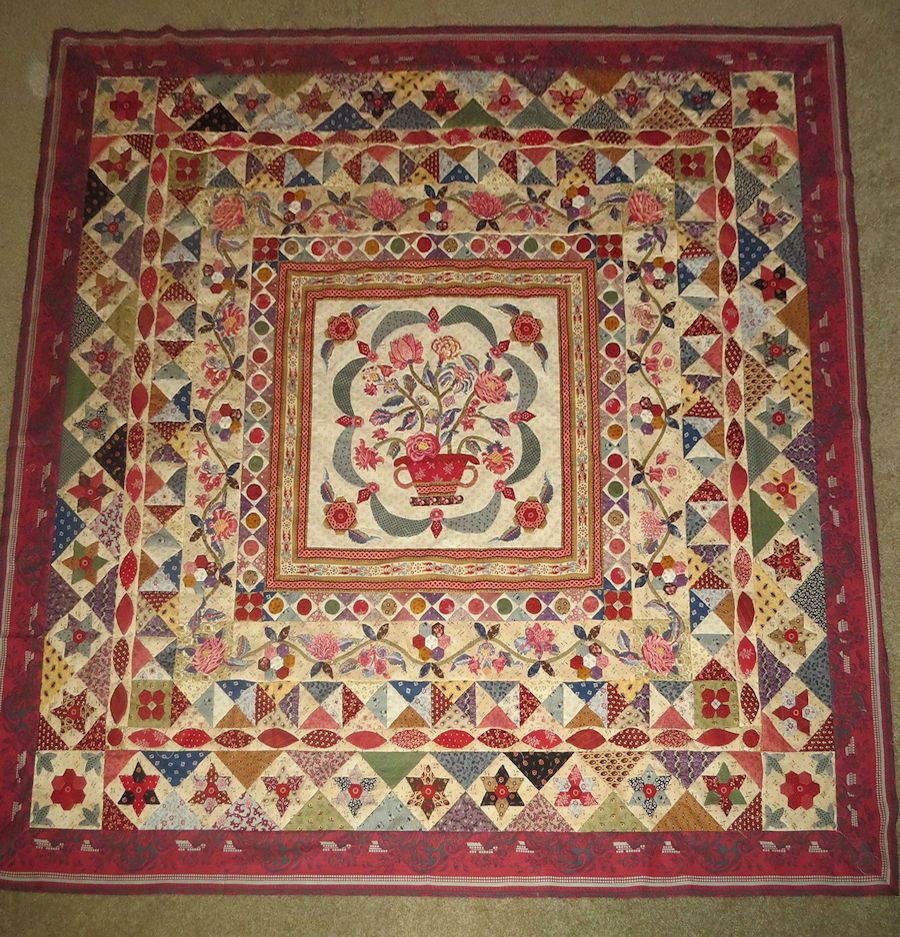 This quilt was the 2014 mystery quilt in Quiltmania magazine. It was designed by Di Ford, and called Mount Mellick.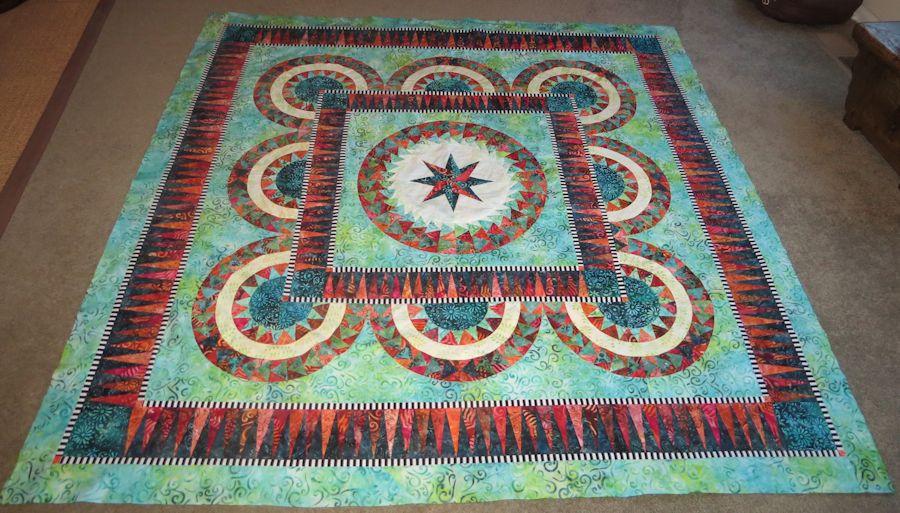 I took a Craftsy class from the designer of this quilt, Jacqueline de Jonge. I also purchased the kit which made it so much easier to follow along with the class.
I'm happy with how it turned out. Parts are paper pieced. top finished April 5, 2016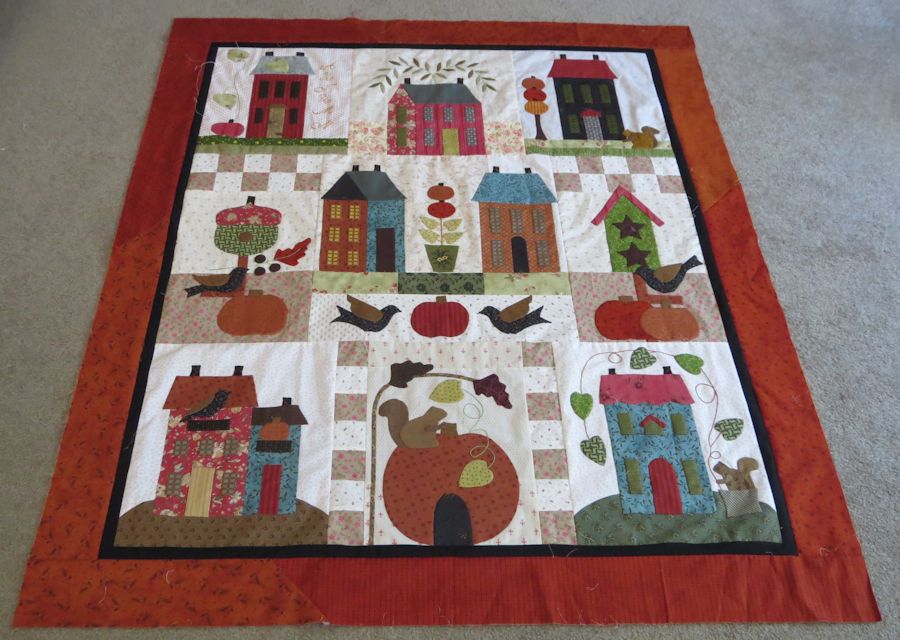 Finished July, 2016. Autumn House from Bunny Hill Designs. The animals will get their eyes, and doors will get knobs once it is quilted.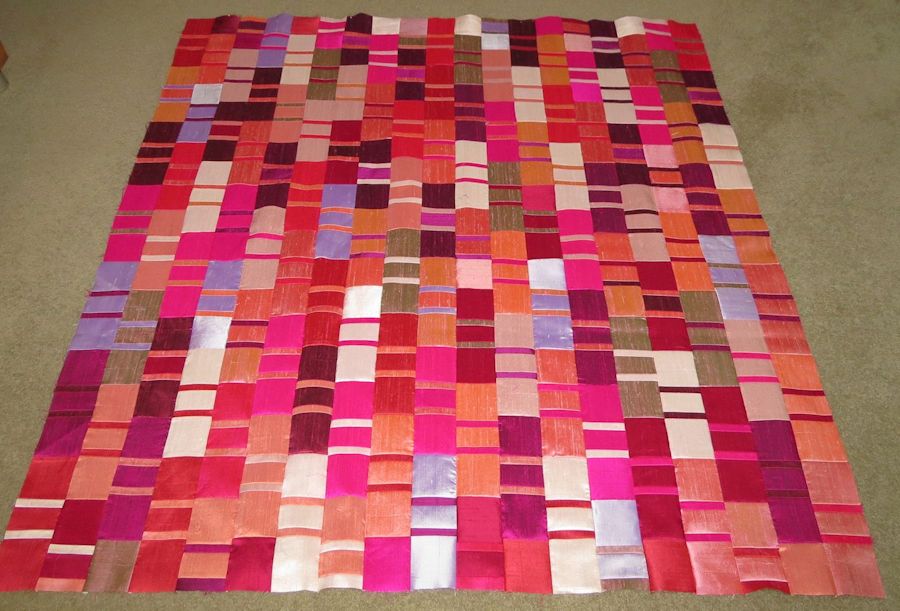 This pattern, and a box of dupioni silk fat quarters were a bonus gift when I purchased my Bernina 830LE.
I may add some embroidery motifs, and quilt it in the hoop. Finished August 2016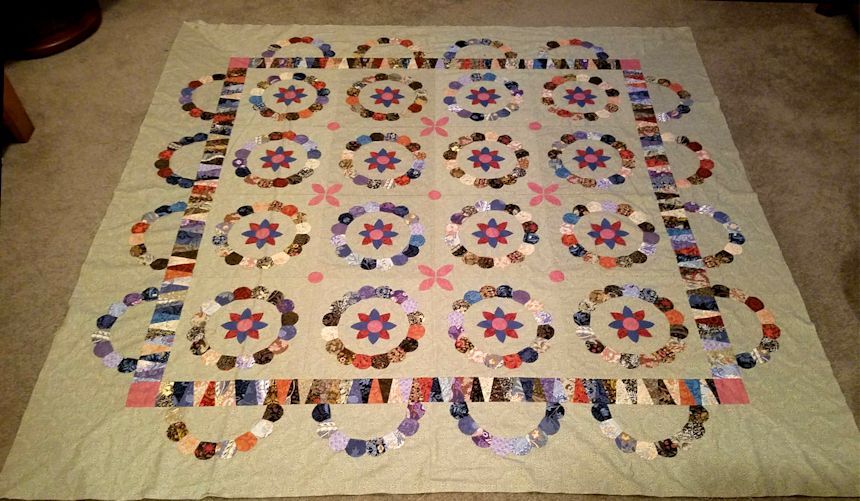 It Takes Two. Top finished in 2016. I don't remember where or when I purchased this pattern. I've used all reproduction William Morris fabrics.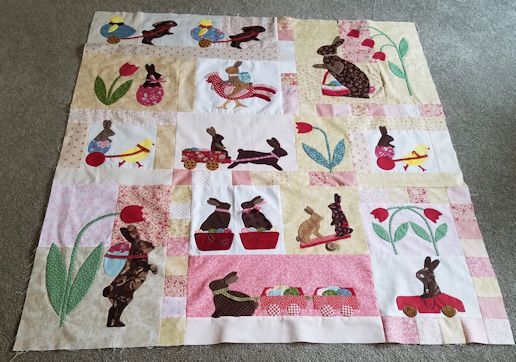 Rabbits love Chocolate 2017
Squirrelly Girl by Bunny Hill. Top finished June, 2021