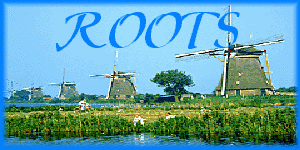 We are each unique, but who we are is influenced by those who went before us.
Decisions and choices were made. Illness, hardships, wars, even whims of nature
had strong effects on personality, and character.

So it went with my family too, but through it all, the care given by, and the integrity
of each individual, insured future generations a better life.


(I donít have any information on my paternal great grandfather and grandmother
Rensen yet, but I do have a photograph).
Since I wrote the above line I have received a family tree of the Rensen male line
going back to 1665. Here follow the lead actors:
Lambert Rensen born in 1665 in the area of Doornenburg in the province of
Gelderland, he married three times. It was with the third wife that he started the
line which has persevered, survived and thrived down to my two granddaughters,
his seventh great grandchildren.
Helena Leenders was his third wife and it was with her he produced a son named...
Sander Rensen, born in 1715, who married
Theodora Otten, with whom he had a son named...
Joannes Rensen, born in 1755, died in 1826, he married
Johanna Brugman, with whom he had a son named...
Johannes Rensen, born in 1802, died in 1894, he married
Gerarda Volmeijer, born in 1804, with whom he had a son named...
Joannes Rensen, born in 1854, he married
Joanna van Beek, born in 1852, with whom he had a son named...

My paternal grandparents: (photograph)
Martinus Bernardus, who was my grandfather. He was born in 1890. He married
Cornelia Rosina Gunsing, who was born in 1895, both were born in Bemmel.
After their wedding, he and my grandmother moved to southern Limburg where the
coal mines offered steady work. They were the first to move out of the area known
as the "Betuwe". In the early 1900ís it was quite an undertaking to move even that
short a distance, they thought theyíd never see their families again.
They had 9 children (photograph)
Martinus was stricken with Tuberculosis early on and died at age 57 in 1947. They
lived through two world wars, through illness, losing a child (see inset in photo above), and many hardships. I
remember my grandmother telling me that after WWII when she piled all the linens
together, there wasn't enough for one, much less a family of 9. She thought, "we will
never recover from this". After the death of Martinus, my grandmother worked a plot
of land and the garden in back of the house, raised pigs, chickens and rabbits and did
the housework. She died in 1992, 12 days after her 97th birthday. She had always
made the decisions for herself and her family, and I've often thought she decided she
had lived long enough.

My fatherís maternal grandparents: photograph
Bernard Gunsing was born in Gendt, Holland in 1858, his wife,
Rozia Willing was born in Arnhem, Holland, in 1859. They lived in Bemmel,
(the betuwe, an apple growing region) in the province of Gelderland. Bernard
worked in a brick making factory but had to stop at the age of 35 due to severe
rheumatoid arthritis. Rozia is affectionately known as the ďblack horseĒ because
she had black hair and because she took over Bernardís job in the brick factory
in addition to caring for the family. She had little choice because there were no
social welfare programs at the time. Her will to survive and her strength had a
great influence on her daughter Cornelia, my grandmother, who would need all
that strength in her own life. Bernard died on July 29, 1932 and Rozia died in 1957.
I donít have an exact date, but I did meet her in 1955 or 56. All her brothers and
sisters lived long lives, some reaching the century mark. None had easy lives but all
had strong wills to survive.

My motherís paternal grandparents were: (Mathias and Elizabeth)
Mathias was born Dec. 1870 in Hoensbroek, Limburg and his wife
Elizabeth Moonen was born July 1871 in Heerlen, also in the province of Limburg.
Mathias died in 1928 but I did know my great grandmother, who died in 1953 after
a fall on the cellar stairs at my grandmother Brandts' house. I remember that fall and I remember her, although vaguely.

My motherís maternal grandparents were: (photograph)
Mathijs Jozef born in Kerkrade, April 1869 and his wife
Anna Maria Hubertina Schrooten, born in Hoensbroek, April, 1874. They were
married in 1895 and had 11 children 4 of which died at birth or in infancy. My grand-
mother told me many stories of her life at home as a child and young adult. How strict
but loving her father was and about her mother who because of the social mores then,
always went to great lengths to hide her pregnancies, but they always knew. That her
mother died too young when the youngest daughter was only 8. She told about her
brothers and sisters, all of whom I knew, but her stories were about how they were
when younger and all were still at home. Those stories are priceless, they gave me a
sense of continuity. They've shaped my thinking on life and death. Having known many
of the people personally, or heard stories about those who had already died, I've come
to understand that life never really ends. We live on in those who come after us. When
we want to give up, or don't see the need to make our decisions with care, we need
only look at those who come after us. What we do with our lives may matter much
more than any of us can imagine.

My maternal grandparents were: (photograph)
Jan Hendrik , born, 1894, in Hoensbroek and his wife
Anna Theresia , born, 1899, in Kerkrade. They had 4 children, the oldest,
Maria, is my mother. (photograph)
Next came Joseph, Johannes, and Theresia.
(photo of all 4 children with my grandmother in 1979) My grandfather was
an electrician for the county On November 25, 1946 (a week before my first birthday)
his safety belt failed while he was high up working in an electric pole. He was rushed to
the hospital where, after having spoken with my grandmother, he died quietly from a
brain hemorraghe. They tell me he taught me to walk before he died and Iíve always
wished I had been a bit older so I could remember him. Many people over the years
talked of him when they heard who my grandfather was. He was very well respected
and loved by his family and friends. Iím told he was very slow to anger, but when he
did become angry..watch out. After he died I spent a lot of time with my grandmother, listening to her stories about the family, the war years, my grandfather, her youth. She
told me so many stories so often that I felt I had experienced them personally. Those
stories are her greatest gift to me.

My parents, are Martinus Bernardus born 1921 in (Spekholzerheide) Kerkrade, Limburg, and Maria Theresia born 1922 in (Chevremont) Kerkrade, Limburg.
They were married in September of 1943 (photograph)
and I,
Theresia Paulina Hendrikus (Tessie) was born in Dec, 1945. My sister
Cornelia Josephina (Corrie) followed in 1948, and
Francisca Johanna, (Frannie) was born in 1950, then we were three.We played,
fought and laughed and once in a while we were a joy to our parents. *grin We
lived in Holland until Jan. 21, 1957, thatís the day we boarded the ďZuiderkruisĒ
and sailed for America. (last pic in Holland) That would change all our lives forever,
in a very positive way. We arrived in New York harbor on Feb. 4, 1957. After a
week or so in New York we travelled to St. Louis, where a job was supposedly
waiting for my father. There was no job but after a week in a dilapidated hotel we
moved to an apartment (no less dilapidated). My parents at one point were ready
to use their remaining (meager)funds to send us girls back to relatives in Holland,
they would stay, work and earn their passage back. My father was not going to
give up that easily and wrote letters to people in 5 states, people my mother had
corresponded with since the war. They received replies from all of them asking us
to come, but they chose California........
to be continued....:)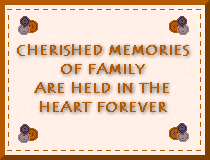 (I have left out some surnames because this is a public forum)