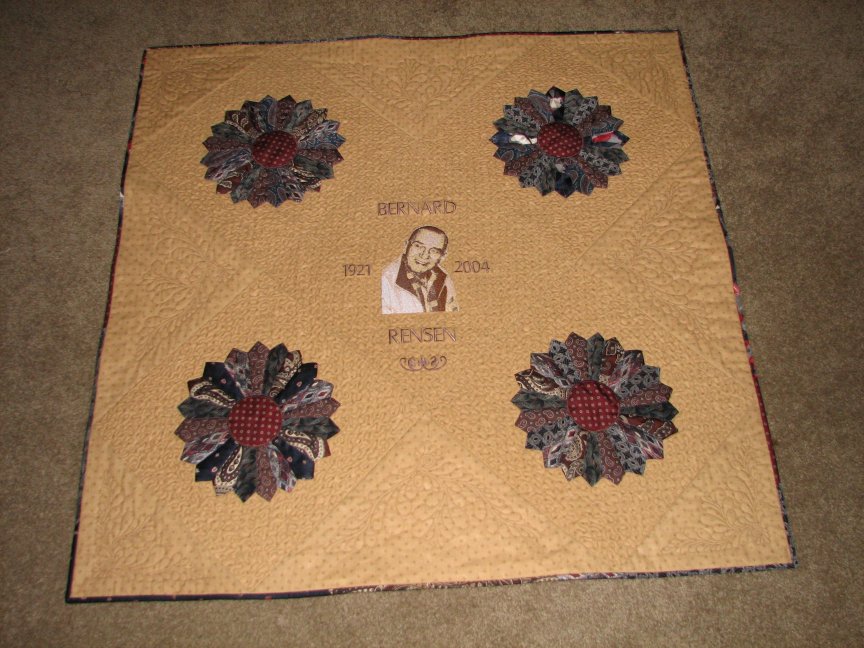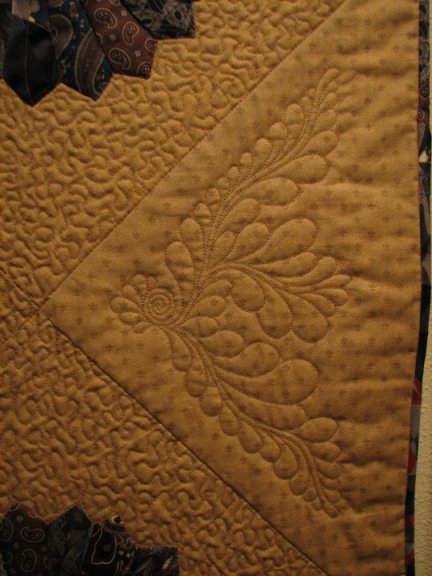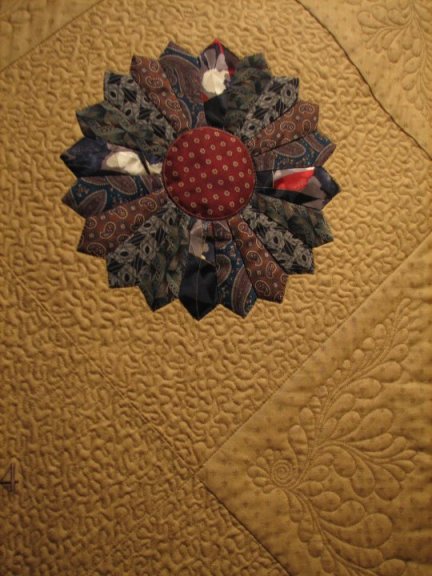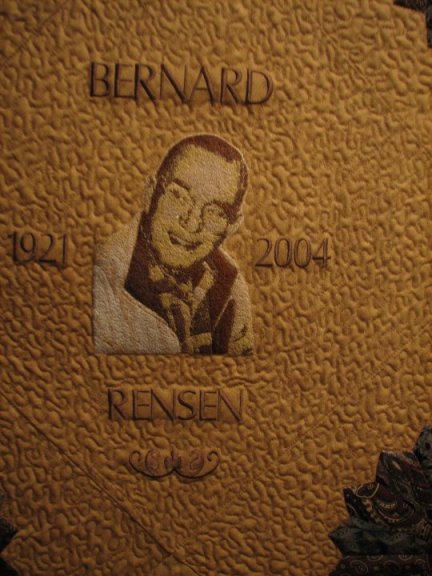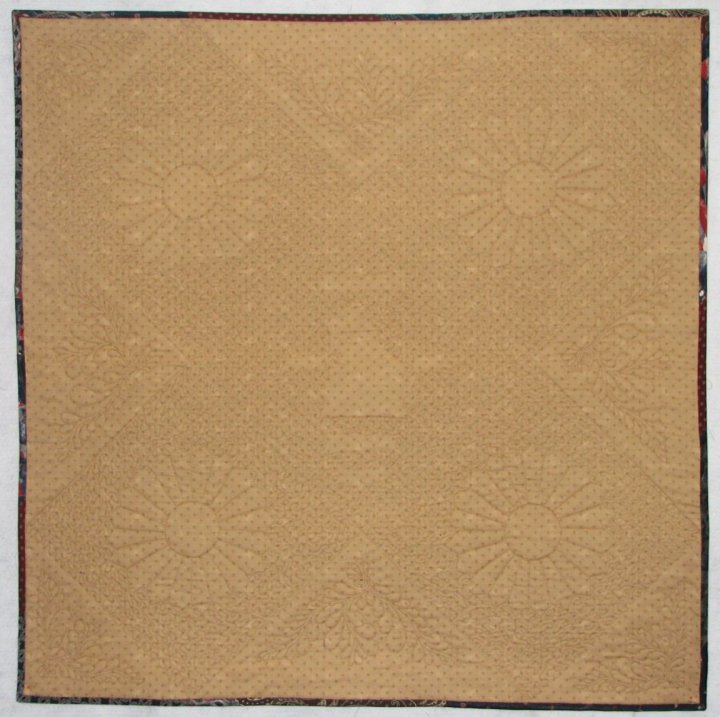 This quilt started some years ago as a box of my dad's ties. I had no idea what to make. The quilt evolved over several years.
After I got my new Bernina 830LE sewing machine and embroidery unit, it opened up so many possibilities.
I used Pfaff's stand alone portrait software for the picture.
I free motion stippled the central blocks. The feather motif in the setting triangles and corner triangles were quilted in the hoop.