The first quilt finished in 2007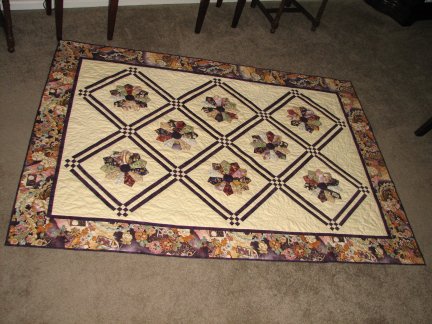 I bought the fabric and pattern (Kaufman Imperial Collection)in Cameron Park, CA summer of 2006.
Finished in Eugene, Oregon, on February 1, 2007
Machine pieced and handquilted, although I did machine quilt the border.
Below is a close-ups to show the quilting design.
I gifted this quilt to Laurel Olheiser, one of John's caregivers. She's been so caring.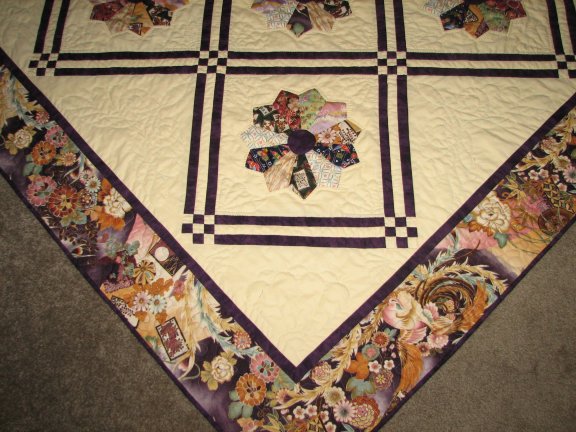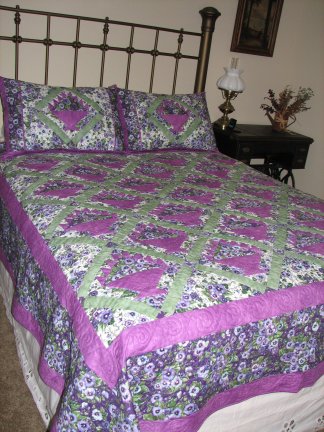 This quilt appeared in The Quilter Magazine and is called Basket Blooms.
I purchased the fabric in Davis, CA in 2004, in a purple/cream colorway
instead of the blue and yellow of the original.
The quilt was machine pieced. Although I never thought I would, I did have it machine quilted at
Sunshine Quilting in Veneta, Oregon.
I cannot recommend the quality of the machine quilting.
The quilt was finished April, 07.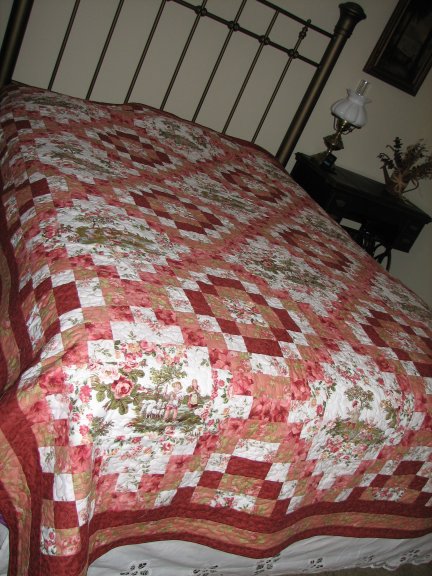 This quilt was a pattern in The Quilter Magazine Sept. 04 issue, called, "Vintage Chain".
The original was pictured in blue and white.
The fabric was bought in Cameron Park, California and Eugene, Oregon.
It was machine pieced and machine quilted, twice. The timing on my machine went off early,
during machine quilting. So this queen size had to be unquilted and requilted.
I finished the quilt on May 24, 2007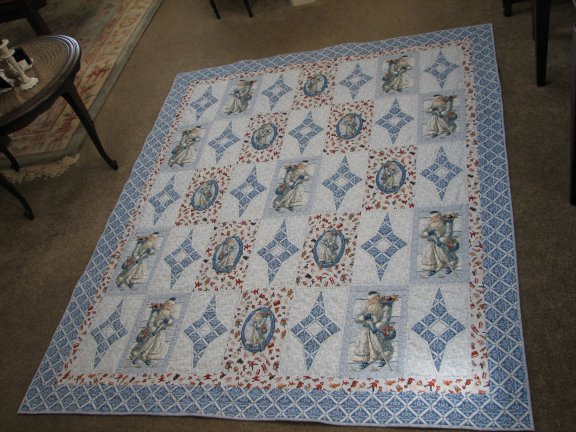 Blue Xmas is from a kit by Barbara Campbell and was featured in the Christmas issue of
The Quilter Magazine in 2005.
Machine pieced, fusible applique, and handquilted, except for the outer border which I did on the machine.
Finished June 17, 2007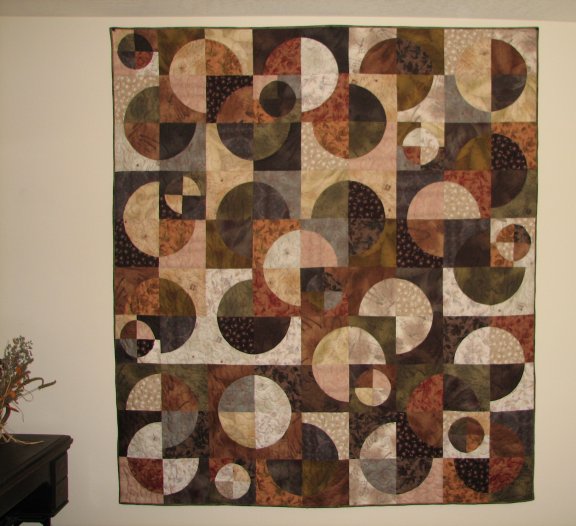 I bought a stack of fat quarters because I loved the subtle asian look of the fabric.
The pattern also has an asian feel. The two together do a lovely dance.
The fabric is serenity and the pattern, called circle dance, is from Elisa's back porch designs.
Machine pieced by me and machine quilted by Cindy Brunz. Finished November 17, 2007
Given to my daughter-in-law Anne, Christmas, 2007.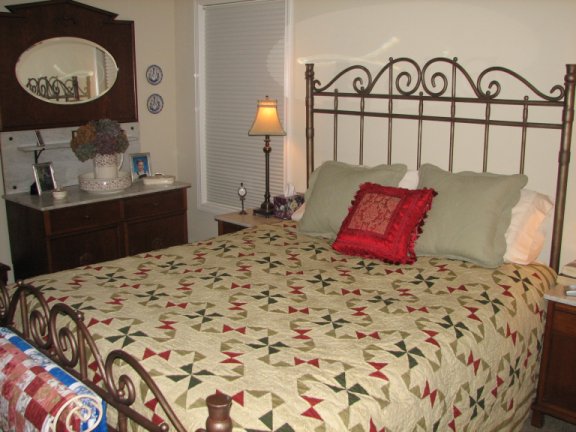 My largest quilt to date. The pattern was featured in "The Quilter Magazine" and is called Oklahoma twister.
It measure 110x120 and is machine pieced and hand quilted. The border strips are machine quilted.
Completed December 4, 2007, Eugene, Oregon