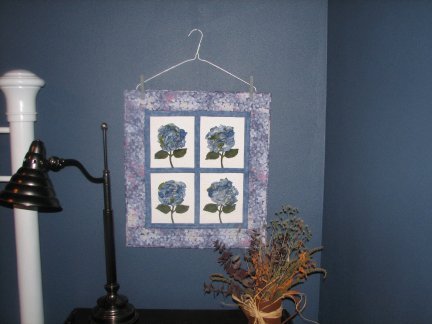 The first quilt finished in 2009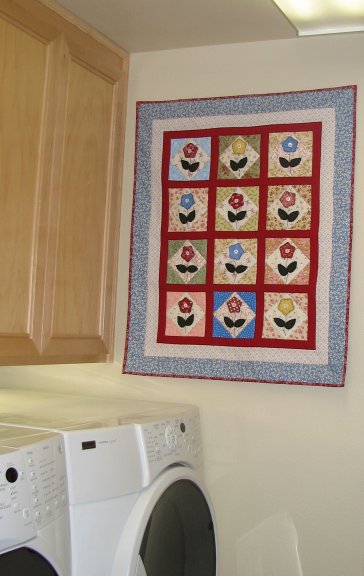 Just a cute little quilt for the wall of my laundry room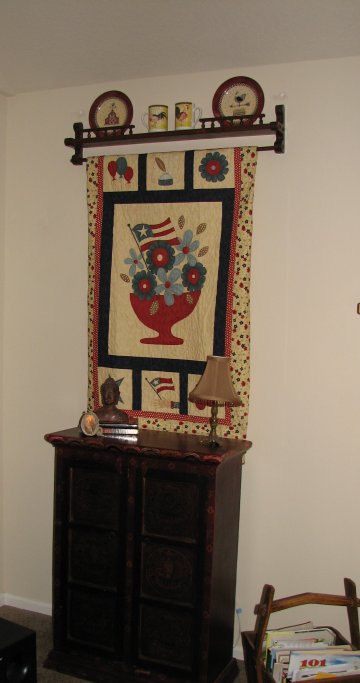 Saw this quilt made with a panel and two borders, in a shop in Coos Bay, Oregon.
Finished it in 3 days. A nice quick project.
This quilt has turned into a mystery of sorts. I was sure I gifted it to a friend, but it turns out she never received it.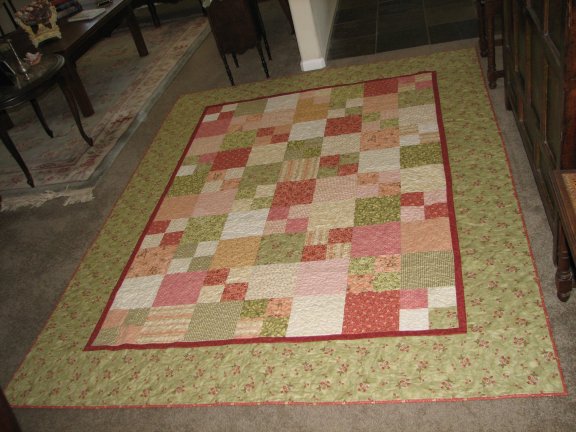 This quilt was finished on September 30, 2009. It was given to my friend Jackie.
We've been friends since I came to the U.S in 1957.
She's been ill lately so I hope this quilt will keep her warm,
and remind her of the good times we had all those years ago.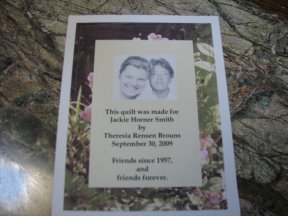 For the label I found an old picture taken in those photo booths sometime back in '59?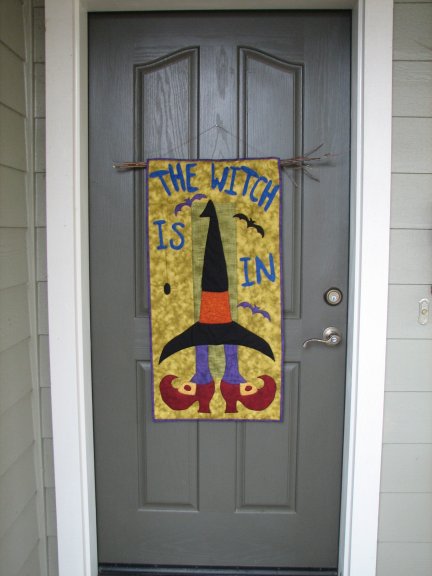 Some would call it appropriate. I just call it cute.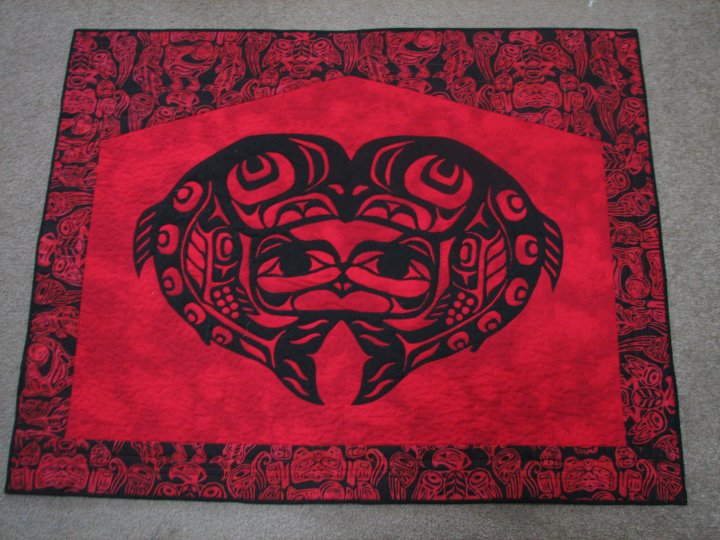 This was a Christmas present for Barbara and Ed Kousky. Christmas 2009