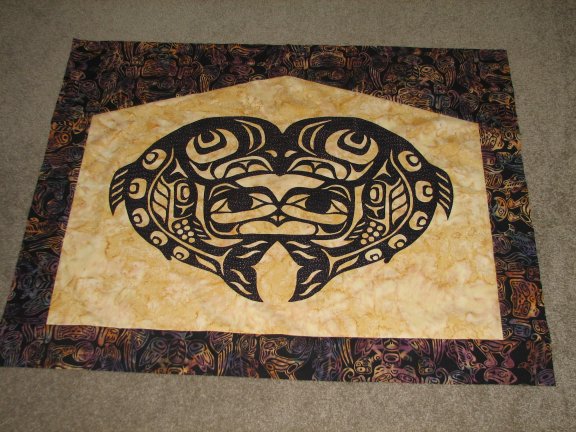 Bought this quilt pattern and fabric in Alaska in 2009.
Made this version for my anthropology teacher, Wayne Olts. Jan. 2010
This is the top before quilting. Forgot to take a picture of the quilt after it was finished.
I machine buttonholed around all the cutouts. Machine pieced and quilted.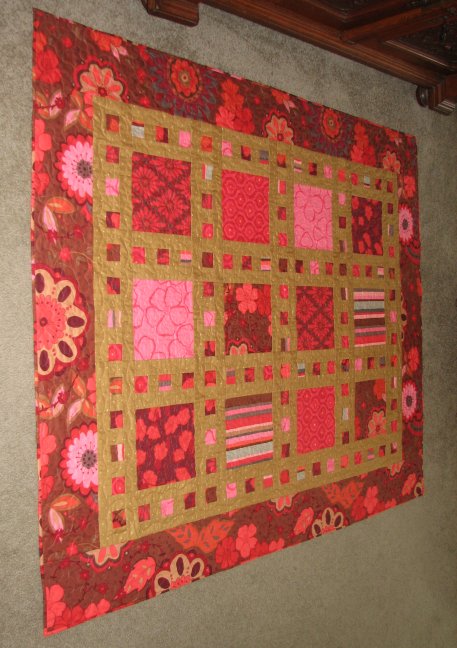 Found this pattern and fabric at the quiltshop in Sisters, Oregon.
Made for my granddaughter Molly for her 12th Birthday. April 3, 2010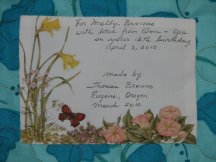 The label on Molly's quilt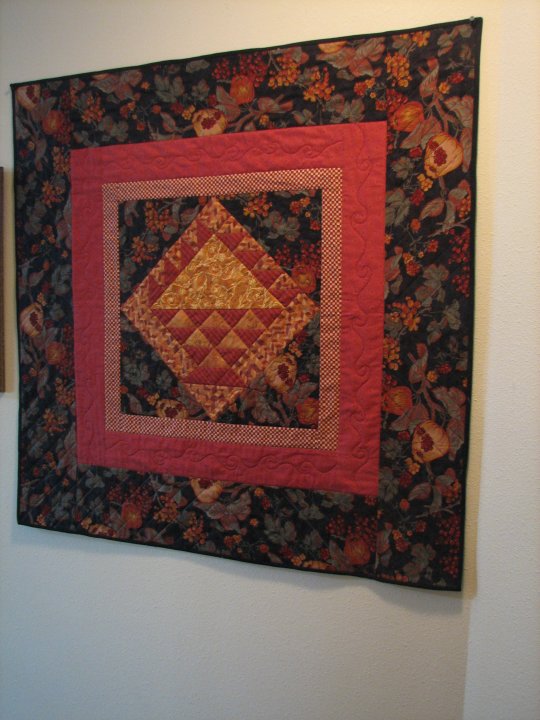 Loved the border fabric on this quilt and adapted it to a pattern in a quilt calendar.
Playing with fabric and colors. March, 2010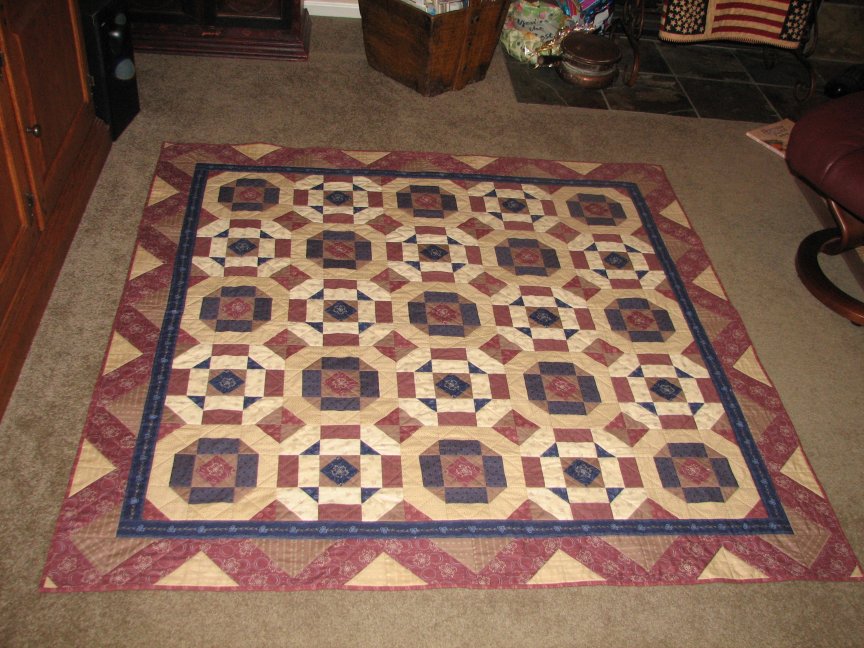 The madder red and blue fabric caught my eye. Made from a kit. Finished, March 2010
Gifted to our friend, Beth Jaynes (BJ) in 2013(?)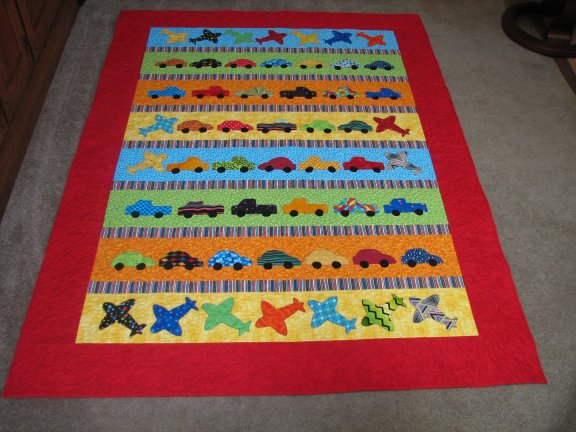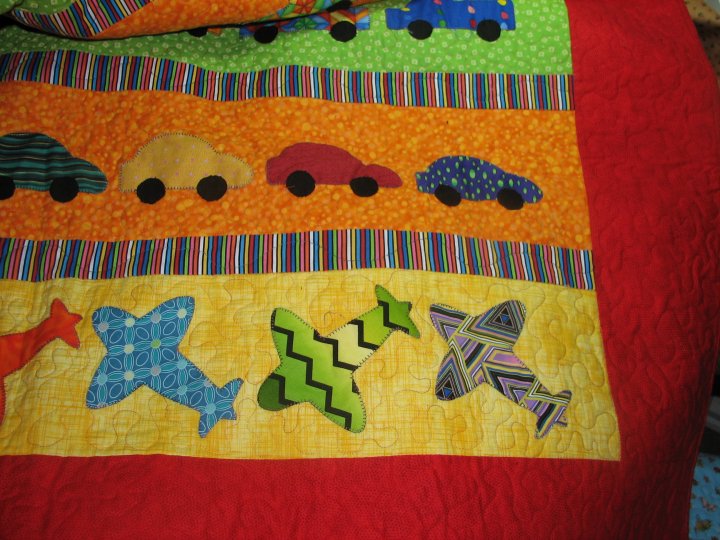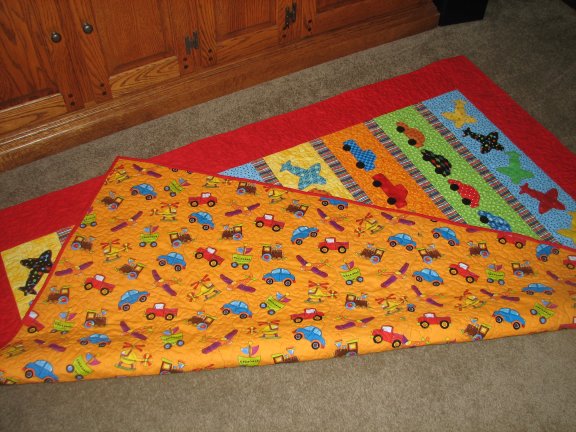 For my grand-nephew Joshua Schmeck who has Angelman syndrome. He loves color and this quilt is a color riot.
Machine pieced, machine buttonhole around cars and planes, but did the wheels by hand. Machine quilted. Finished July 13, 2010.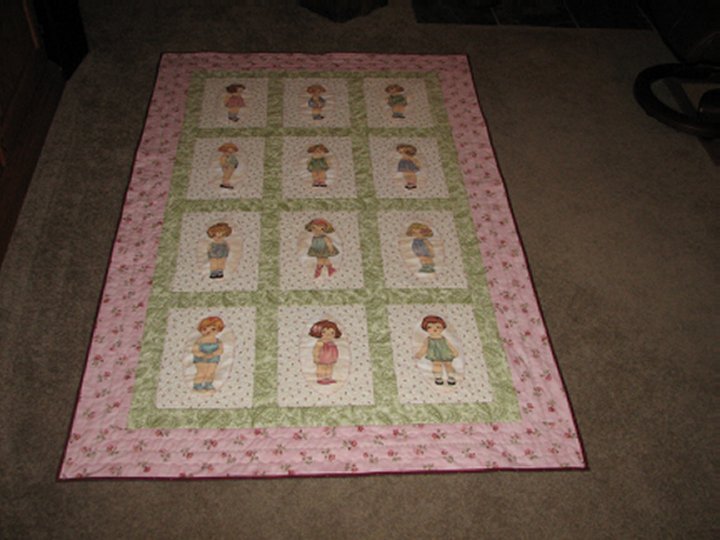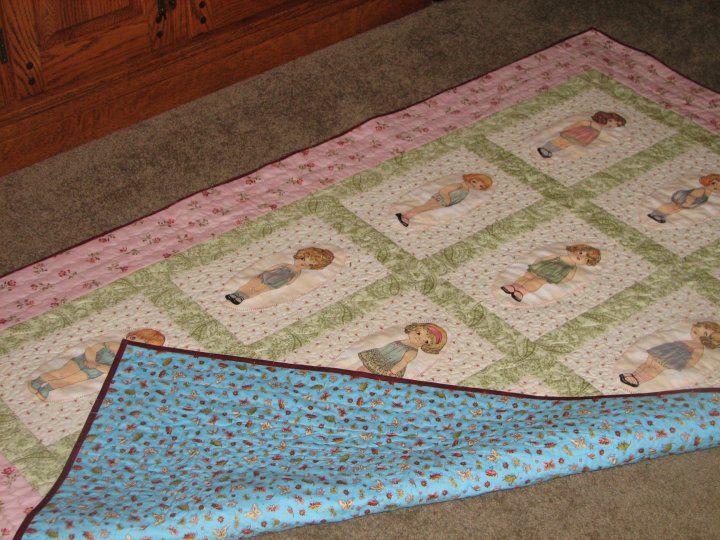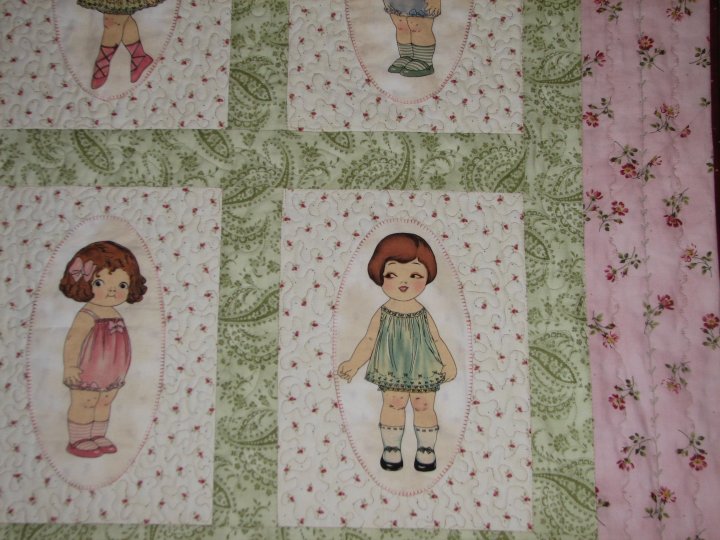 For Joshua's sister, Jocelyn. She's a fashionista so I thought she might like this fabric.
Had lots of fun machine quilting this one, especially the sashing swirls and decorative stitches in the border.
Machine pieced, machine buttonhole stitch, and machine quilted. Finished July 17, 2010.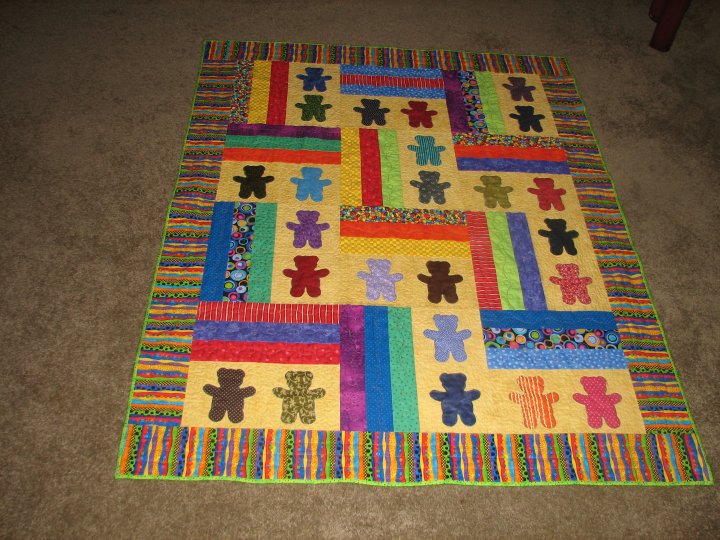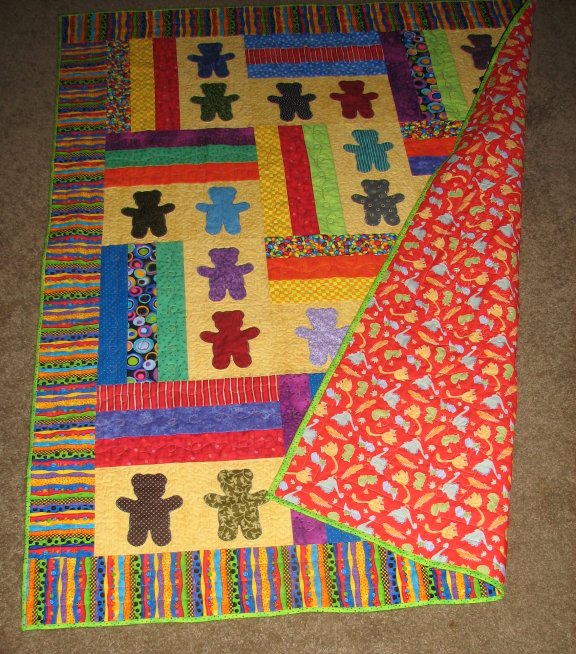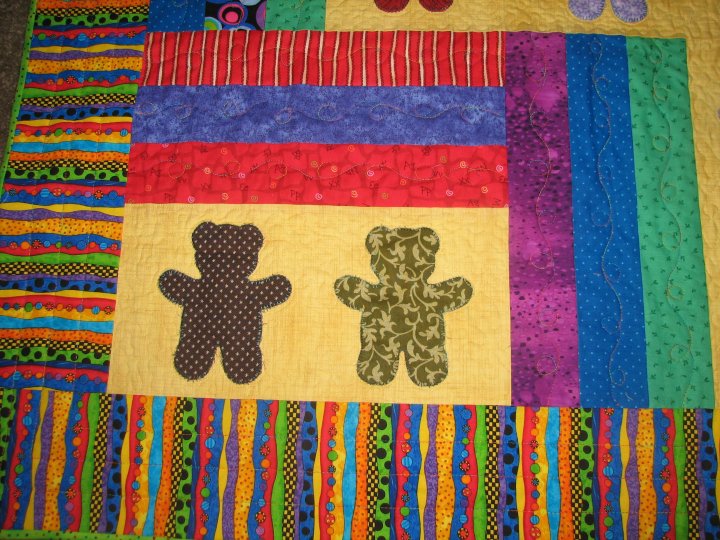 Last but not least a quilt for Jordan, the youngest of the three. Just a fun cuddly quilt for a little boy who is 1 year old.
Finished September 19, 2010. Machine pieced and quilted. Machine buttonhole stitched.


I made one of these doorhangers for myself, my mom, my daughter-in-law and her mother.
Each one is a little different. Mine has a tassel and the others have beads at the bottom.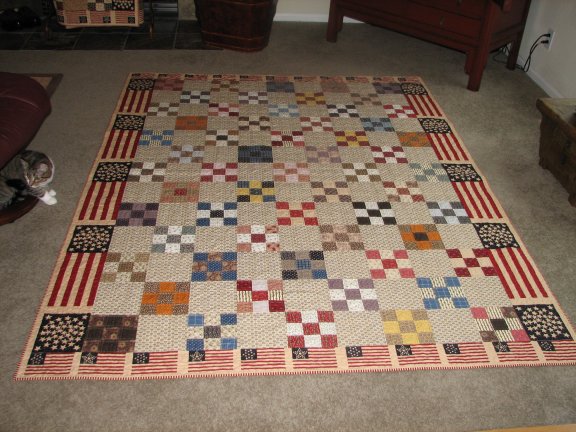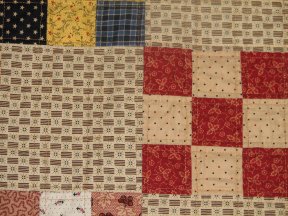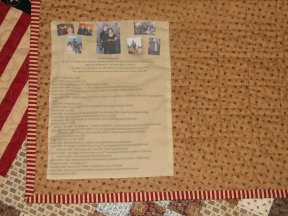 This quilt was made in honor of 20 years of military service of our son Lt. Col. Thomas Brouns