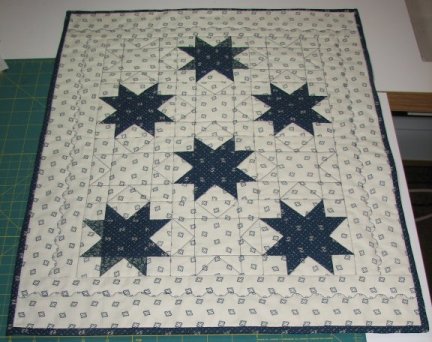 The first pattern from the 6 month prairie women meetings. The theme is "make do",
and is reflected in the stars that have a different fabric in some of the points.
Women crossing the prairie on their way to Oregon or other points west
didn't have a shop with fabrics available to them, so they had to make do with what they had.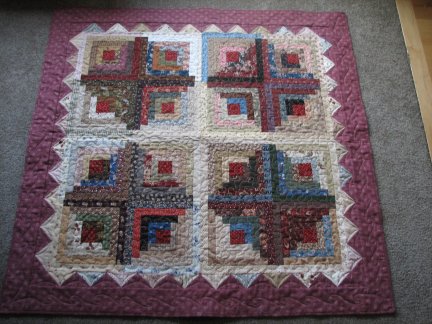 This is our second project. I have a bag full of small scraps and I "made do" by using only those scraps to make the center of this quilt.
Only the red border is from yardage. I ran out of that red fabric and decided to make a single fold binding.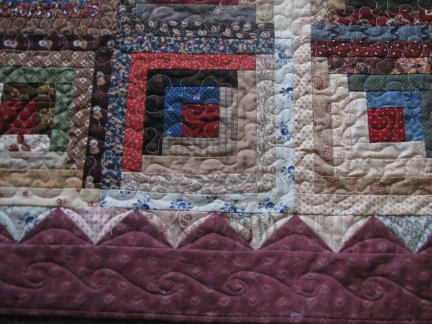 This small project also gave me a chance to practice my machine quilting. I was quite pleased with the result. Donated in Feb. 2014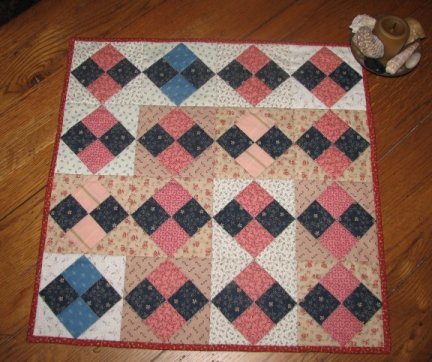 Another "make do". This is a copy of an antique doll quilt probably made by a child in the mid 1800's.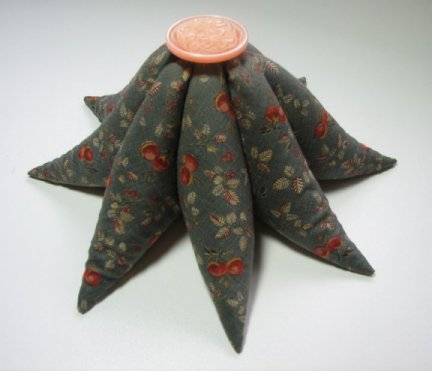 A free fat quarter, a button from the suit worn at my civil wedding in Holland in '63, and voila, a pincushion
It is called an eight-pointed civil war "buckshot" pincushion. They used to fill them with buckshot. I used crushed walnut shells.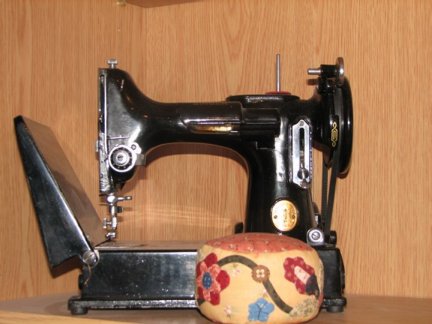 An extra project from the prairie women group.
An old fashioned pin cushion partners well with my 1939 featherweight sewing machine.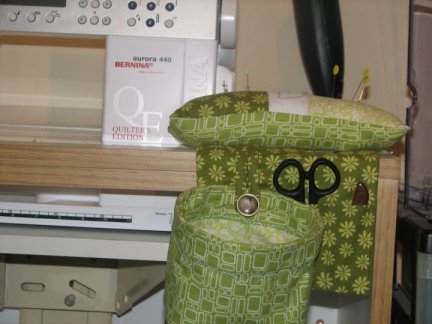 All those threads I snip will now go into this caddy. I'm always looking for the pins, seam ripper and small scissors.
Hopefully all those problems are solved with this cute threadcaddy pincushion combo.

Project #4. This one was fun to make and quick.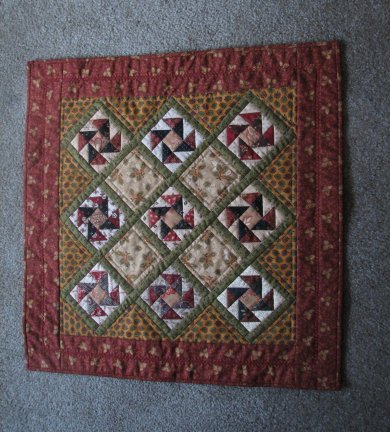 The first Jo Morton club project.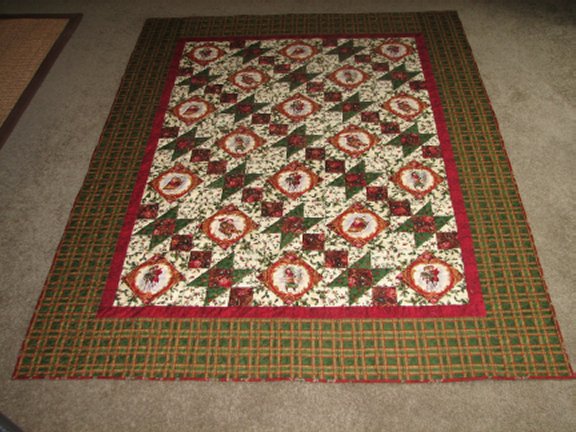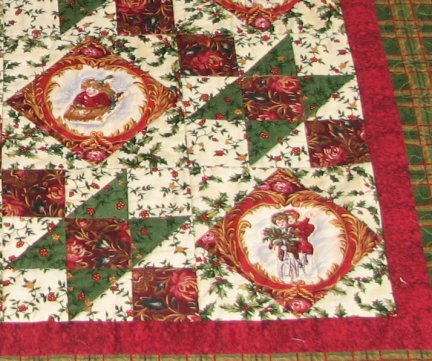 Finished March 3, 2011. Scenes showing old fashioned Christmas activities.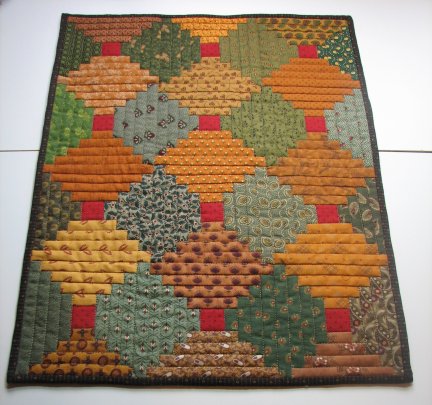 Jo Morton project #2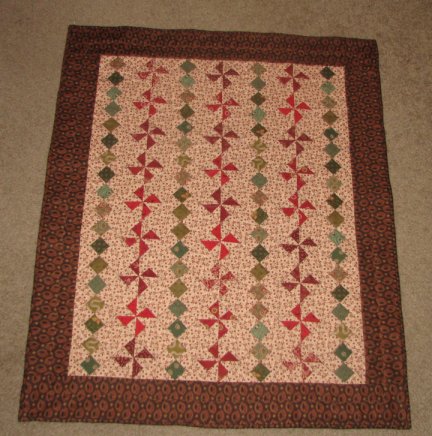 Jo Morton #3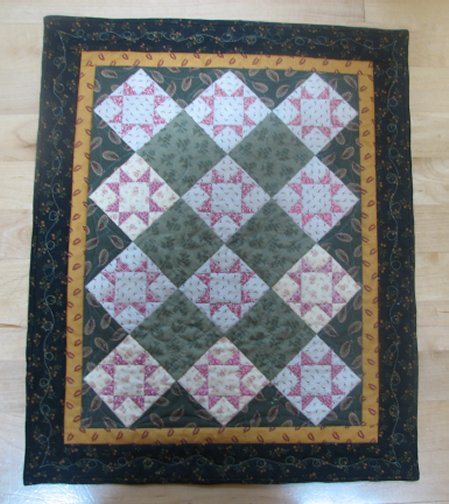 Jo Morton #4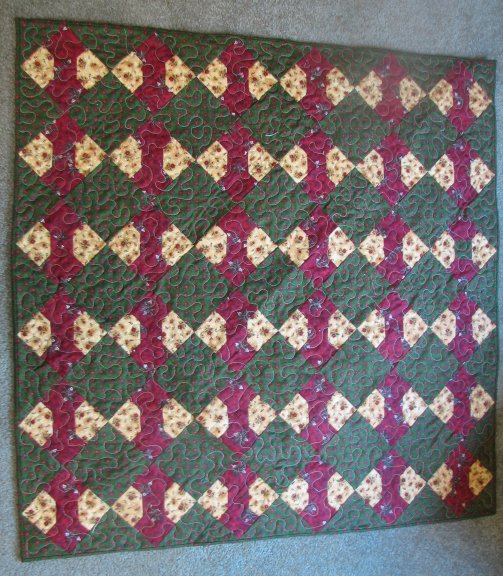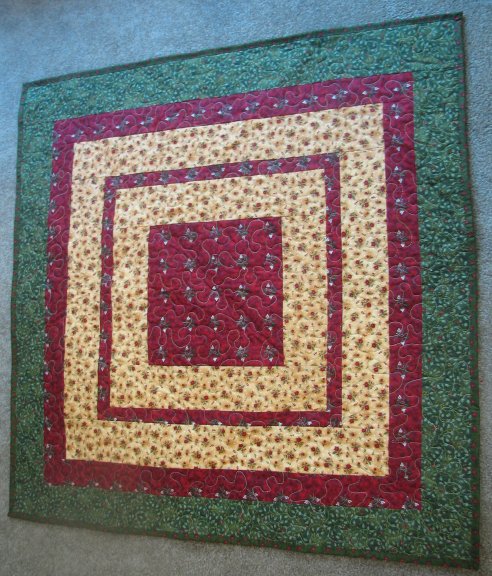 This last prairie women quilt was a pattern I didn't like a whole lot, so I made it using some fabrics I already had.
I pieced the back and will use it as a topper for the table I use for the living room xmas tree.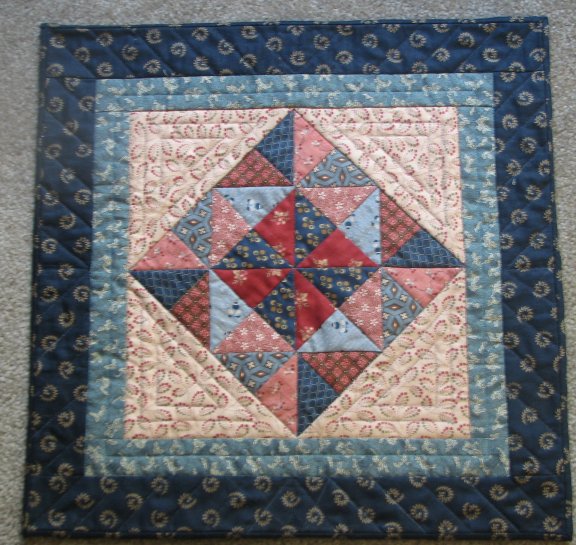 Jo Morton #5. This one is called Lizzie's little quilt.
My cat is named Lizzie and this quilt is almost as cute as she is.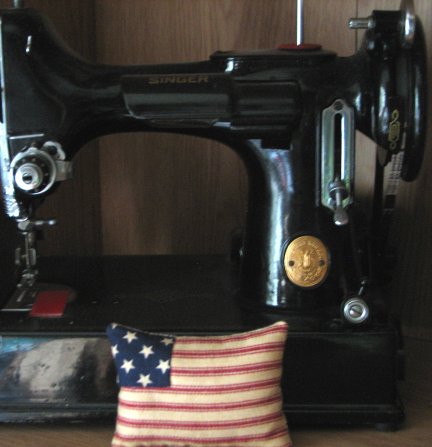 4th of July pincushion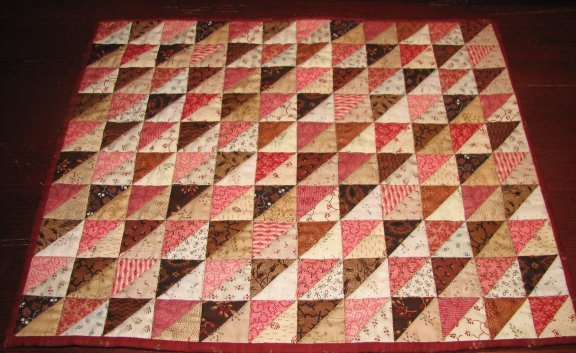 Jo Morton #6 The half square triangle blocks in this little quilt measure 1 1/2" square.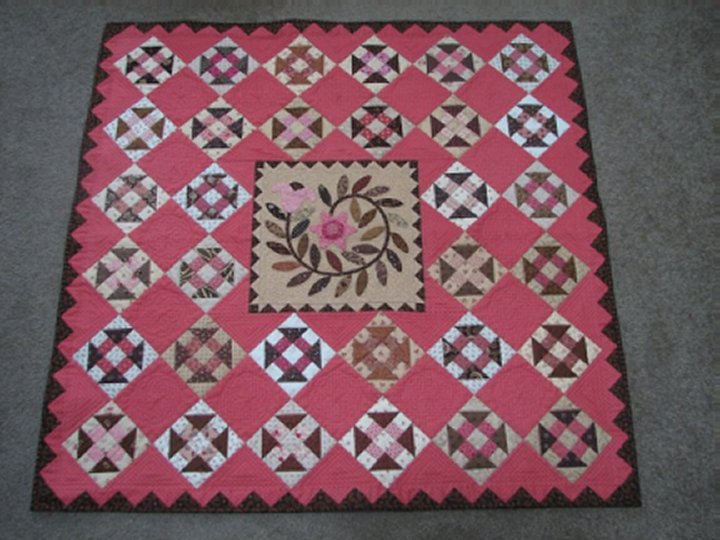 This little quilt was featured in American Patchwork and quilting magazine.
The piecing was done on my old machine, but most of the quilting was done with the new 830LE.
Some of the quilting was done using the embroidery module.