Quilts and other projects finished in 2012.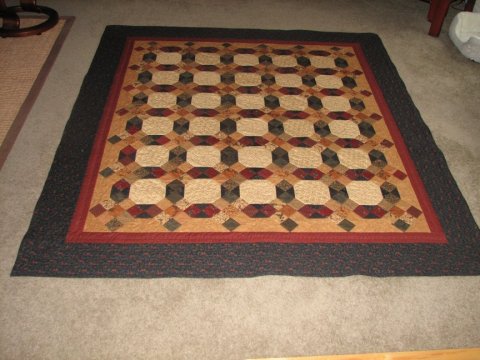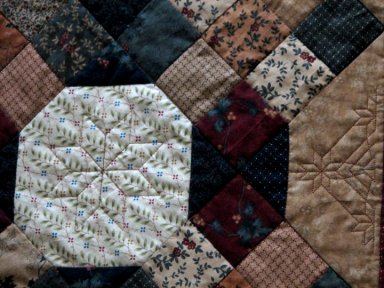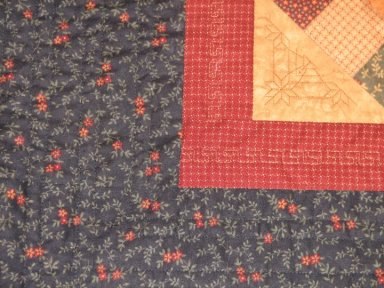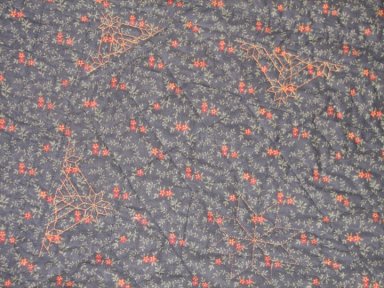 First quilt finished in 2012. The top had been waiting to be quilted for a year or more. Quilting motifs done with the embroidery unit of the Bernina 830LE.
This quilt was a gift to my neighbor.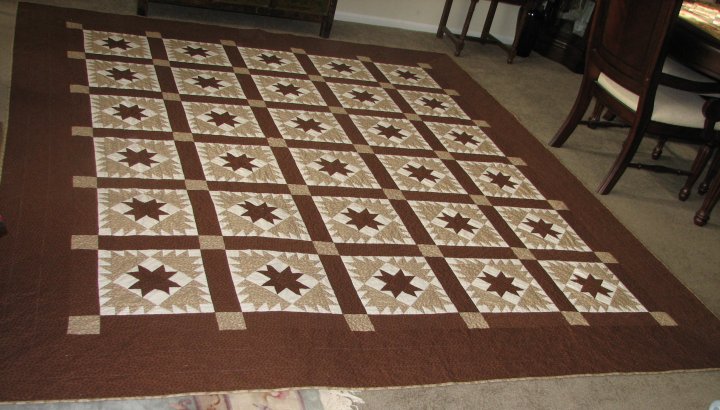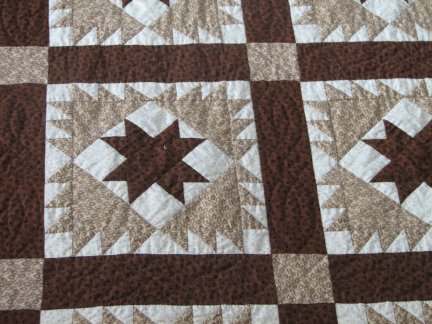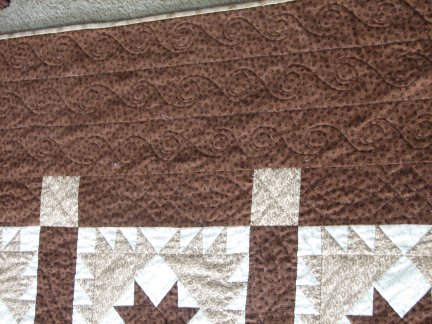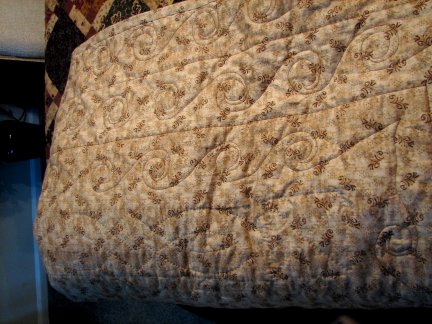 I bought the fabric for this delectable mountain quilt at a quilt shop in Columbia State Park, CA in 2009.
The body of the quilt is handquilted, and the border scrolls are machine quilted.
Finished the quilt on Sunday, February 5, 2012. It is on the bed in our 5th wheel.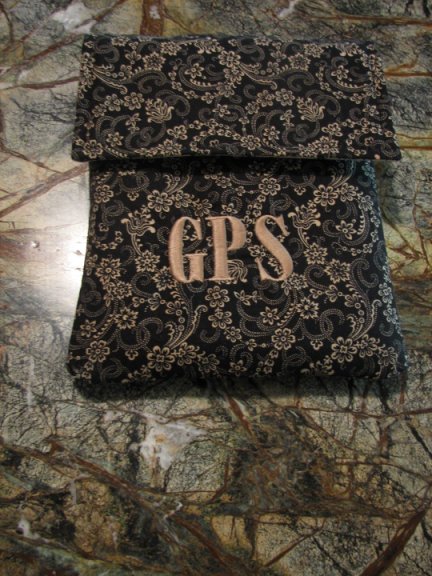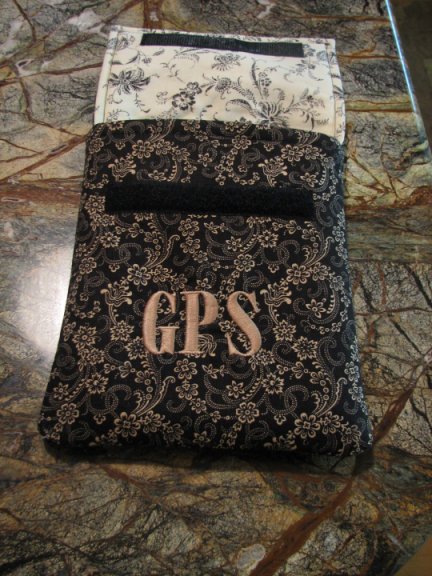 A case for John's new GPS for RVs.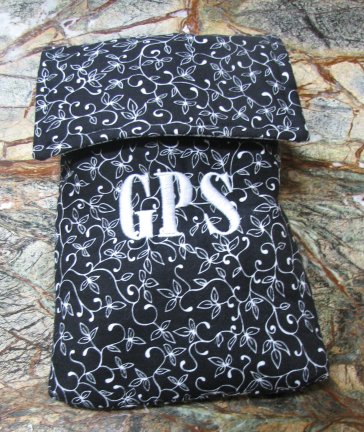 and a smaller case for all the cords.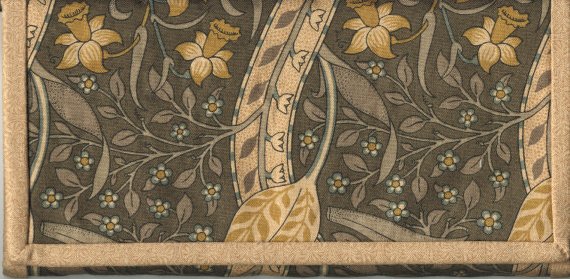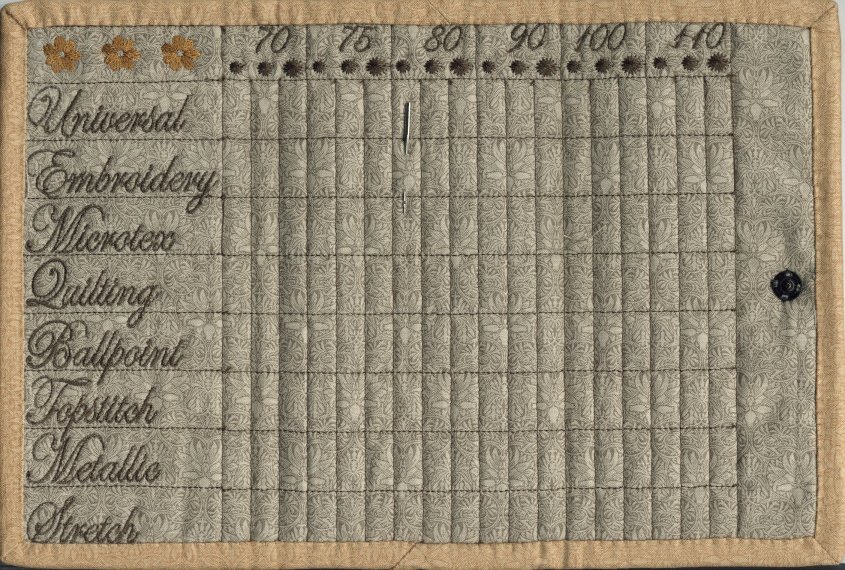 This needleminder was featured in Bernina's "Through the Needle" online magazine.
I was constantly wondering what kind of needle and what size was in my machine, and throwing them away before they were worn.
This will save having to use a magnifying glass to try and find out what size or kind of needle it is.
The spaces are for slightly used, medium used and heavily used needles. I made the design using my V6 software.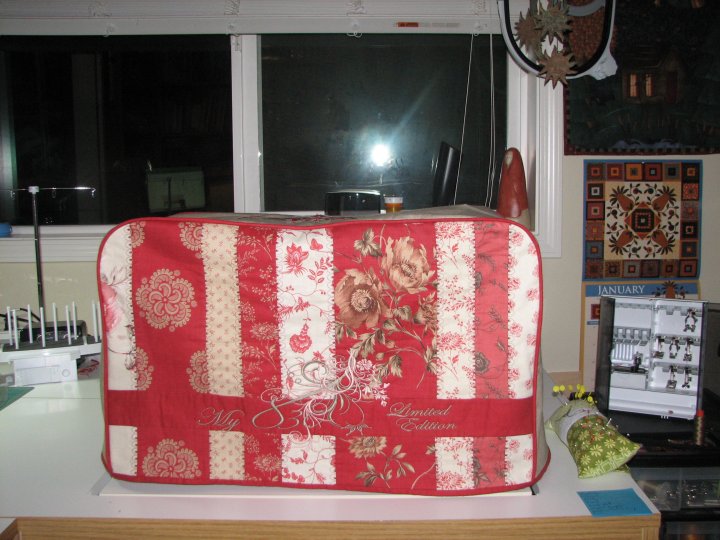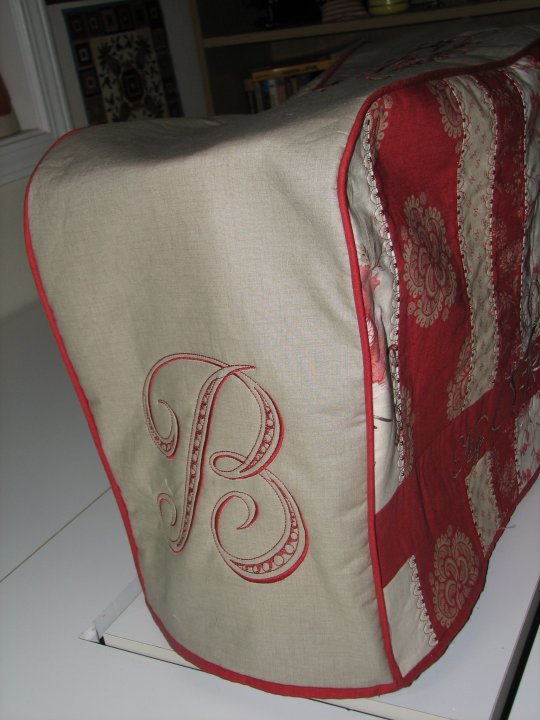 Front and side of cover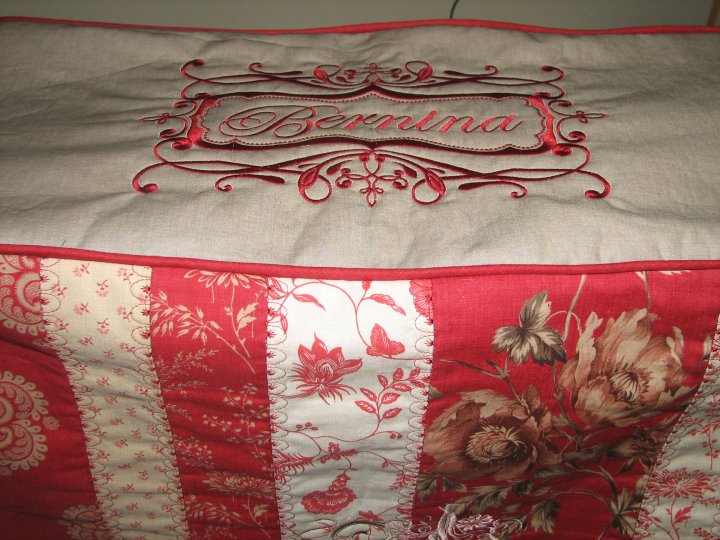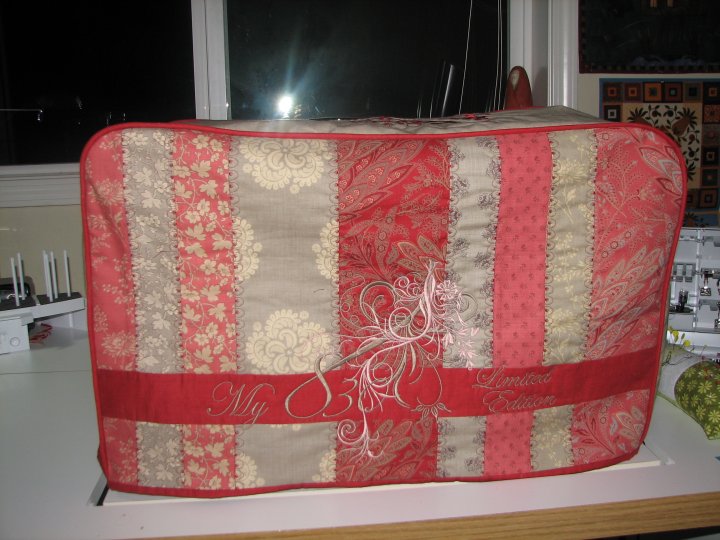 Top and back.
Made a cover for my 830LE. I made my own piping (a first).
The fabrics were all leftovers from the Rouenneries line.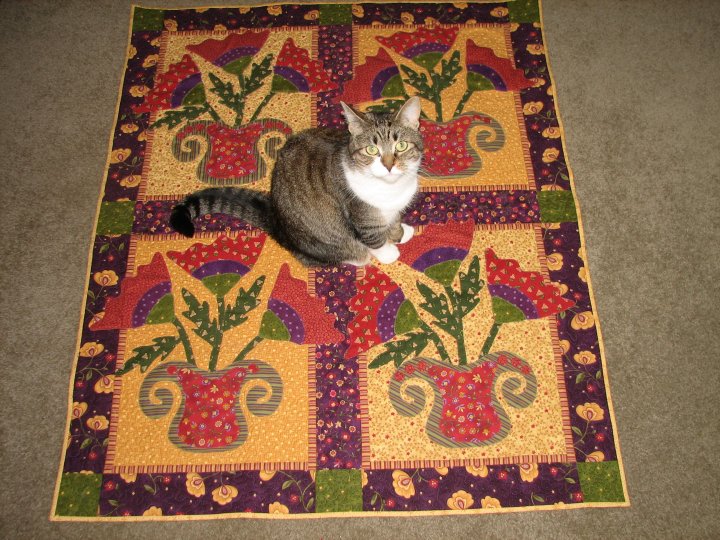 A pattern by Pat Sloan, featured in Love of Quilting magazine, May/June 2007.
This one was fun to make and even though most of my quilts are subdued civil war reproductions,
I love the riot of colors in this little quilt. Finished April 2012.
Lizzie tests all quilts to see how they "sit".

This wallhanging is from a book called "Romantic Quilts". The top had been waiting to be quilted for quite a while.
Finished April 28, 2012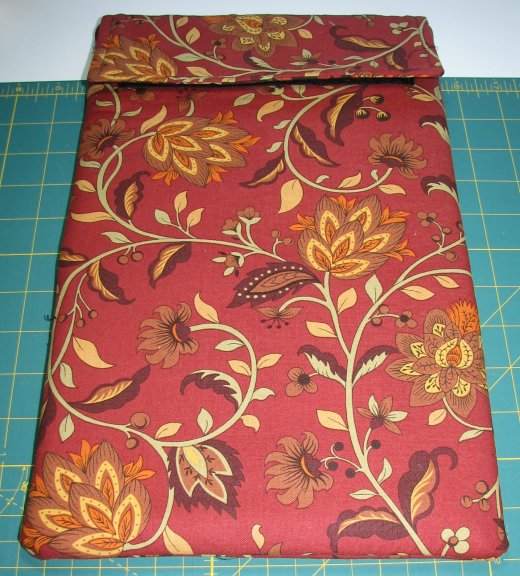 Cover for my bamboo create tablet.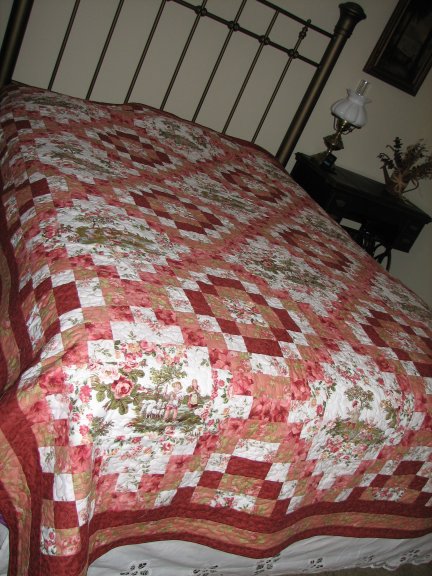 I finished the quilt on May 24, 2007
I've pictured this quilt again on this 2012 page, because we gifted it to my husband's sister Els, who lives in Holland and has pancreatic cancer.
She passed away shortly after receiving the quilt.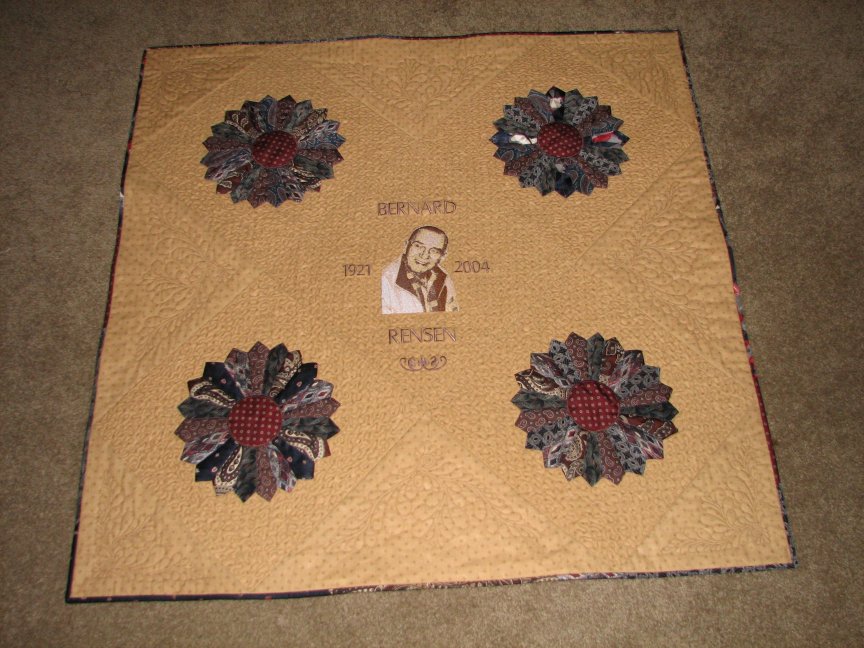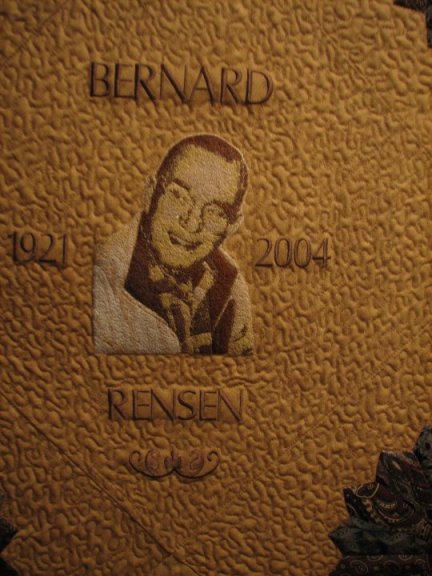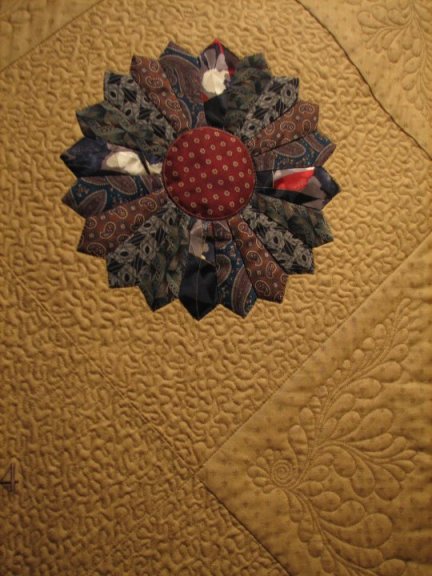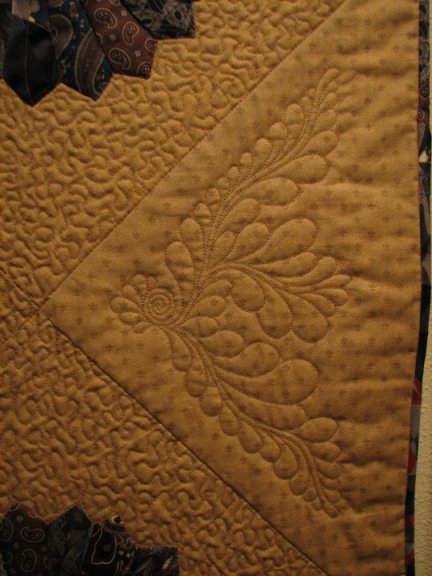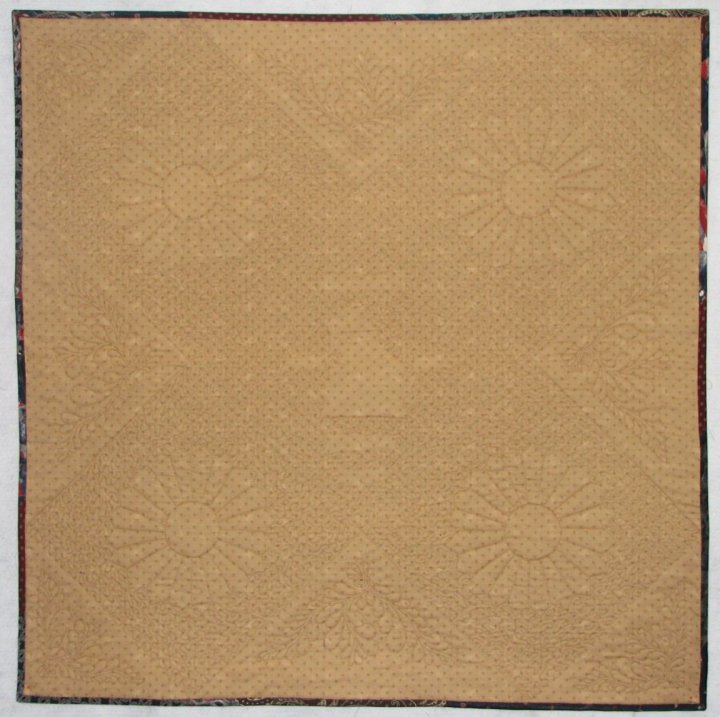 My Mom gave me a shoebox full of my Dad's ties. I had no idea what kind of memory quilt to make.
Eventually I decided on a dresden plate quilt. The rest of the quilt evolved over time.
First came the choice of background fabric. After getting an embroidery machine and software I decided to embroider his picture.
Lastly the choice of quilting designs. The small meander was done with freemotion, and the feather motifs were done in the hoop.
The quilt was finished in March of 2012.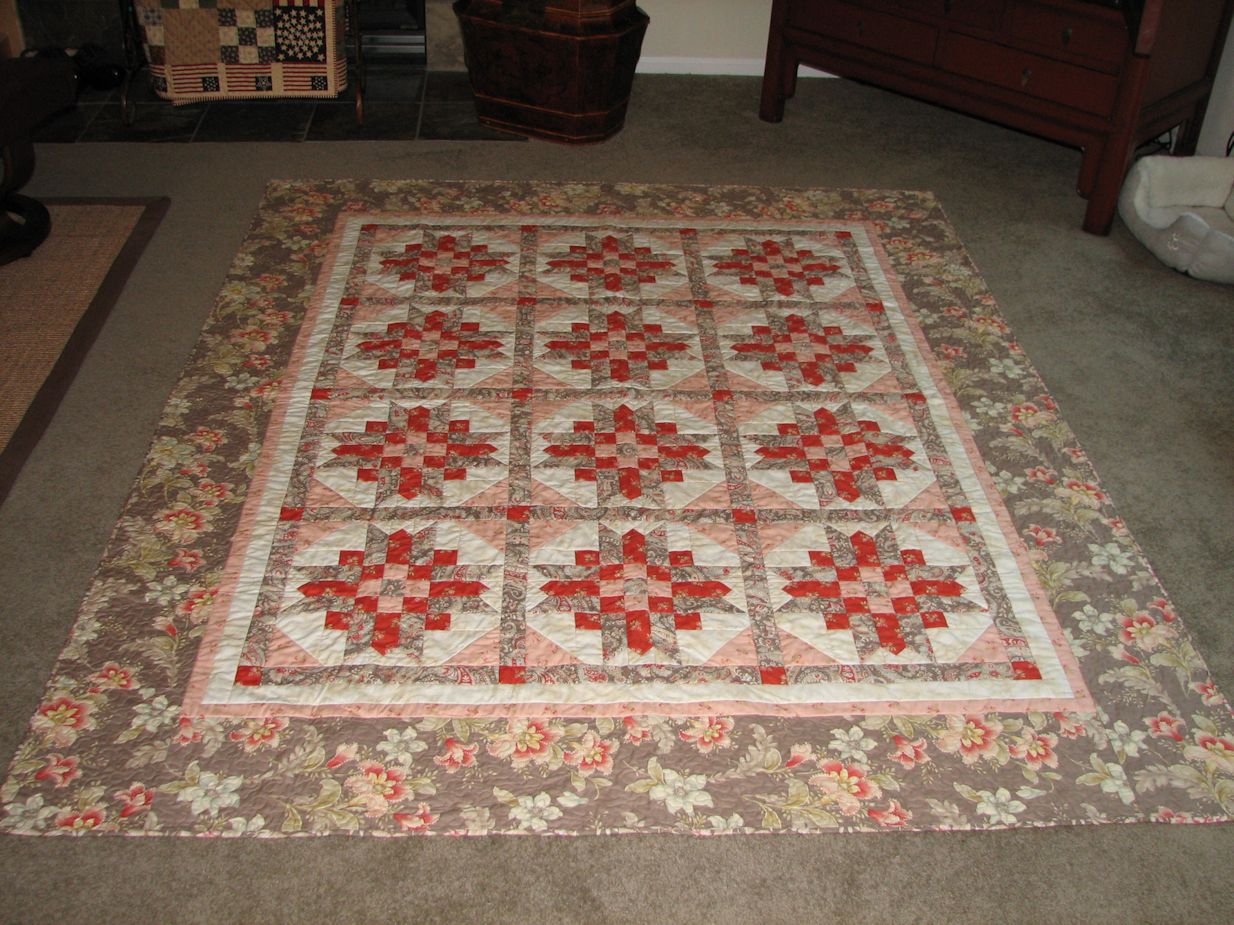 Visited Holly Hill quilt shop in West Linn, OR while on a camping trip to Aurora.
This pattern is a smaller and different color version of their Quilt Sampler magazine project.
Top finished 19 October, 2010. Quilt finished July 30, 2012
Gifted to Linda and Dale Crone Jan. 2015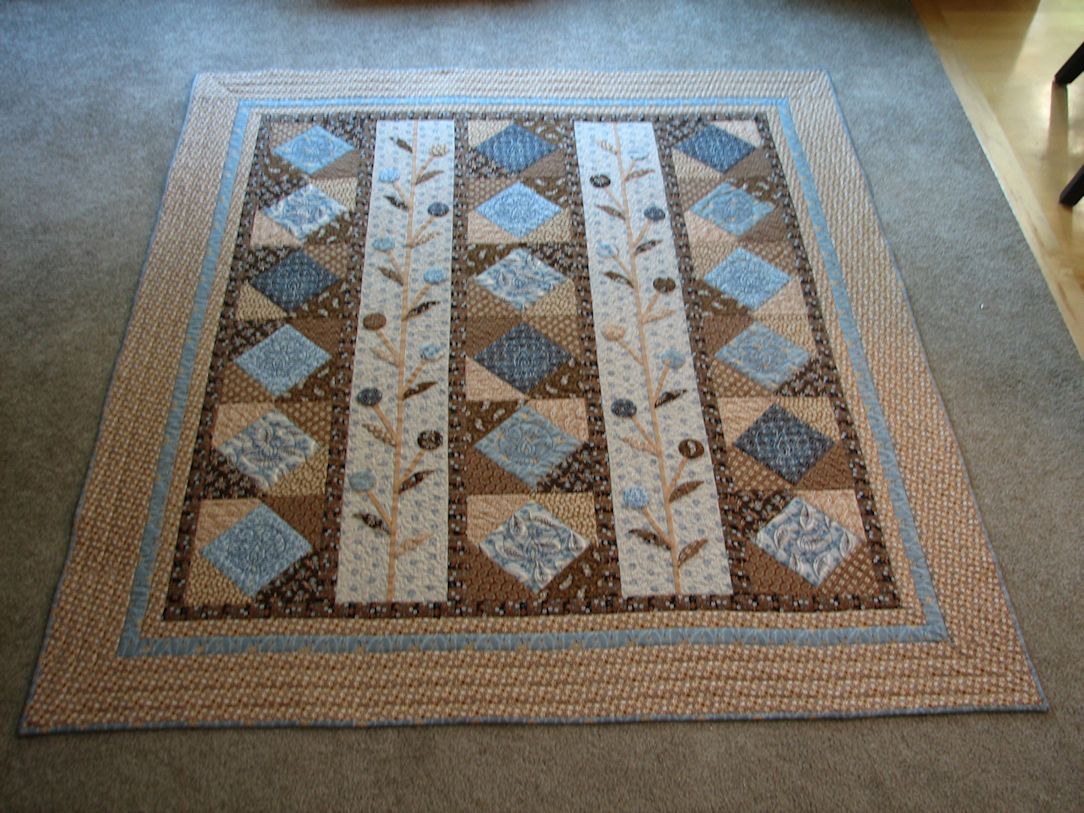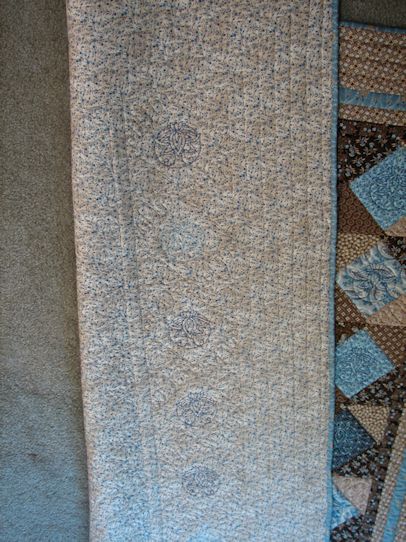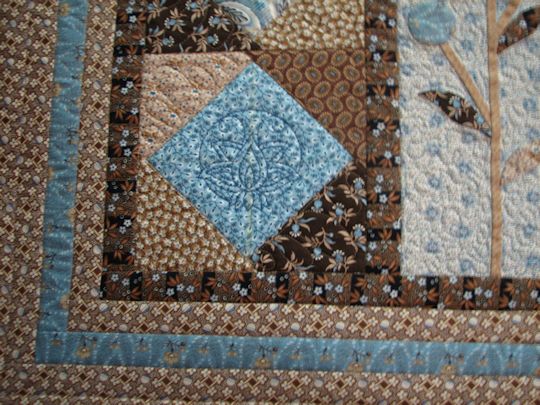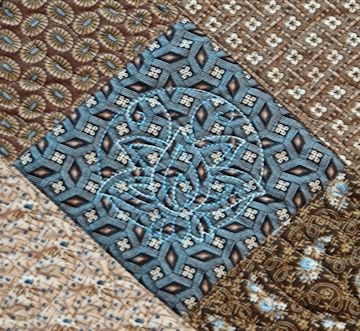 Quilt kit bought in Redding summer of '07. Top finished in '09 that same year.
Machine quilted. Free motion quilting, in the ditch, and in the hoop quilting.
For the in the hoop motifs I used a lighter thread in the dark blocks and a dark blue in the lighter blocks which shows up nicely on the back.
Finished Sept. 23, 2012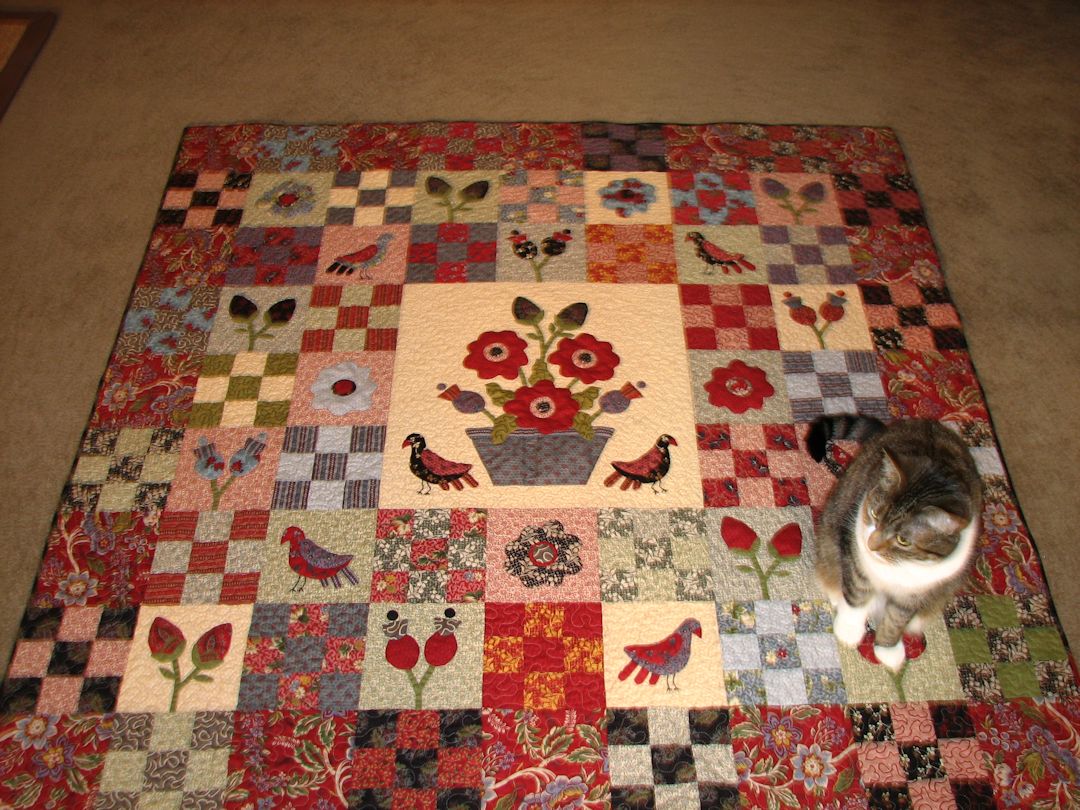 Tail Feathers, is machine pieced, hand appliqued, and machine quilted. The pattern is from "The Quilter Magazine" from March 2007.
Finished on October 26, 2012 Lizzie always checks to see how it "sits".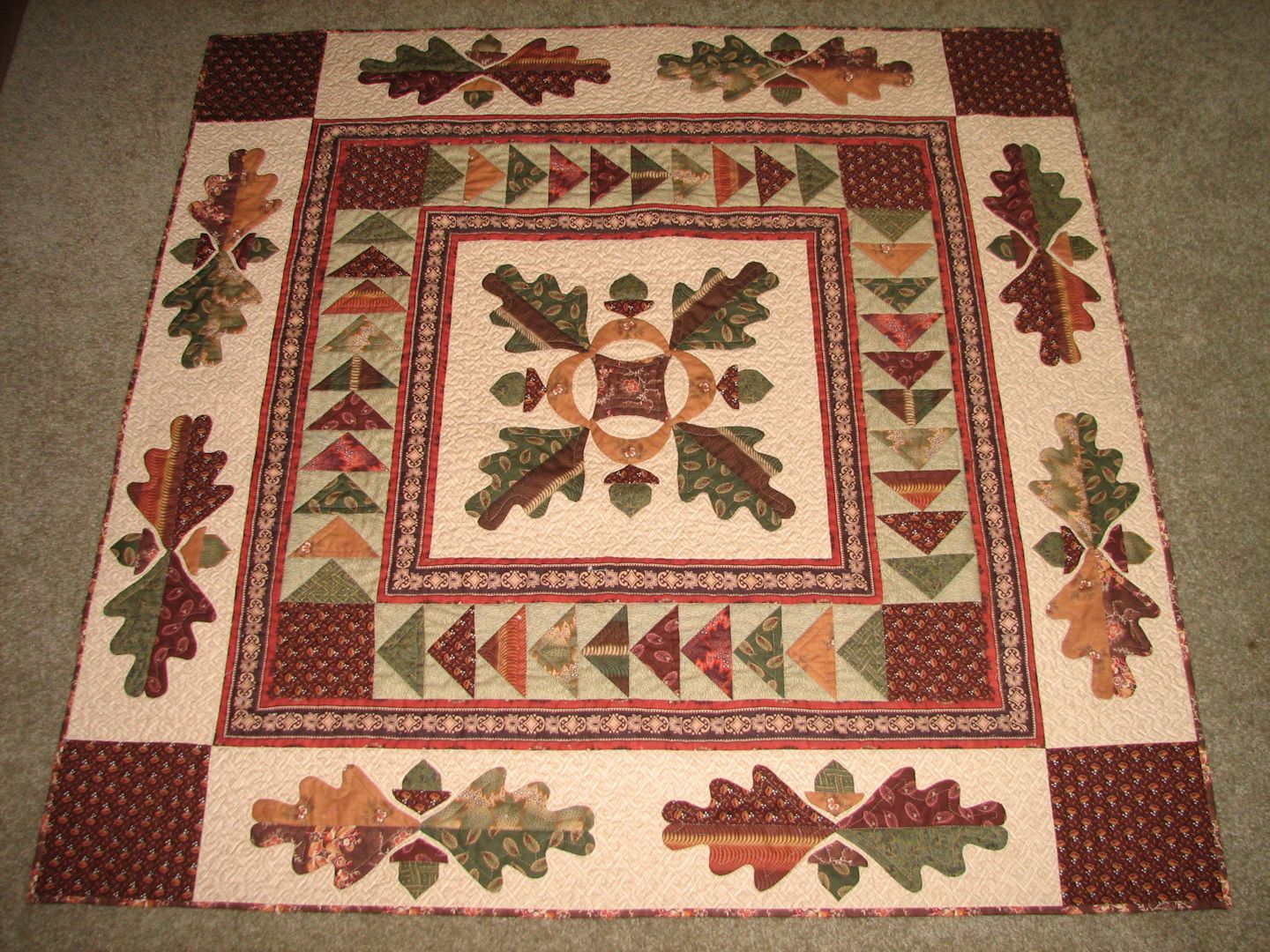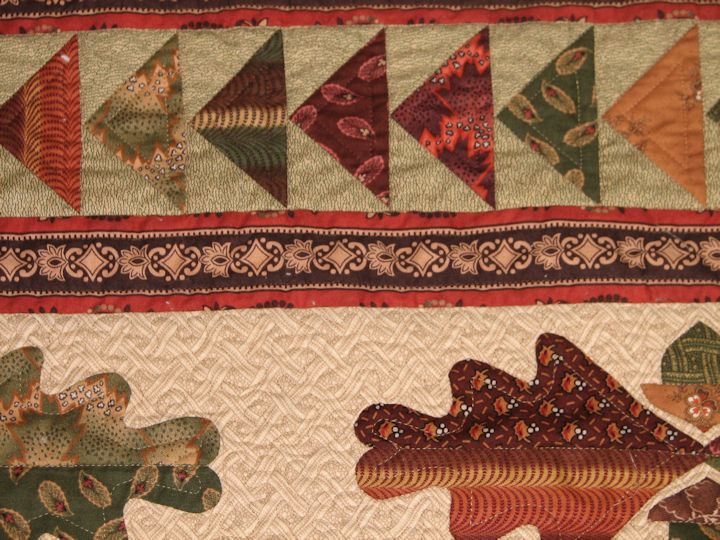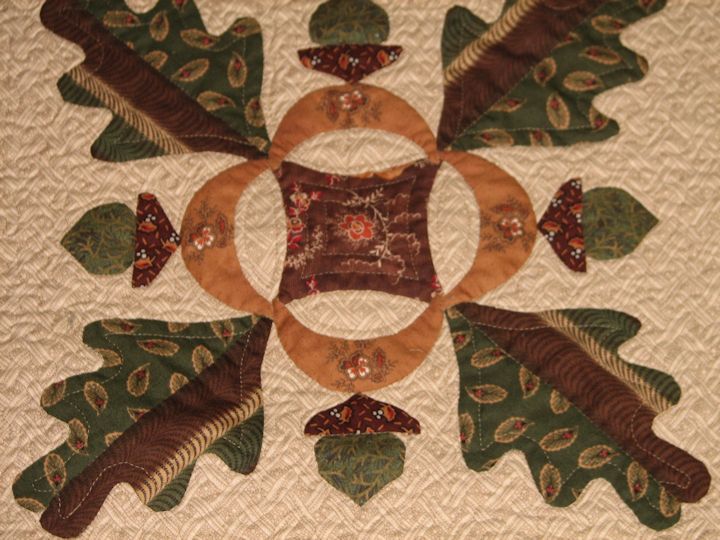 A kit from a magazine. Love the fall colors. Finished, November 4, 2012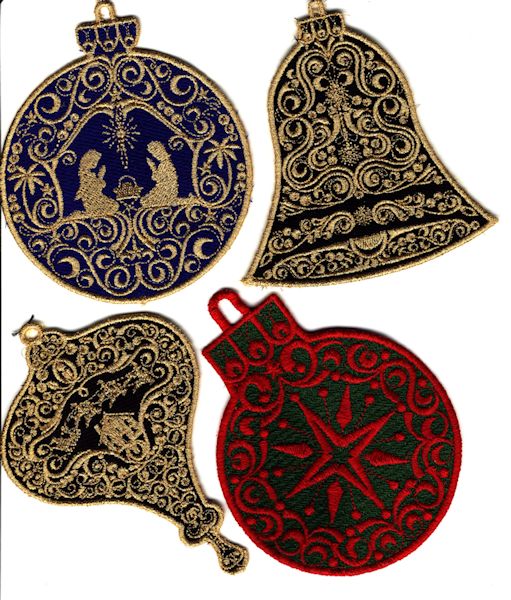 Embroidered ornaments. First time using metallic thread.
I had heard metallics were difficult, but my machine sailed through the stitching.
The last project for 2012