Quilts and other projects finished in 2015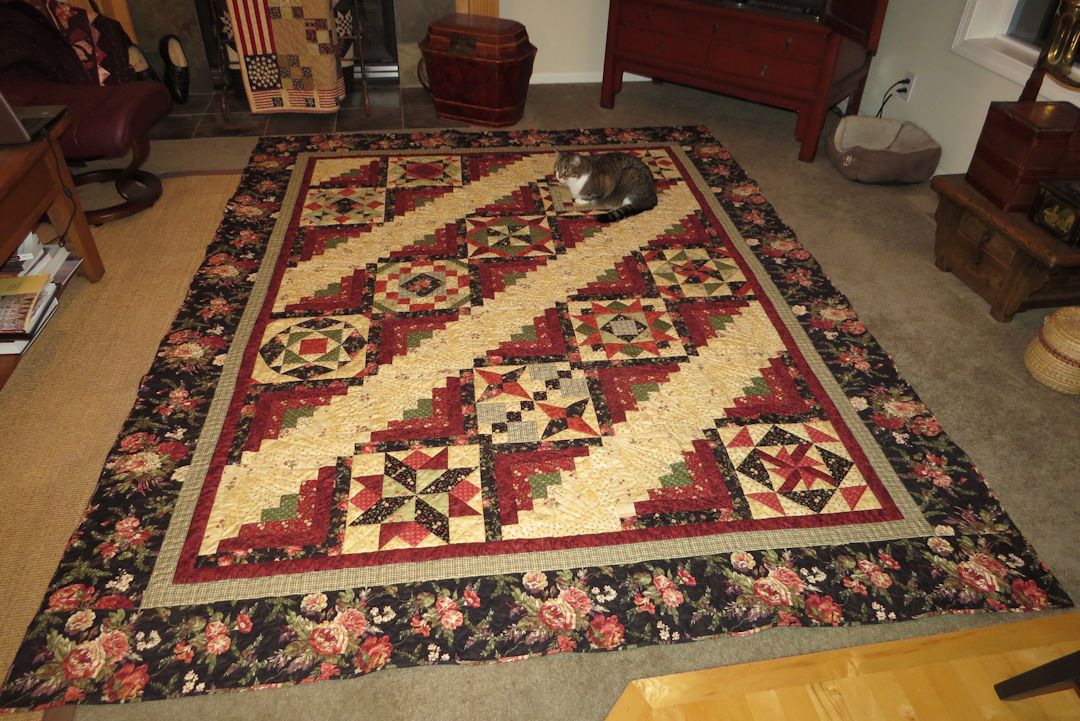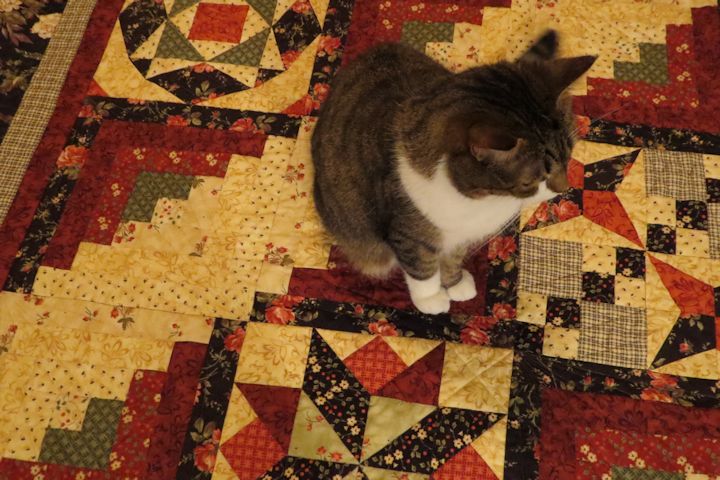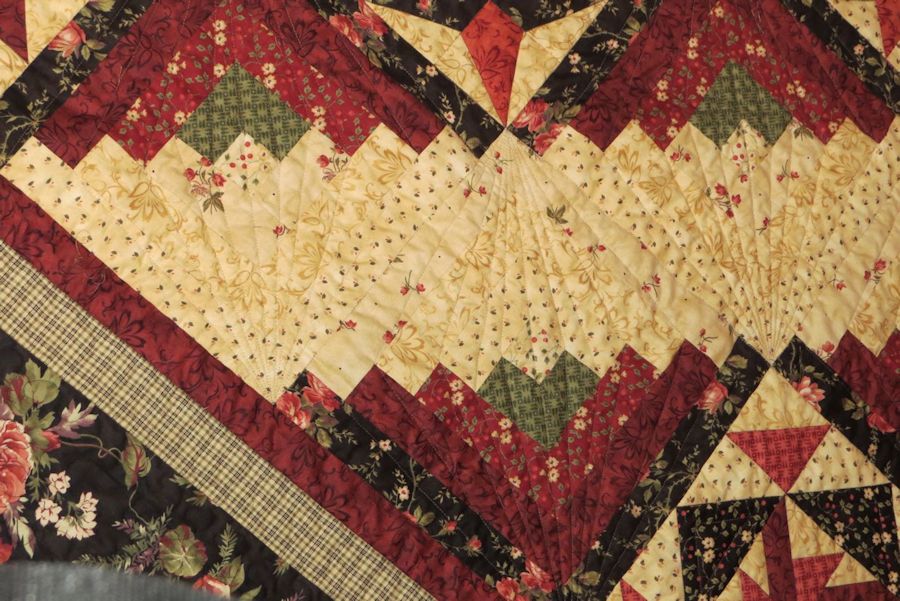 I made the top a few years ago, and it is finally a quilt. Called Ramblin' Rose meets Jamestown by Marti Mitchell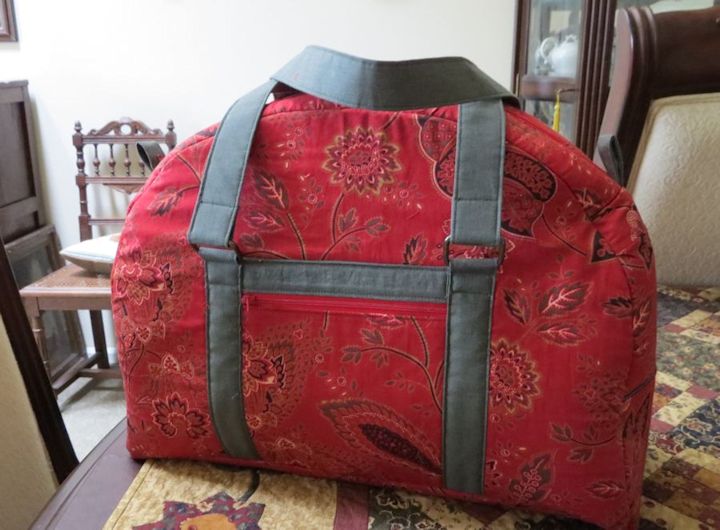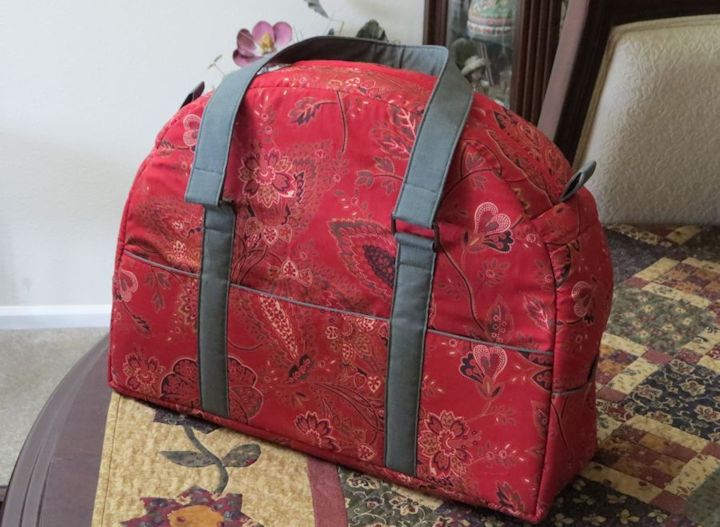 This carry-all bag is fully lined with pink fabric, but inside pockets are done with the same fabric used on the outside of the bag. Finished April, 20015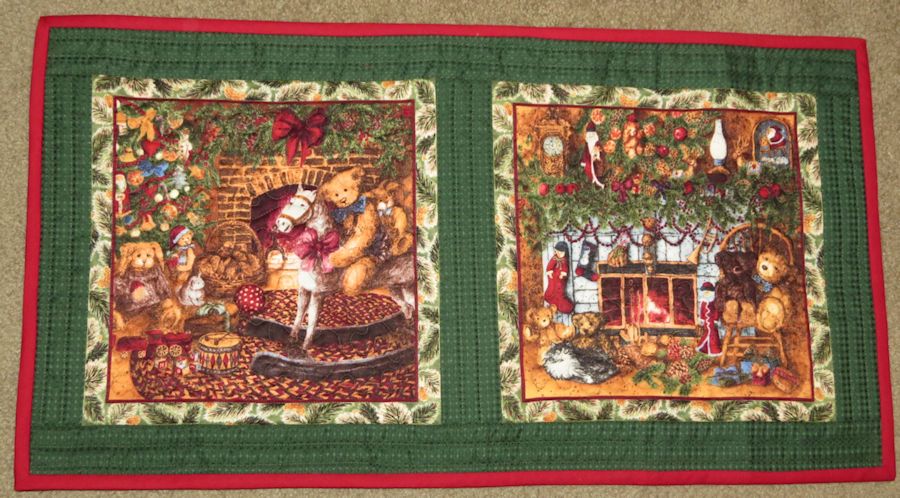 Bought a panel and green waffle fabric at the first quilt show I attended in early 2004. I didn't buy a pattern, so I decided to use two of the panels to make a Christmas runner.
Will use the other panels for Christmas themed potholders.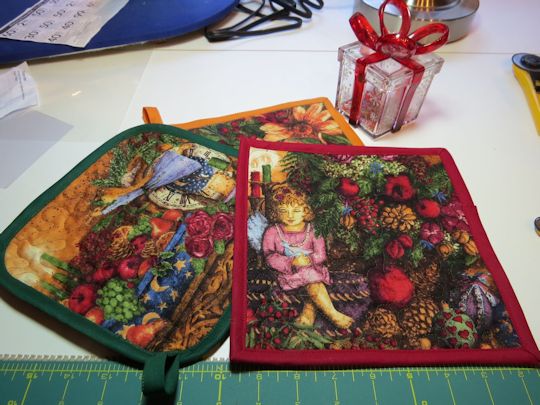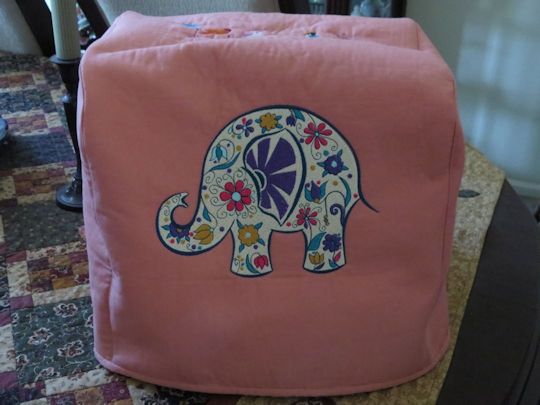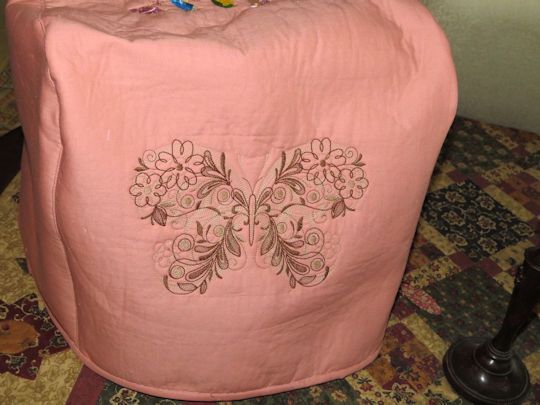 Cover for my Janome 1110DX serger.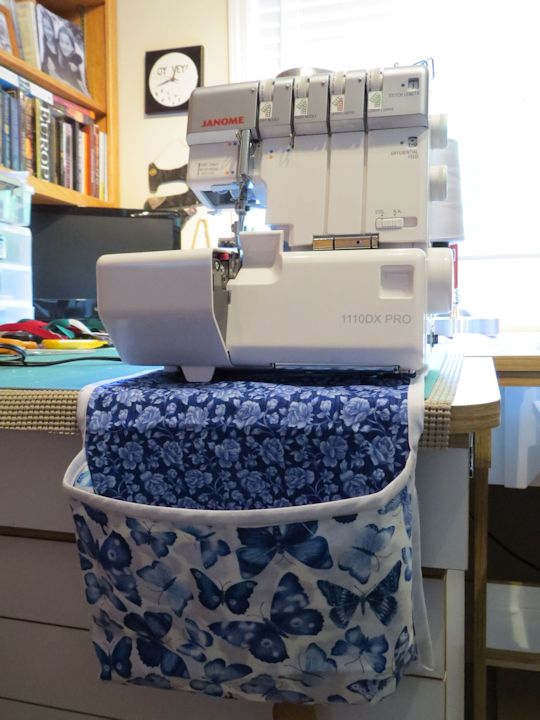 litter bag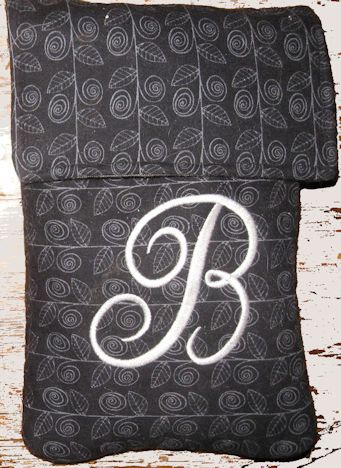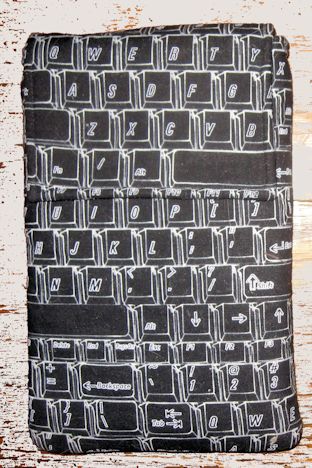 When I gave my older tablet to Sarah, I also made a bag for both the tablet and one for the cables.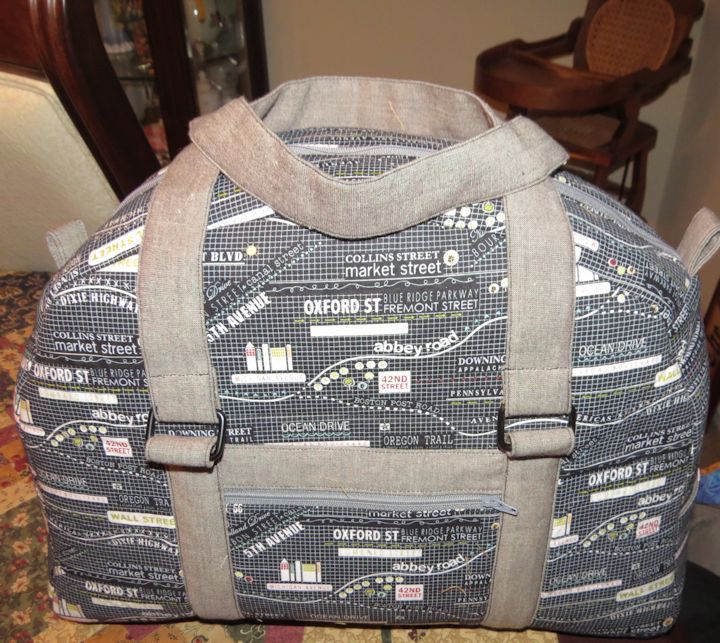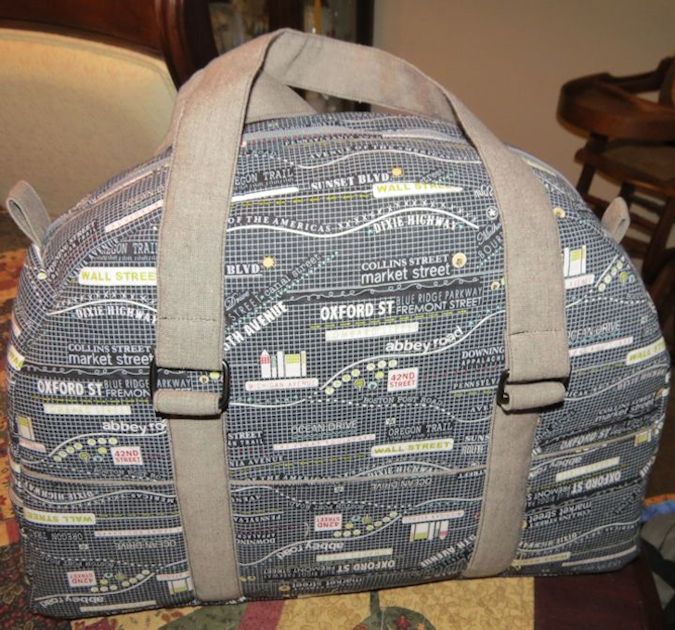 Made this bag for my daughter-in-law for her birthday. She likes darker colors, and since they are avid travelers, the fabric was perfect.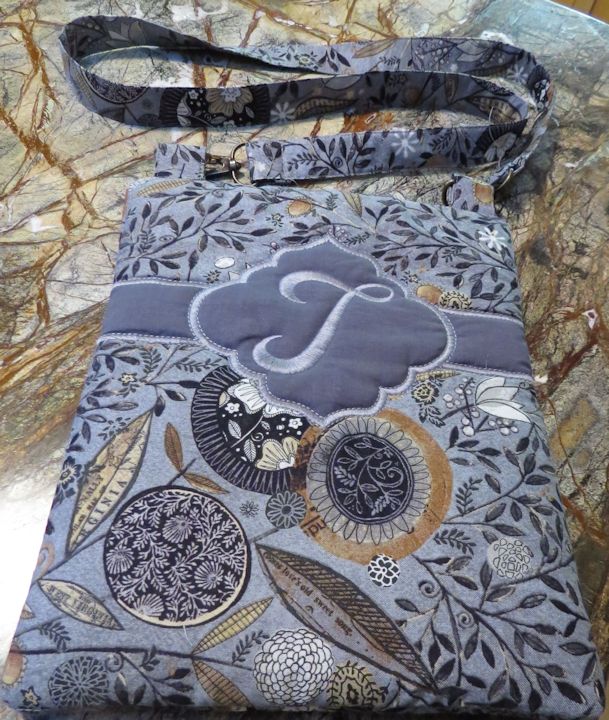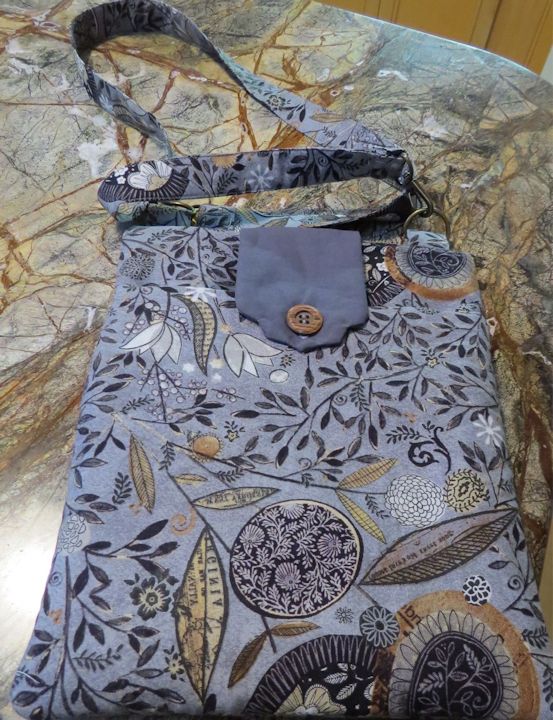 My first in-the-hoop project. The straps are made separately.
The buttonhole and button sew on was done by machine. The body of the bag including back pocket was done in the hoop.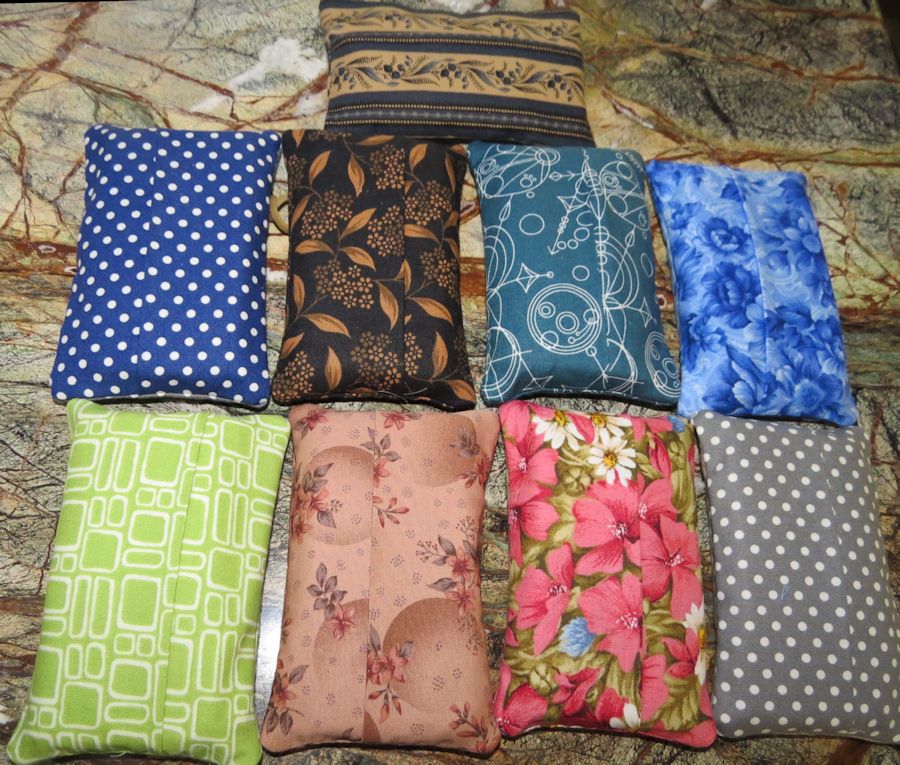 In-the-hoop tissue holders, made for xmas 2015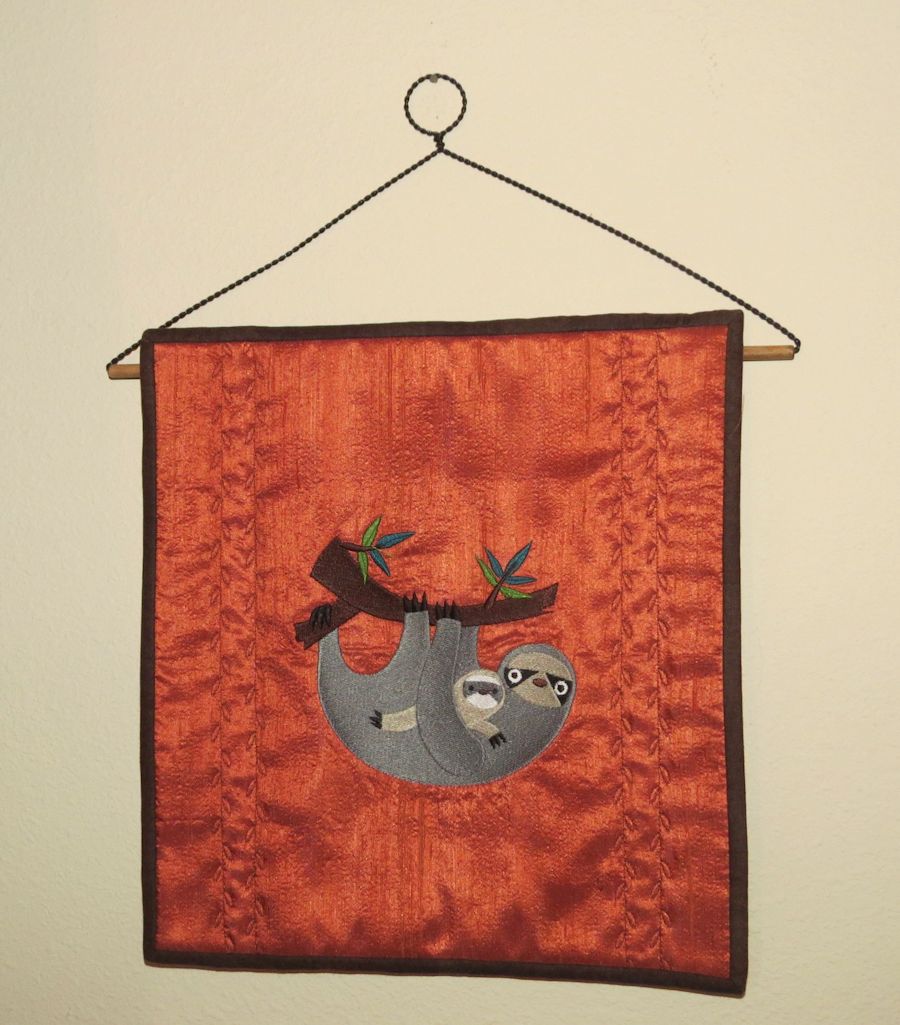 Sloth wall hanging, embroderie on dupioni silk. Made for Zoe for her birthday 2015,