Quilts and other projects finished in 2016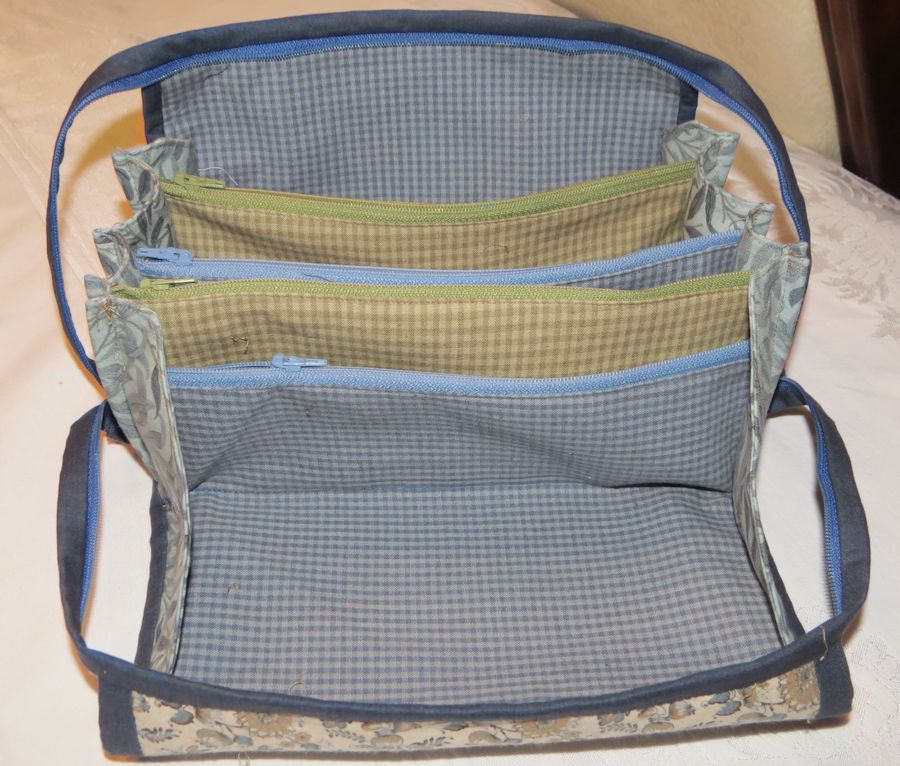 First bionic gear bag. Finished January 3, 2016. A good start.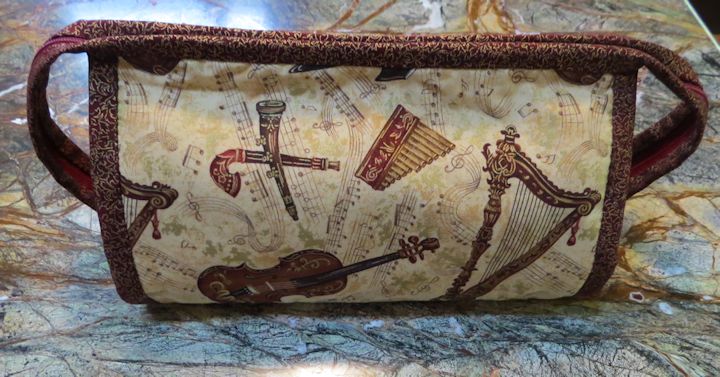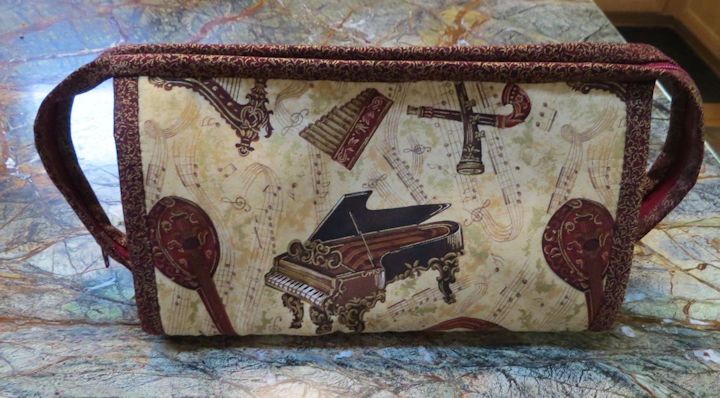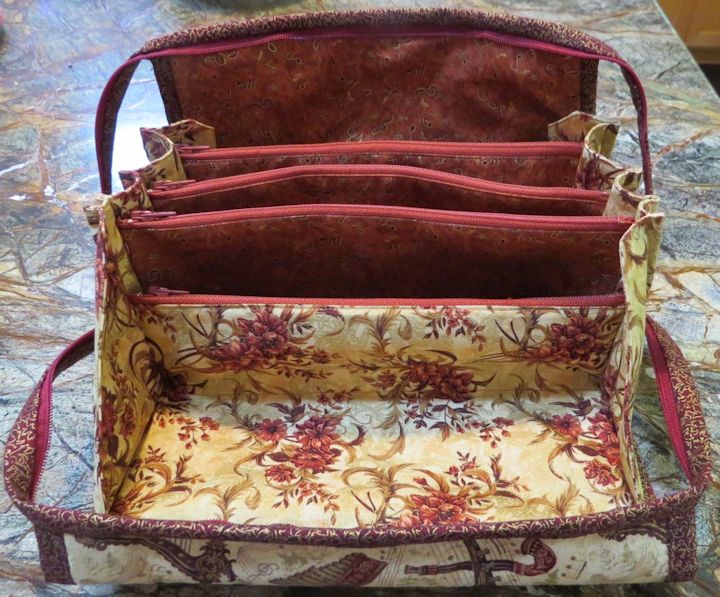 Bag number 2.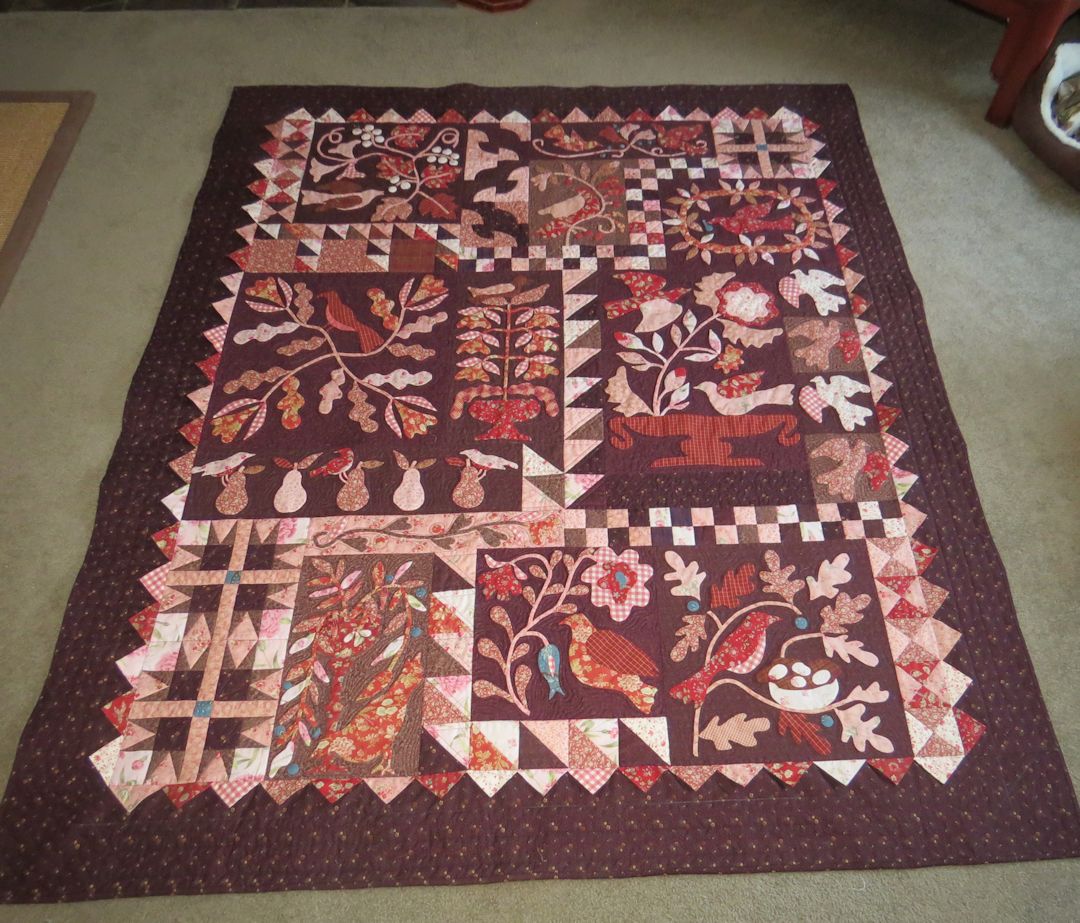 Birds of a feather. Finished January 15, 2016 Machine pieced, needle turn applique, machine quilted.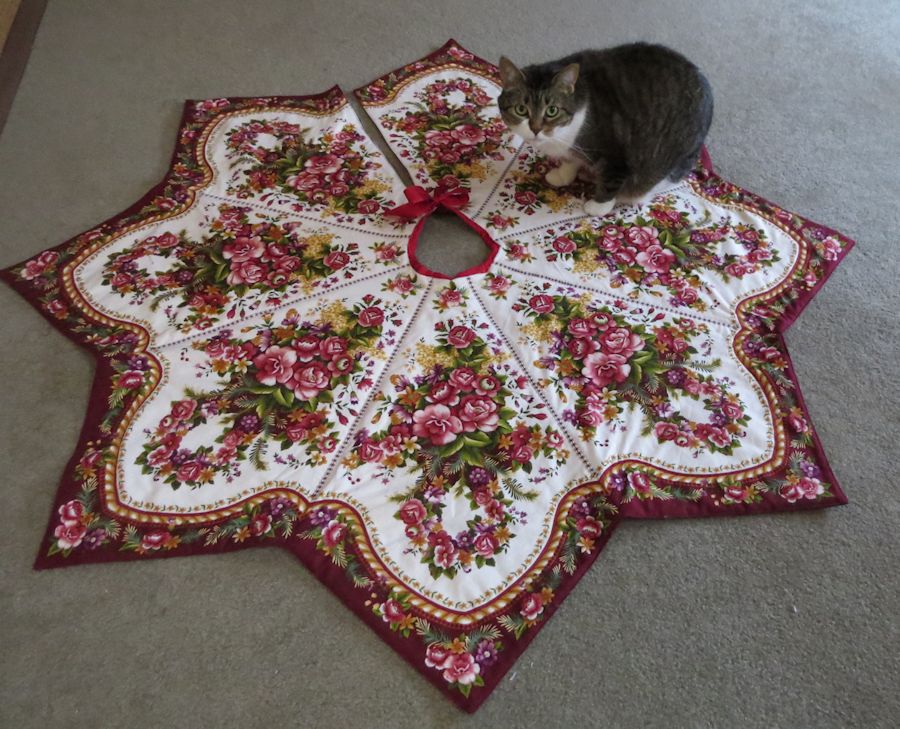 This Christmas tree skirt, came as yardage with 8 panels and no instructions. For years I couldn't quite figure out how to finish it.
Today 20 January, 2016, it is finally finished. I sewed a decorative stitch along each panel, and used a ribbon saved from a gift as binding around the top.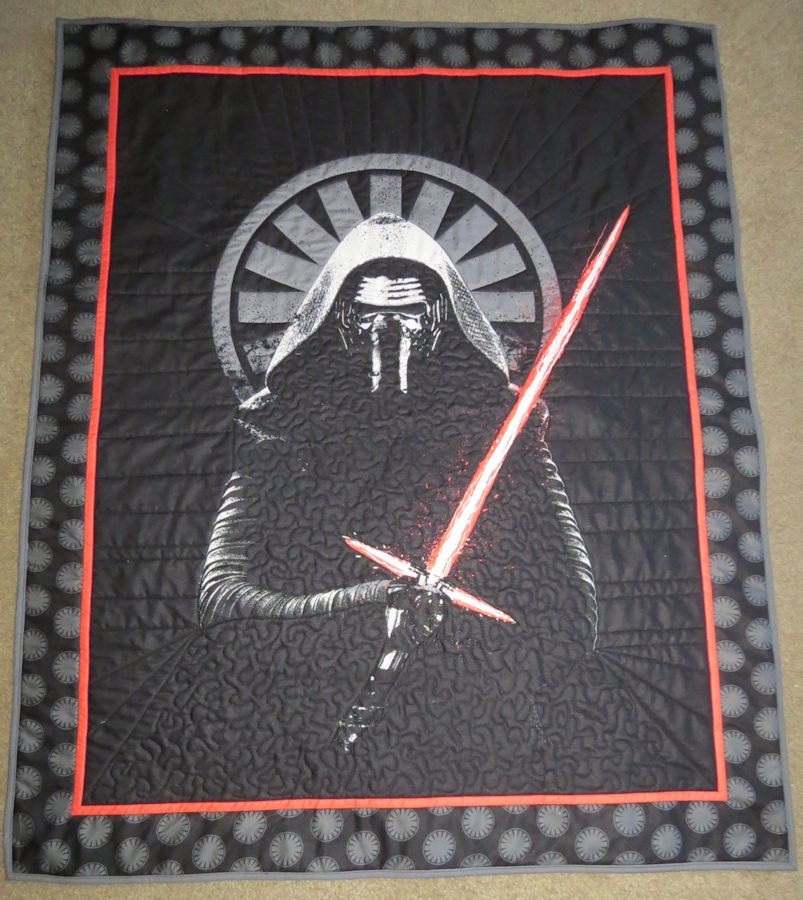 For Sarah for her birthday 2016. A quilt panel designed for The Force Awakens movie.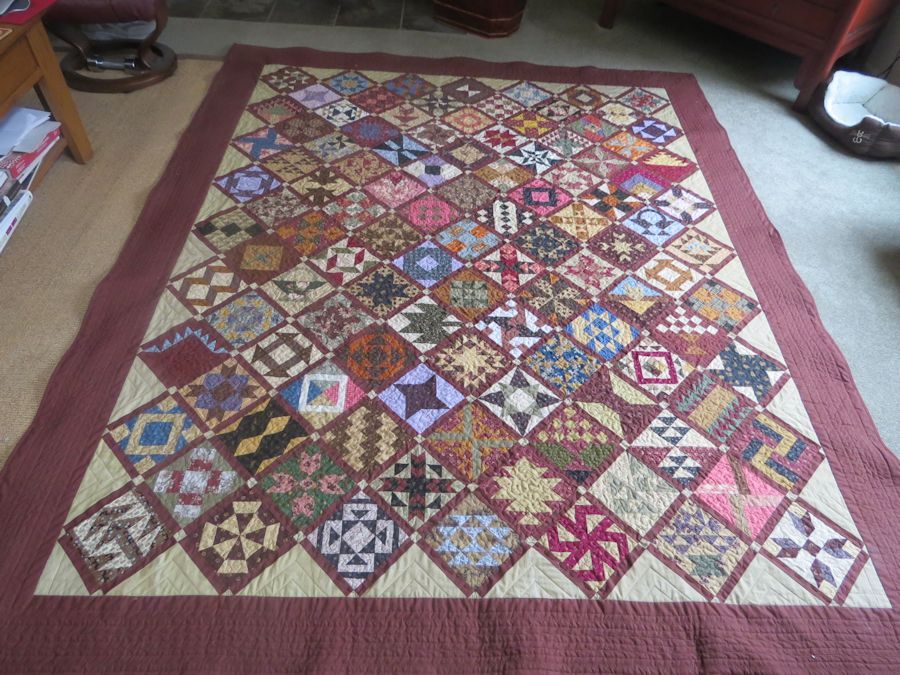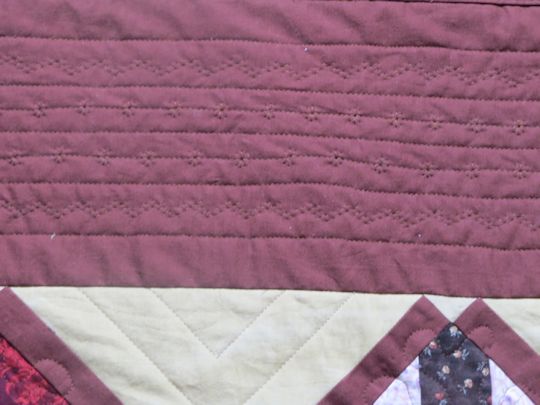 I made these blocks from scraps. For two years a group of us would get online and post the block for that week.
The close-up shows the decorative stitches I used in the border.
The dense stitching did put a slight wave in the border, but that won't show when it is on a bed.
The quilt is called "The Farmer's Wife", from the book by the same name, and was finished Feb. 20, 2016.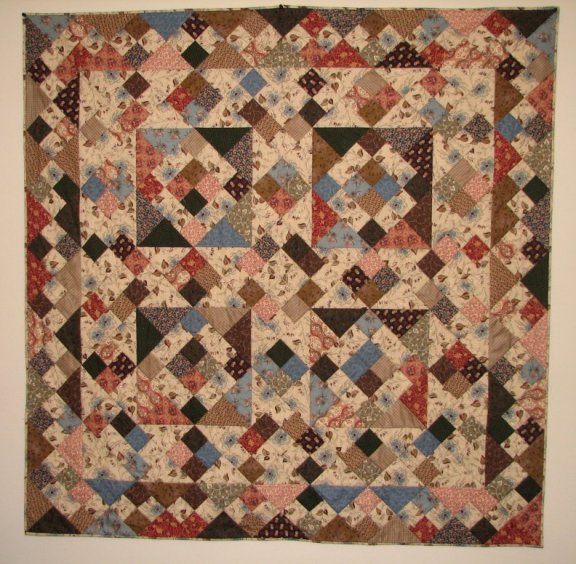 This quilt was made with Old Sturbridge village fabrics by Judi Rothermell.
The pattern is from the book, "11 Laps from Fats", by Ellen Repogle.
The quilt was made a few years ago, but gifted to Mary Tankesly in April of 2016.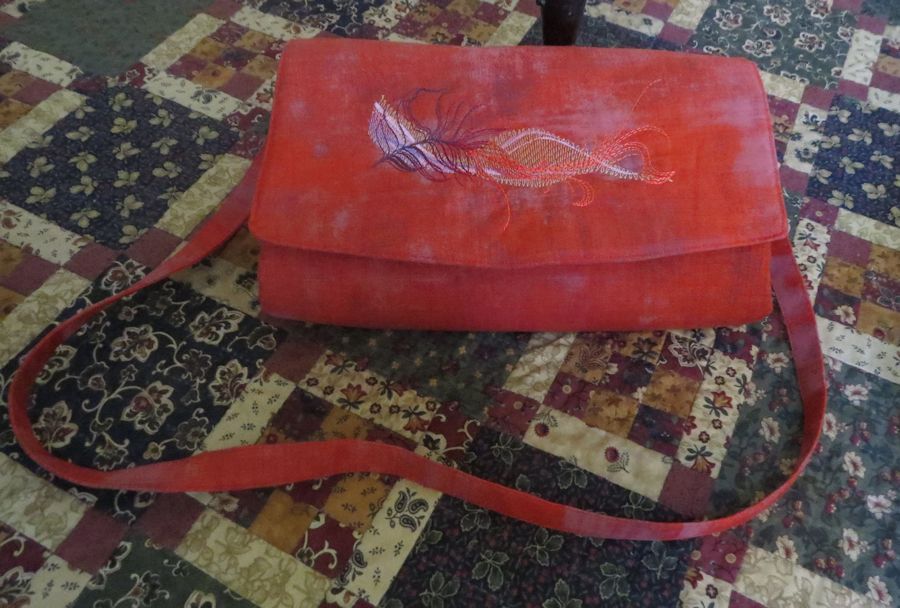 Glenda clutch by Swoon patterns. Fabric purchased on the last RV trip. Finished May 6, 2016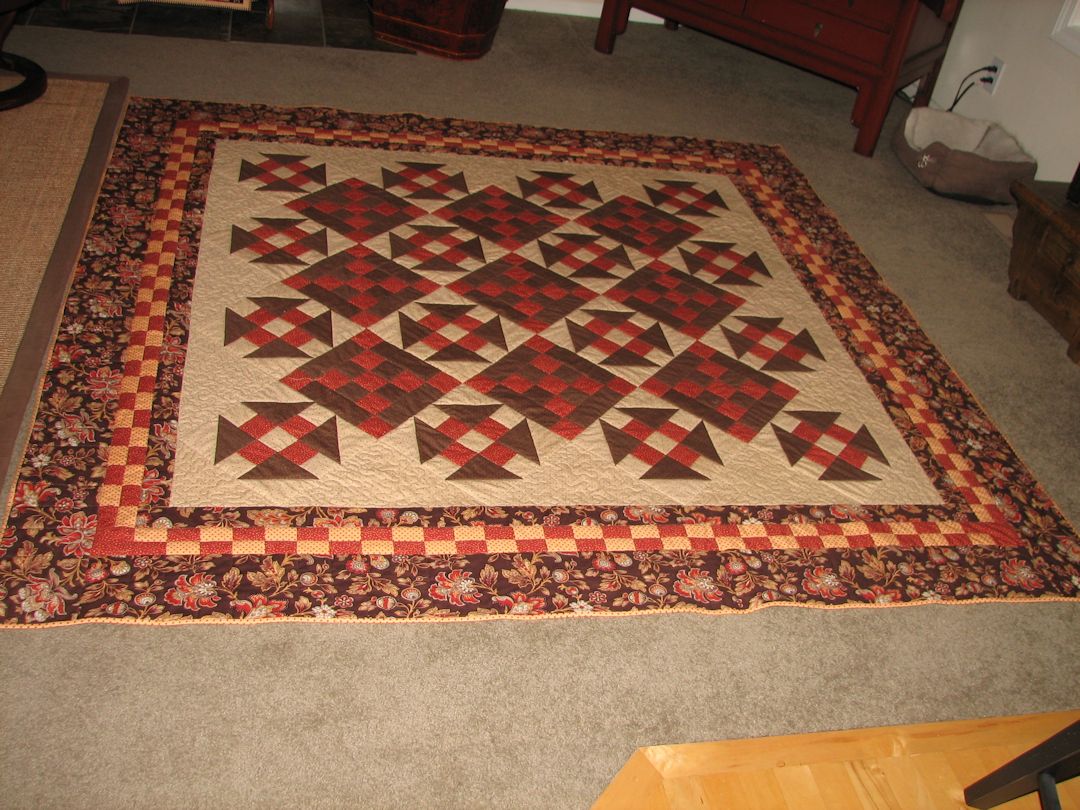 Bought this pattern at a shop in Independence, Oregon. The pattern maker had made an error and fabrics had to be changed.
Gifted to Angie Ables whose partner passed away quite suddenly in October of 2016.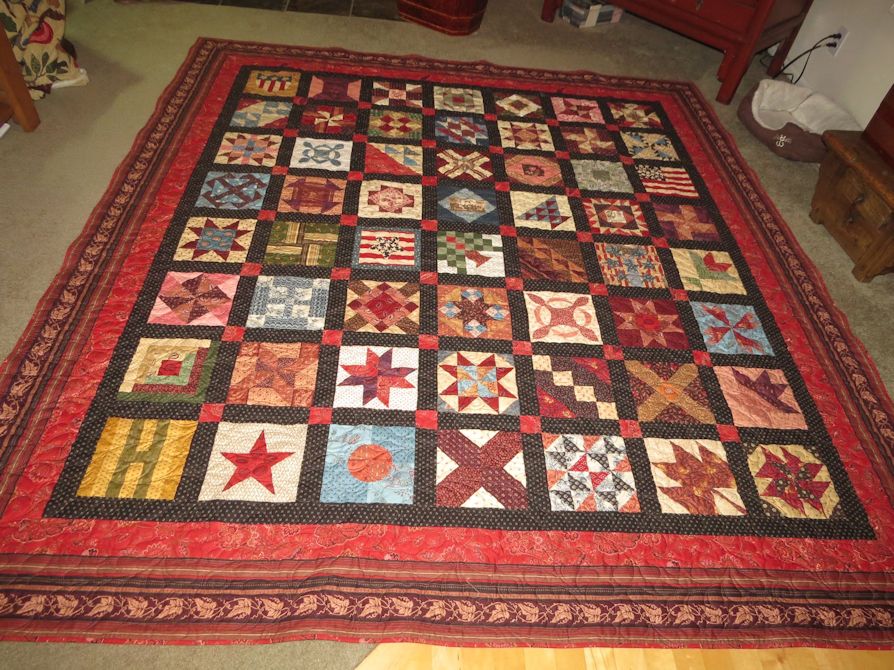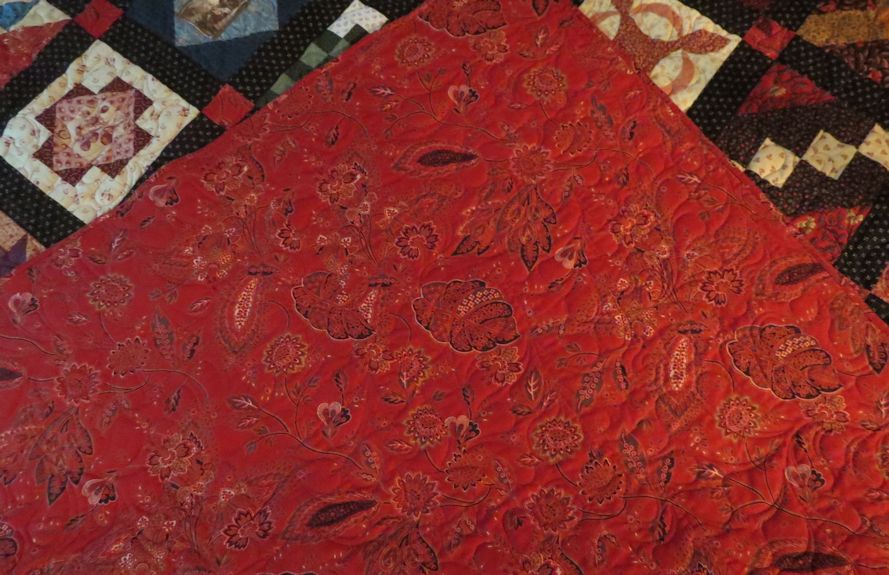 Barbara Brachman ran a block of the week blog for one year. Every Saturday morning I'd take a look at which block she'd chosen for that week.
There was a flickr site where quilters from all over the world posted pictures of their blocks each week.
Some of us contributed a block for a gift quilt to Barbara. That quilt was finished Dec. 2011, and presented to Barbara.
A picture of that quilt is pictured in the book "Civil War Sampler".
I'm very happy with my first try at mitering all three borders.
Quilted on a longarm, with edge to edge feathers, by Jean McDaniel.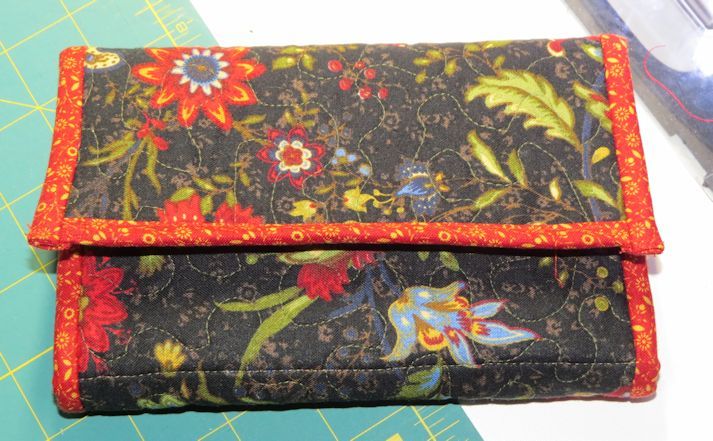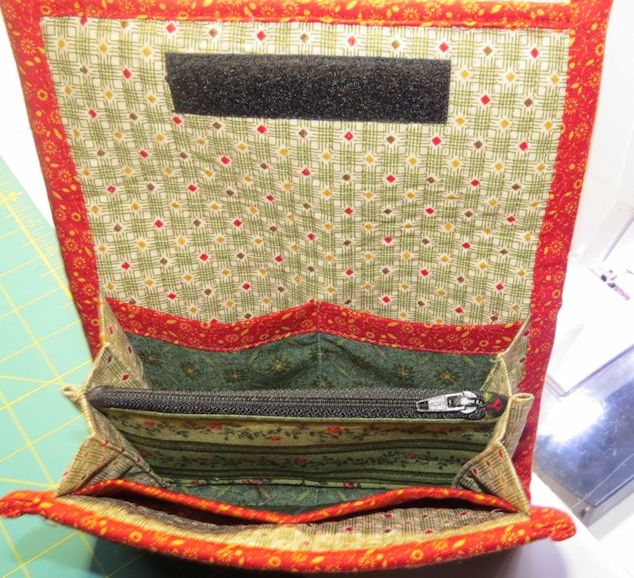 A lightweight, everything in it's place, wallet. Appropriately named "xactly what you need" wallet.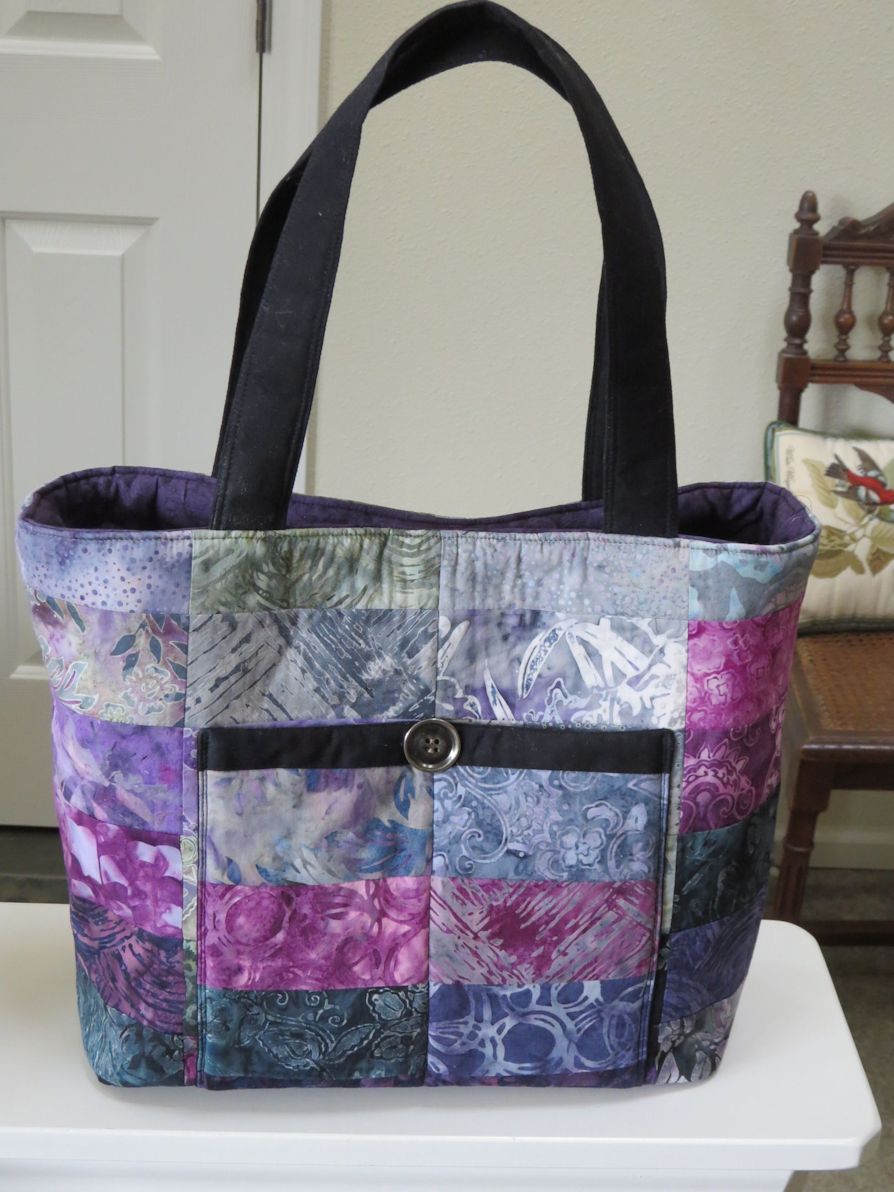 Love this Hamptons handbag.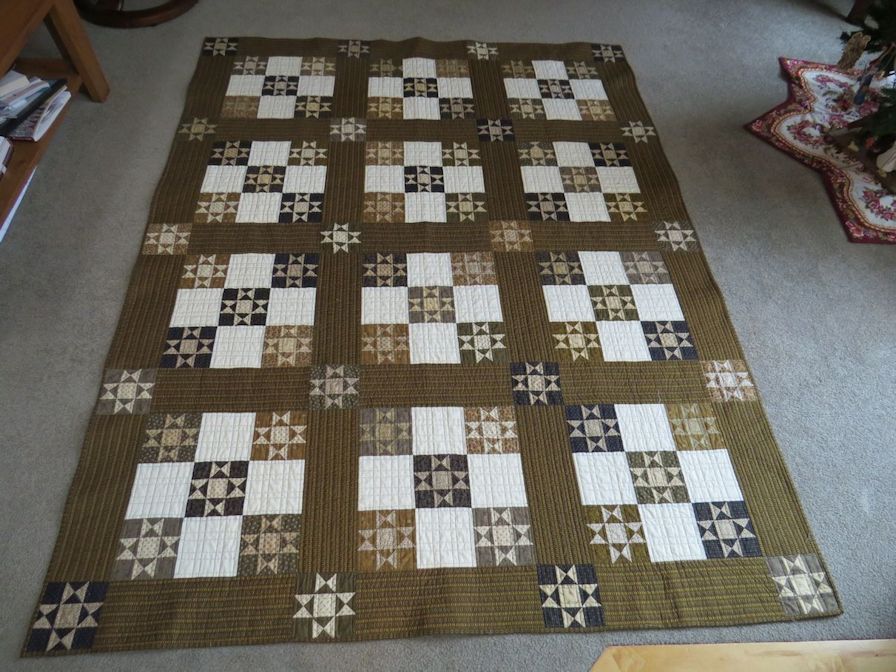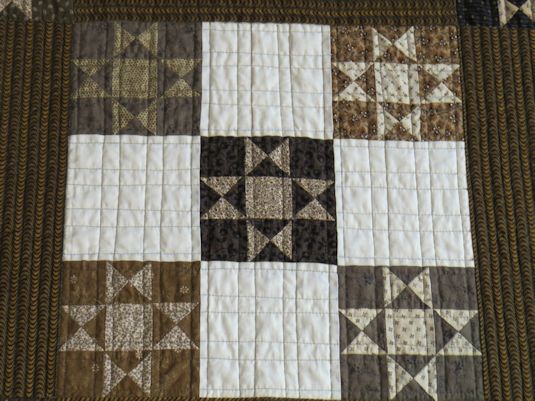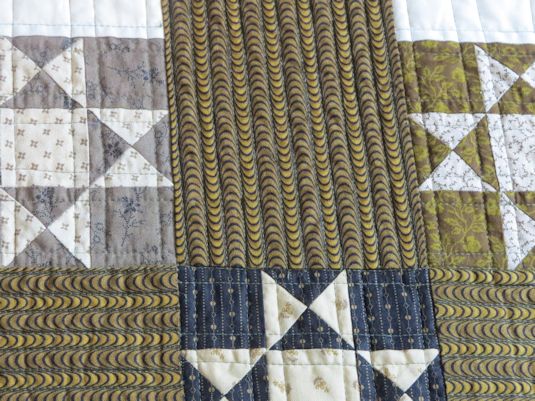 From the book Summer Gatherings, this quilt is called summer holidays.
I purchased the kit at Mama Made It, a quiltshop in Longview, WA summer of 2013
Machine quilted on the lines of the fabric in the sashing and border.
I mimicked the star pattern quilting in the plain light fabric blocks.