Quilts and other projects finished in 2017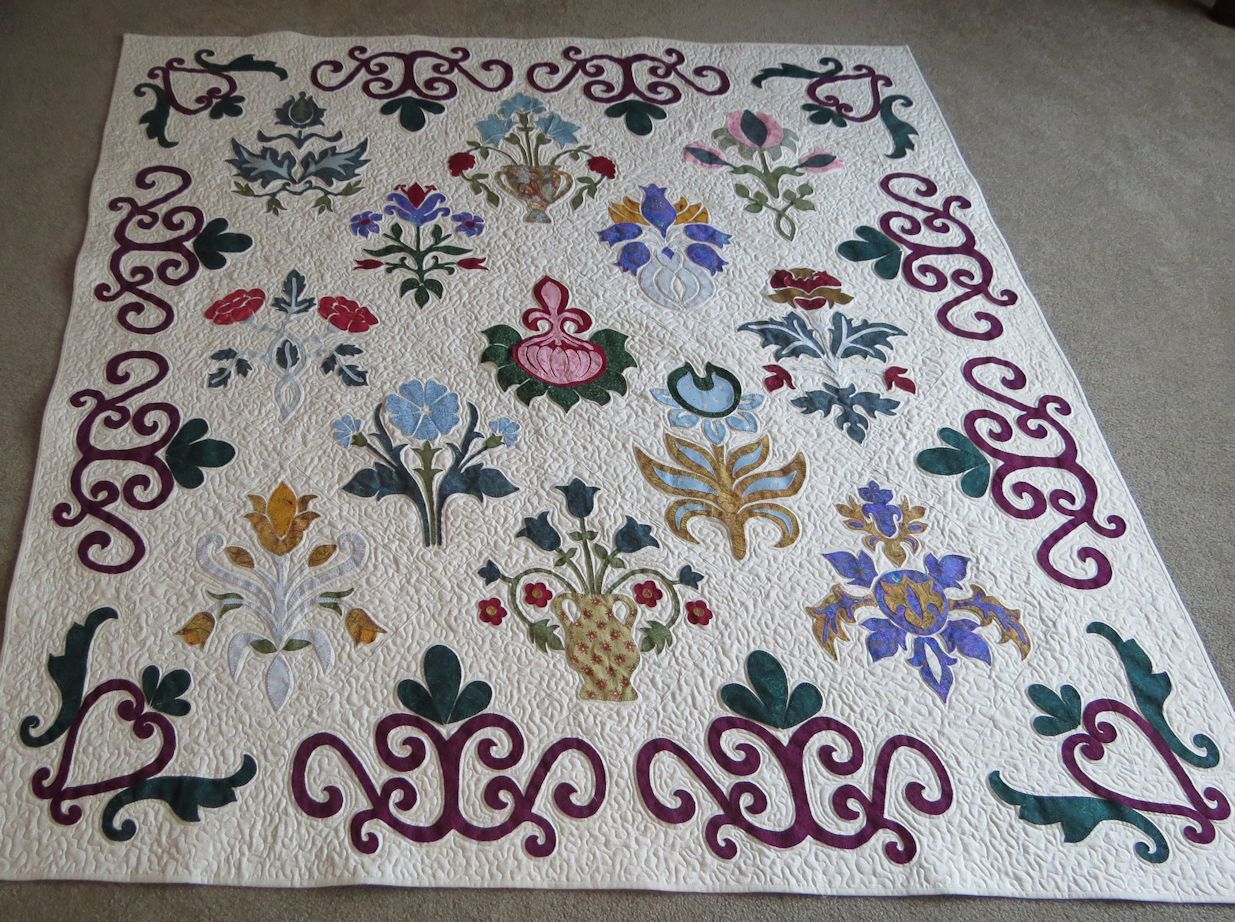 This quilt is from the book William Morris, by Michele Hill.
Fusible applique, hand stitched buttonhole stitch, and machine quilted on my domestic machine.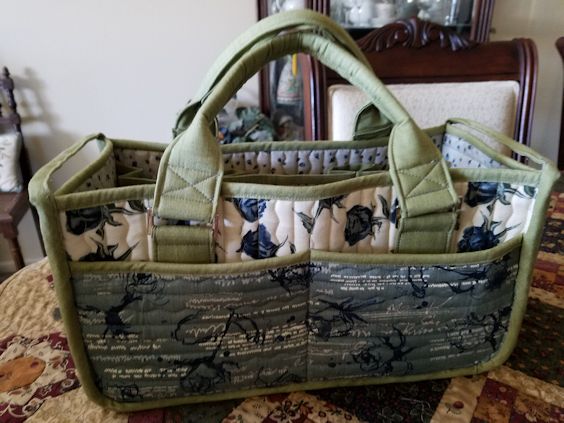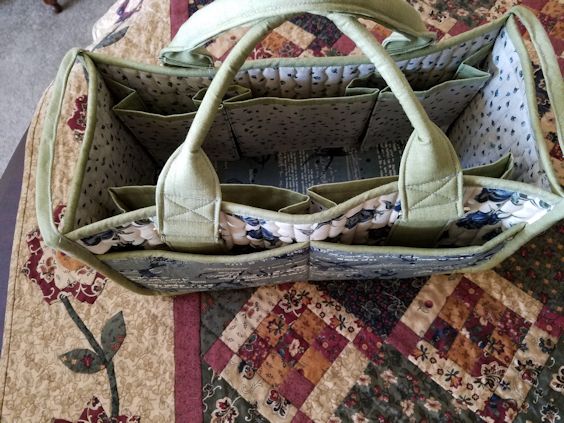 Carry-all Caddy made from a pattern by Annie Unrein of byannie.com
The binding was very difficult and I redid it 3 times. I can live with the imperfections.
First project sewn on the Bernina 880.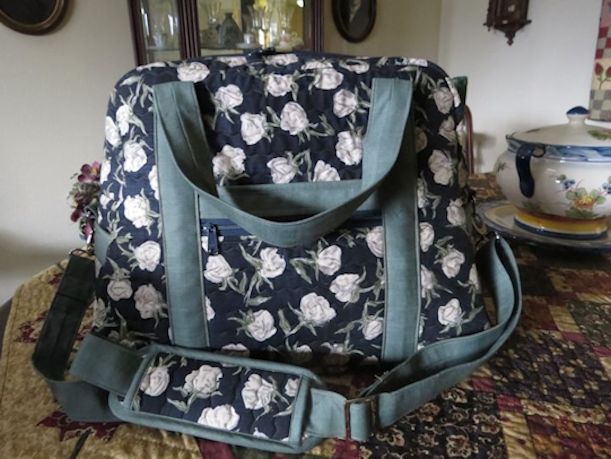 The ultimate travel bag is also a pattern and class from Annie Unrein. Loved making this bag.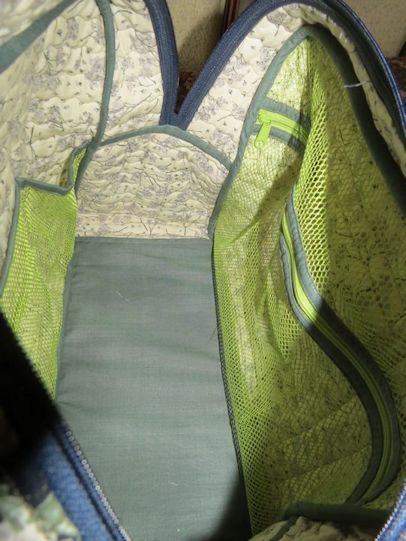 <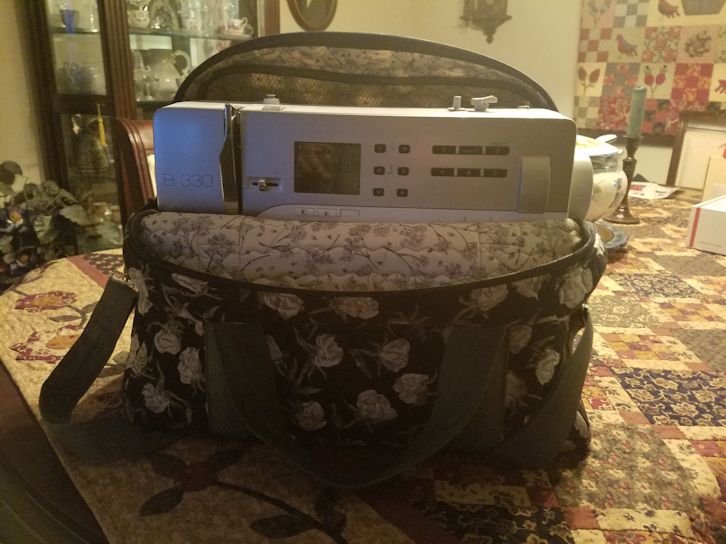 The bag has side pockets, zipped and open front pockets, open back pocket, and a removeable and adjustable carrying strap with shoulder pad.
Inside there is an open, and a zipped mesh pocket.
A plexiglass insert keeps the bottom from sagging. It even holds my small Bernina 330 sewing machine.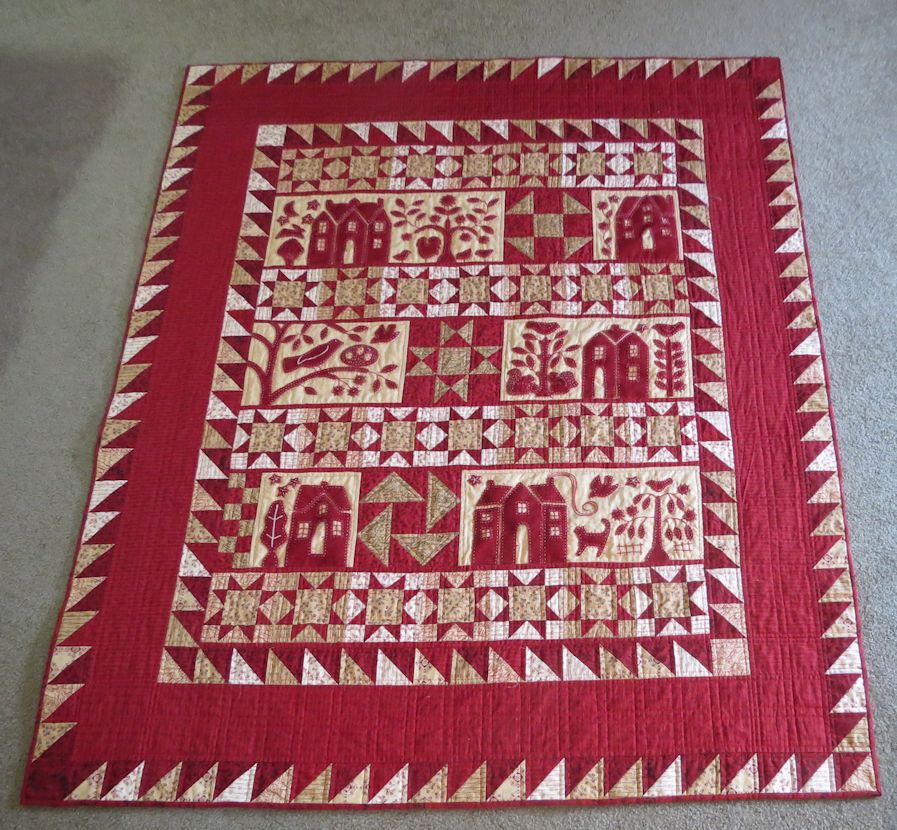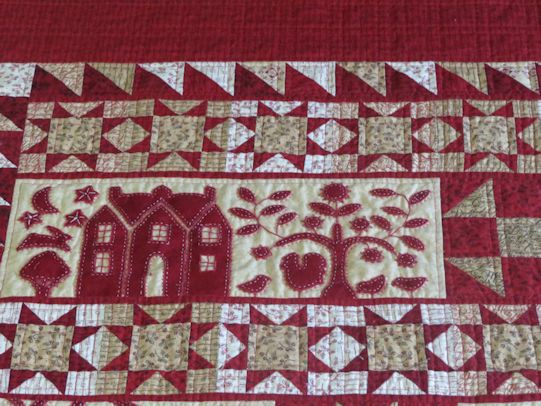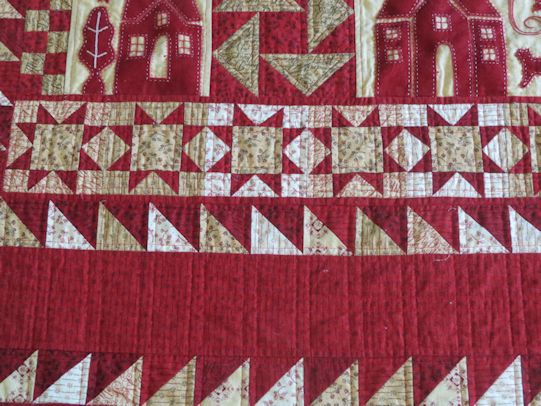 Garden Home, a block of the month by Kathy Schmitz. Hand applique, machine piecing, and machine and hand quilted.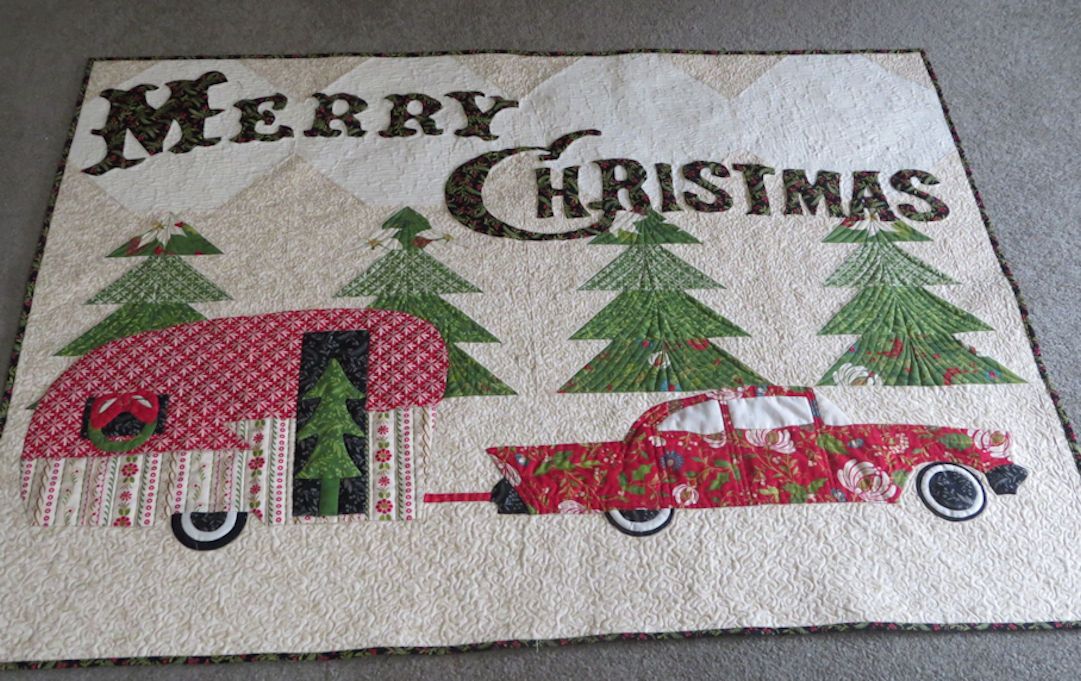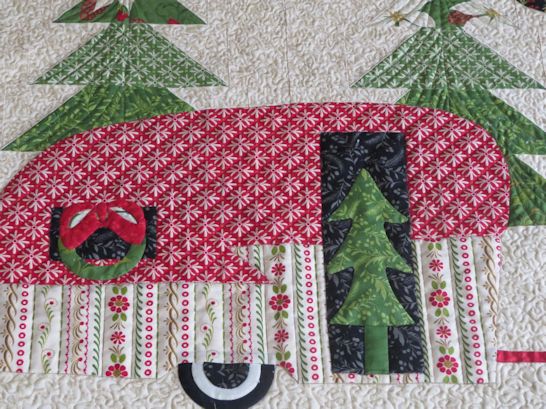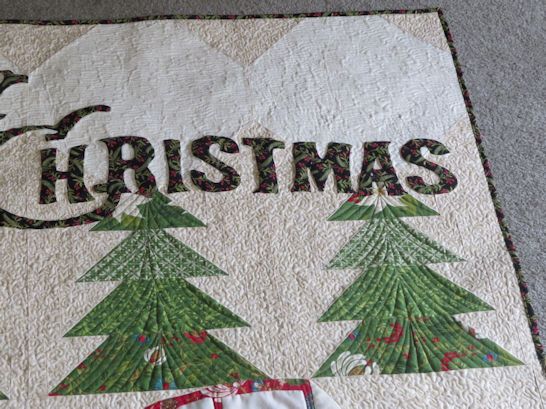 A Quiltmania Dec. 2015 pattern. Hand applique. Machine pieced and quilted, and I used Bernina foot #71 for the binding. A new technique.
This was meant to hang in our 5th wheel, but by the time I finished it, we were no longer able to travel.
It will hang in the house as a memory of the great times we had.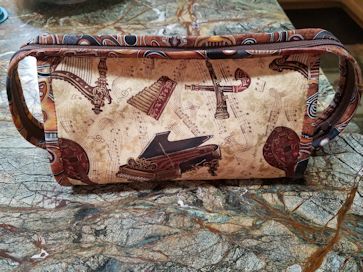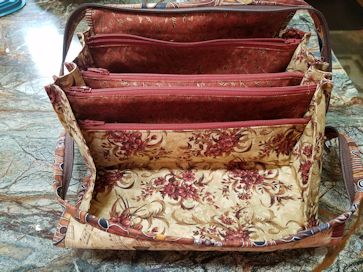 I made a bag using this same fabric a year ago, and gifted it to my hairdresser.
Love the fabric, so I thought it was time to make one for myself.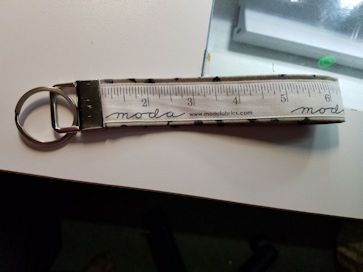 A keyfob made using Moda measuring tape ribbon, which is used to tie together fabric bundles.
Leftover fabric, a free ribbon, some key fob hardware, and 10 minutes of time.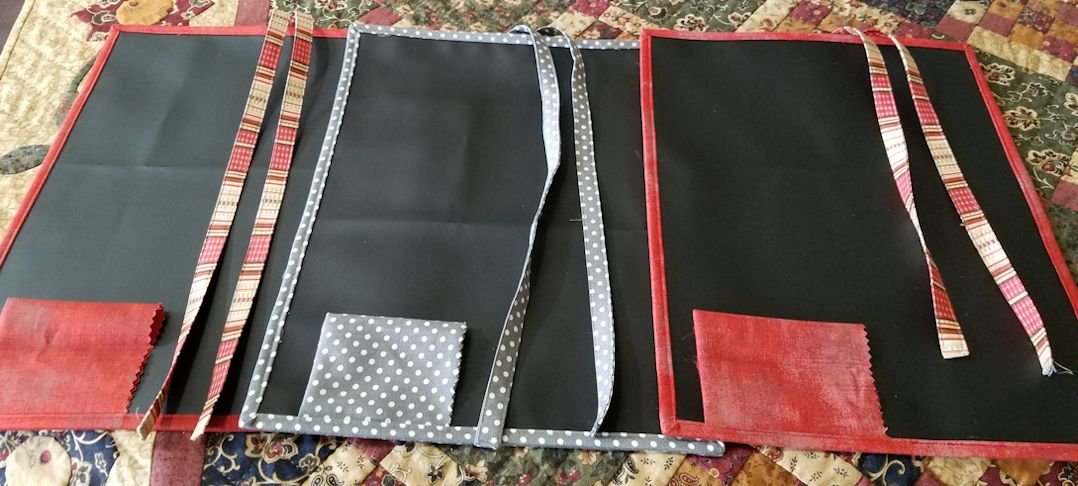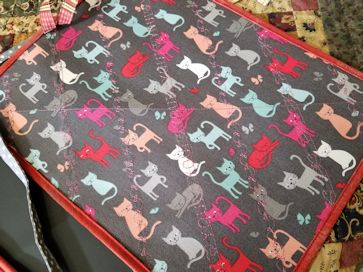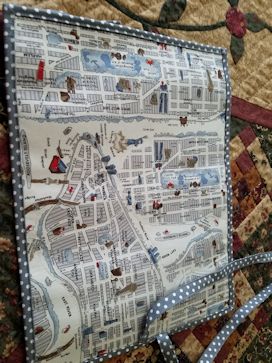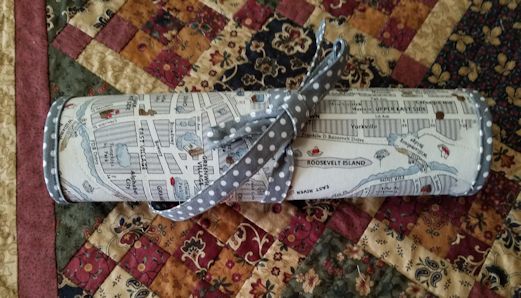 Traveling chalkboards. Made April 30, 2017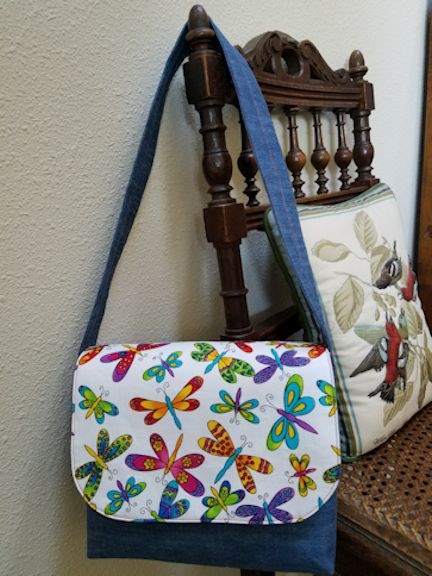 Made this for Jocelyn, the daughter of my niece. April 2017.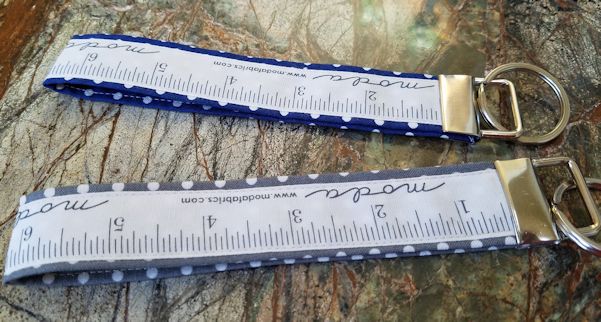 Two more key fobs. One for my neighbor and one for my niece.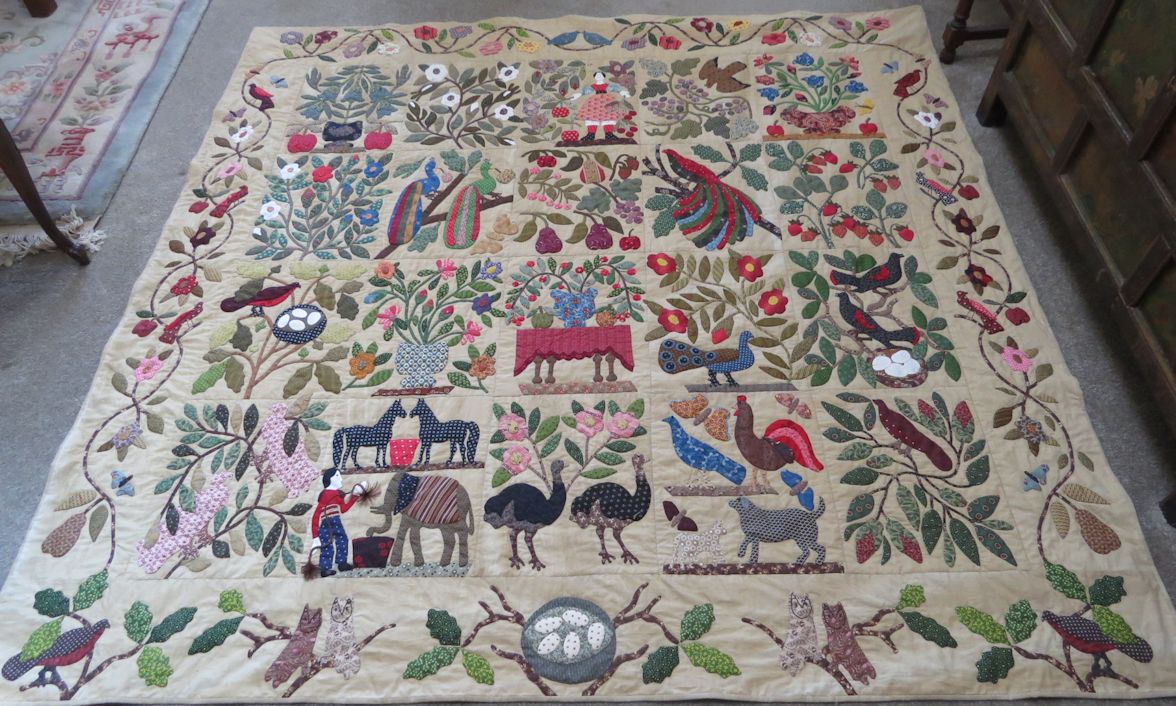 The original quilt top is in the museum of folk art in NY. The maker is unknown.
Quilt historians speculate that the maker planned it for her wedding quilt, but for some unknown reason it was never finished.
It is needleturn applique, and hand quilted. I only quilted around the appliques to keep the look as primitive as possible.
I hung the quilt behind my bed. I love the cozy warmth it gives the room.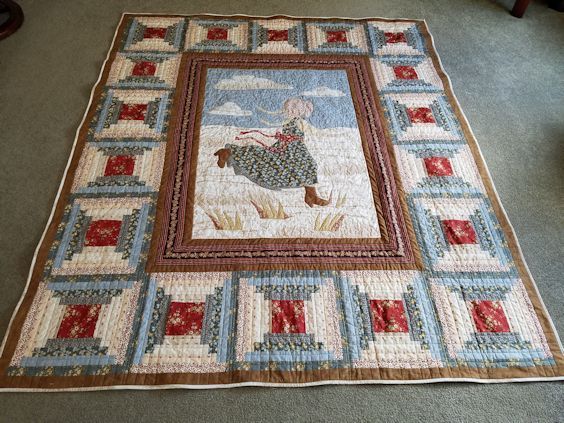 Little house on the prairie came as a kit.
We gifted it to Cadee, the daughter of John's hand therapist, who suffers from an incurable illness.
Finished July 2017. Gifted April 10, 2018
Dashing through the snow was done on the embroidery machine as indidividual tiles and then sewn together. Finished August, 2017
Lingerie bag. Free pattern from So Sew Easy. Oct. 5, 2017

Fabric marker, and pencil bag. Free pattern from byannie. Oct. 7, 2017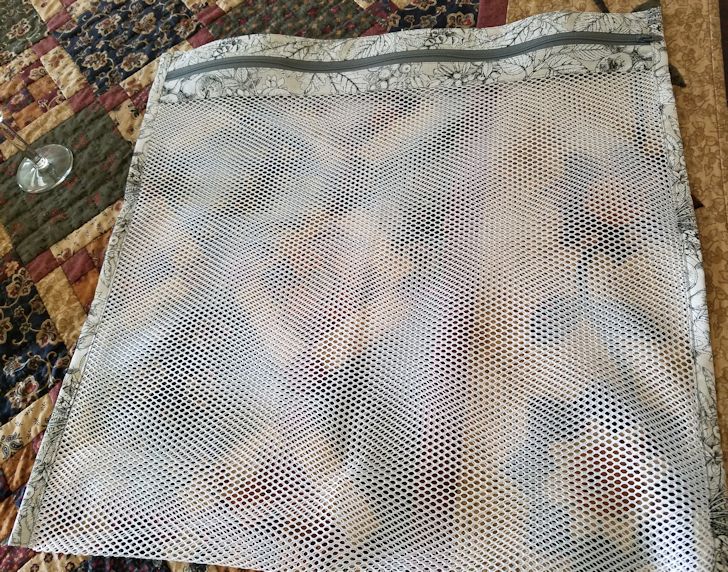 Zoe liked the lingerie bag, so I made her a larger one. Oct. 11, 2017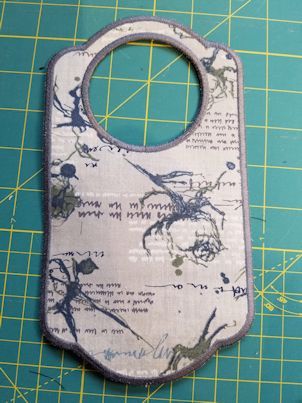 In-the-hoop doorhangers. Fun project October 23, 2017
Thank you quilt for friends.
and the embroidered label
I have had this pattern for at least 4 years. Once I started on it it was relatively quick, and I'm very pleased with how it turned out.
It is called Dancing Umbrellas and is an Edyta Sitar pattern.
It was a great way to use my large collection of the William Morris reproduction fabrics.
And finally, a dishtowel embellished with Christmas fabric,
and embroidered on my Bernina 880. I made 4 of these for gifts.
I can't wait to see what projects I will be working on in 2018