QUILTS KNITS AND OTHER PROJECTS 2020

Purchased the kit while on vacation in Eugene, Oregon in 2005. Finished the top after moving to Eugene, 2010.
It was my first hand applique project.
Machine quilted by Marcia Strickland.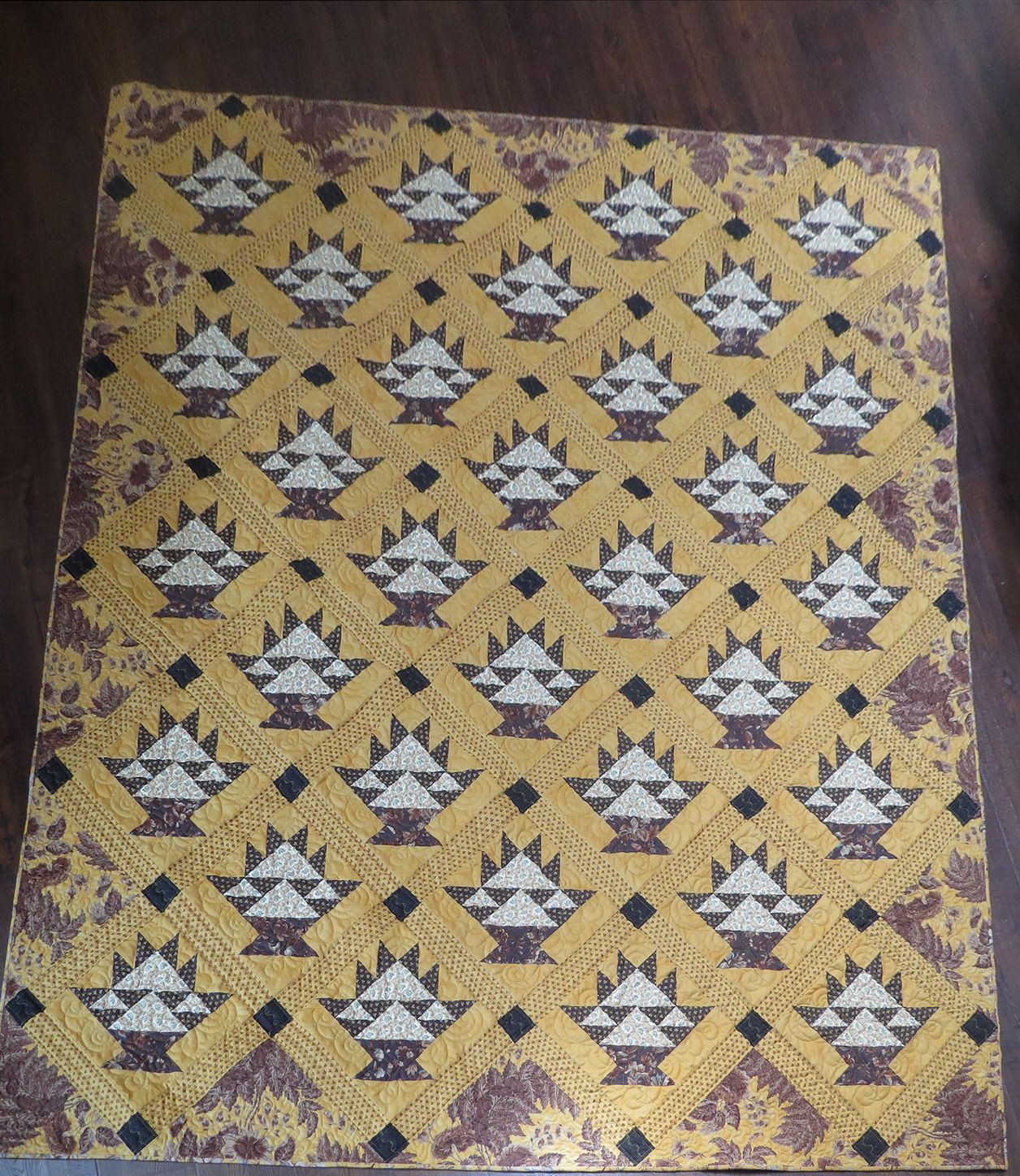 Smoked cheddar. Finished May 2020. Quilted using the embroidery machine.
Measures 85 x 72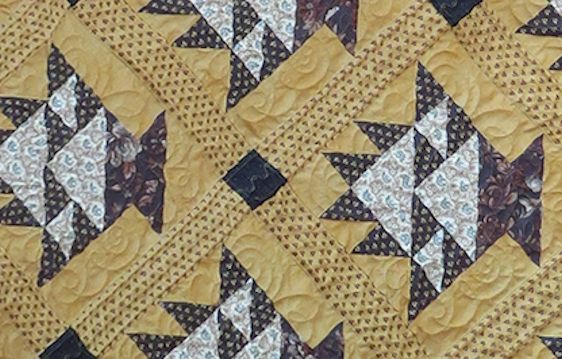 Marcia Strickland machine basted it on her longarm machine.
Mill Girls. Fabrics by Judy Rothermell, "The Mill Girls 1830-1850 collection. Machine pieced, hand appliqued, and longarm quilted by Marcia Strickland. Top finished December 2013. Quilt finished July, 2020.
The Lowell mill girls were young female workers who came to work in industrial corporations in Lowell, Massachusetts, during the Industrial Revolution in the United States. The workers initially recruited by the corporations were daughters of New England farmers, typically between the ages of 15 and 35.[1] By 1840, at the height of the Textile Revolution, the Lowell textile mills had recruited over 8,000 workers, with women making up nearly three-quarters of the mill workforce.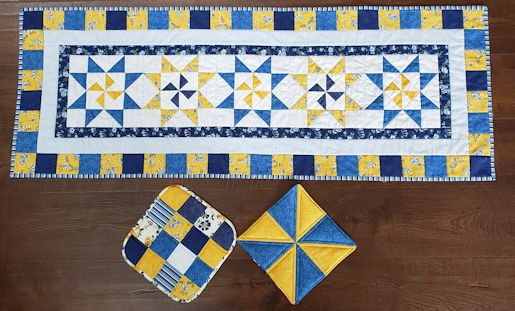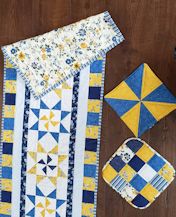 Laurel our caregiver loves blue and yellow. Made this runner from a kit, and used the leftovers for the two potholders.
September 14, 2020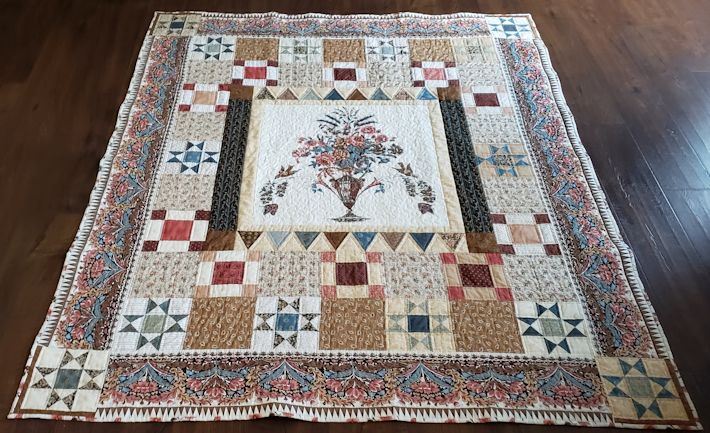 Bought this quilt kit in the summer of '12 in Bellingham, WA. It is called the John Hewson Folkstyle Quilt.
The original was featured in Architectural Digest
The owners donated it to the American Folk Art Museum where it can now be viewed by everyone.
Finished November 18,2020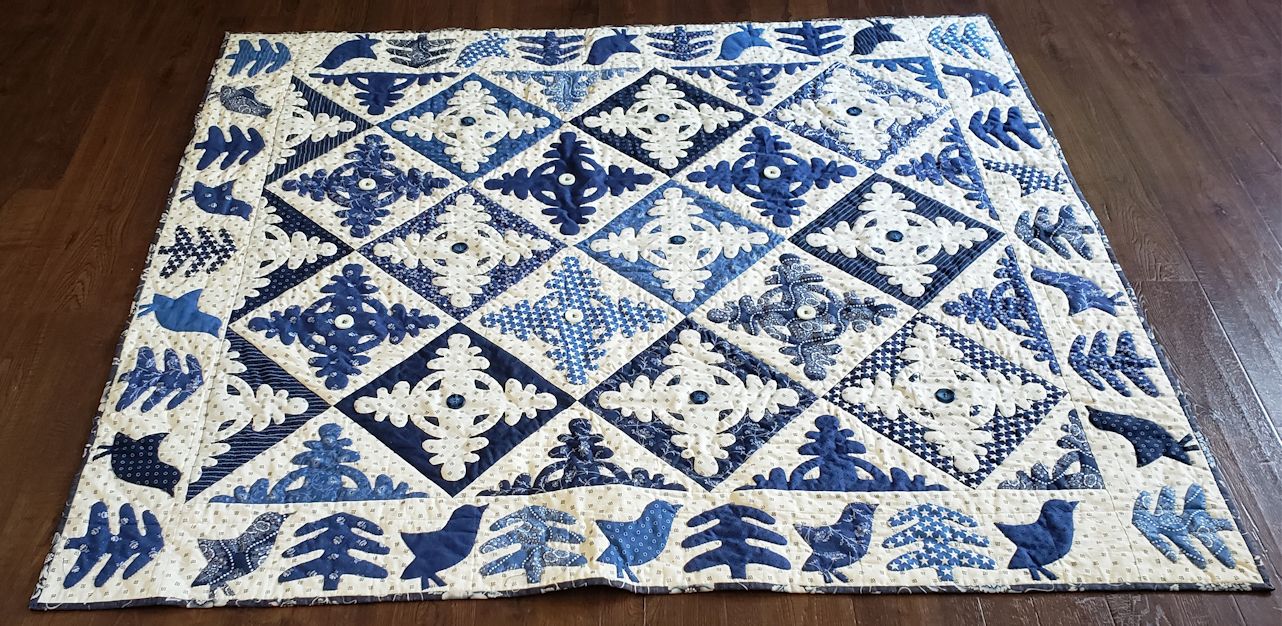 Hawaiian Indigo
The pattern is by Minick and Simpson. Top finished September 23, 2015. Hand appliqued, hand quilted.
Instead of quilting the centers of the large blocks, I added buttons. Finished November 29, 2020


My husband Johan Brouns passed away from the ravages of Parkinson's disease the day after Christmas December 26, 2020.