QUILTS KNITS AND OTHER PROJECTS 2019

Purchased the kit while on vacation in Eugene, Oregon in 2005. Finished the top after moving to Eugene, 2010.
It was my first hand applique project.
Machine quilted by Marcia Strickland.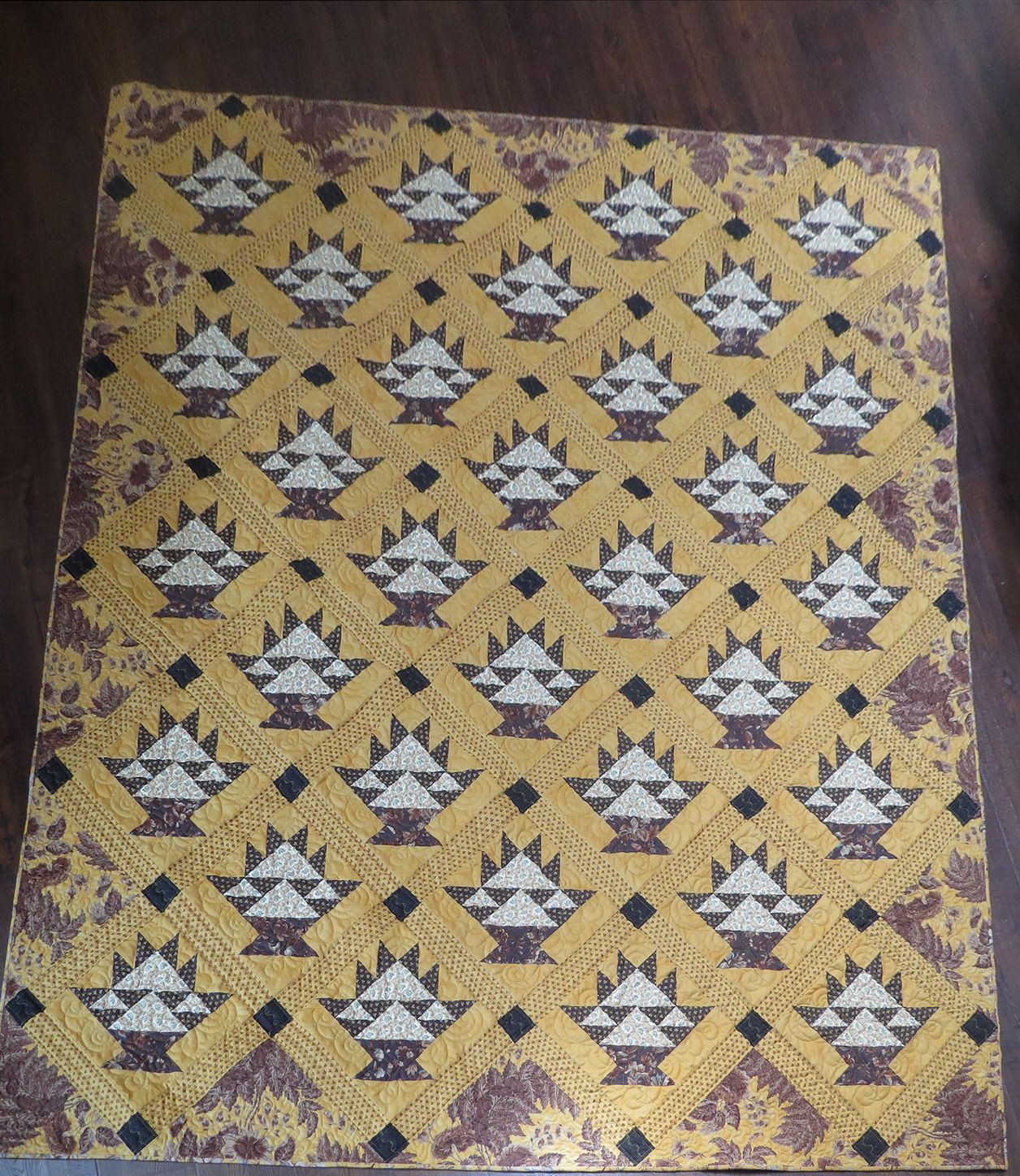 Smoked cheddar. Finished May 2020. Quilted using the embroidery machine.
Measures 85 x 72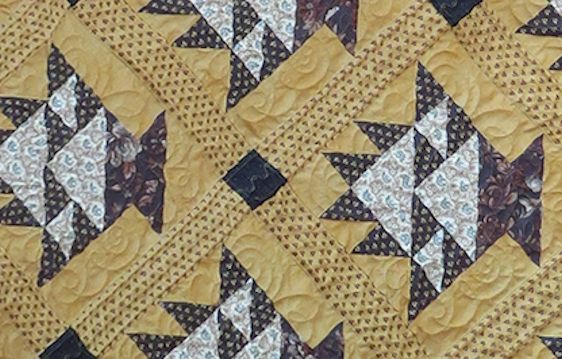 Marcia Strickland machine basted it on her longarm machine.