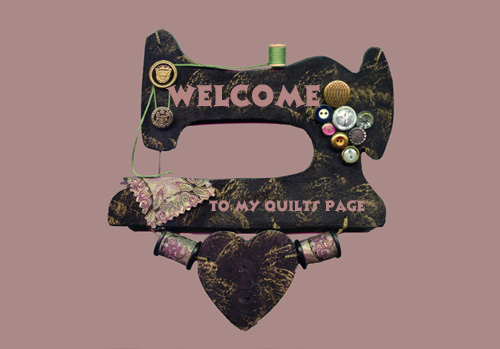 Quilts are blankets with a heartbeat.
Conceived in care, these blankets cover our physical bodies
through nights of hope and wonder;
they warm us after misunderstandings, comfort the sick,
and soften the parting of the dying.
All the while they soak up the emotions which surround them
which leave an invisible yet indelible pattern in the cloth.
Lynn Kaplanian-Buller from the book "Passing on the Comfort"



I started quilting early summer of 2003.
I love the relaxation of handquilting, but have not yet mastered that perfect stitch.
My first project was the reading pillow below. The pattern is from Alex Anderson's, "Kids Start Quilting".
My first quilt and mom's quilt came from the same book.
(CLICK ON THE IMAGES FOR LARGER VIEW)


reading pillow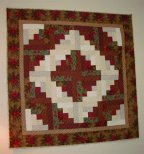 Mom's quilt.
She liked my first quilt enough to want one of her own.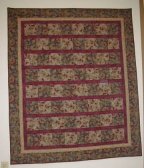 The flannel quilt above was made for my dad for Christmas 2003.
He was undergoing chemo and was always cold. He passed away March 23, 2004.
This was my first try at machine quilting.



Mom's reading pillow. Xmas 2003


I made the small tablecloth and runner above for use during the Xmas holidays.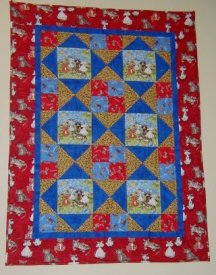 My granddaughter Molly's birthday quilt was finished in February for her 6th birthday
on April 3, 2004



I started handpiecing a Dear Jane quilt on November 20, 2009. Follow my progress on the virtual design wall.


What can you cut from a fat quarter?
FQ